Work
A future anthropology for Ankobo+Kaboo
Following a small tribe in a post-apocalyptic future, Wakangenei merges old formats with new ideas to create a promo with a strong visual aesthetic.
Unlock full credits and more with a Source + shots membership.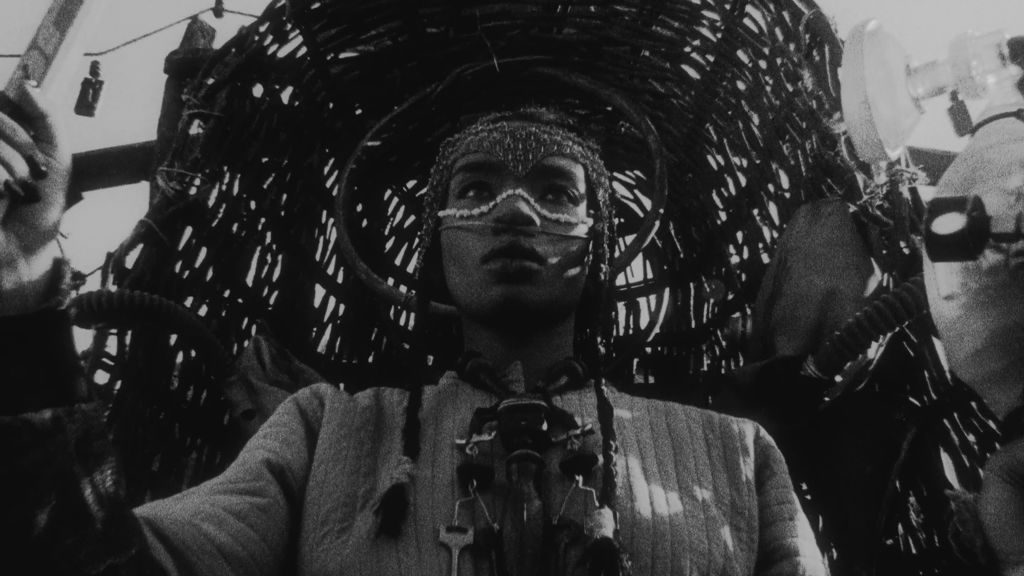 With clear inspiration from the Mad Max series of films, this Afrofuturism promo for Ankobo+Kaboo takes on small community politics and false (or maybe real) messiahs.
Wakangenei is set in the rusted-over future after a mass climate event has destroyed civilization as we know it. As small tribes fight for land, resources, and their lives, one of them comes across a wanderer in the desert. What follows is a ritualistic exploration of community, hysteria, and reliance.
It's a tightly shot, black-and-white affair, and the structure is well suited to the post-apocalyptic style where old things are repurposed far past their intent. The costumes and ideas behind them - all centered around the idea of a polluted atmosphere - creates a sense of a much larger world than revealed. Director Felix Umarov kept the technique focused on old-school cinema, creating a strange anachronistic merging of technology with filmic form.