Work
A focus on distraction
adidas urges concentration with two diverting animations.
Unlock full credits and more with a Source membership.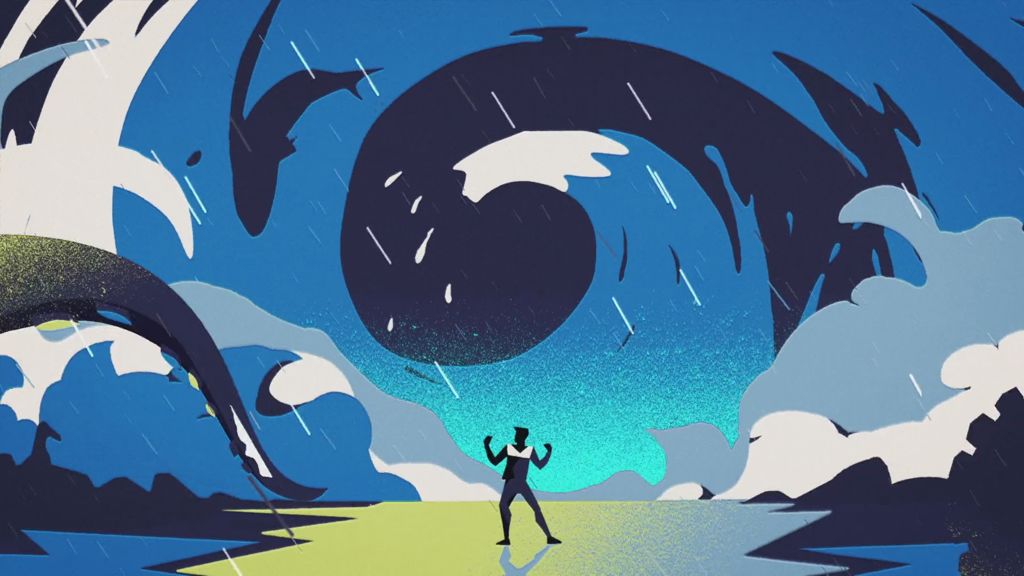 The message maybe muddled but the medium is mesmerising, as the sports brand promotes its Z.N.E collection with two eye-bogglingly gorgeous spots directed and designed by award-winning, London-based artist Pedro Allevato, through production company Eallin.
Urging fractured Gen Z minds to focus attention away from the turbulent outside world and centre on their inner winner, the two spots feature former Olympic swimmer Ning Zetao and Chinese actor Connie Kang Ning embarking on frenzied, animated journeys before zoning in on their calm spaces.
The stars were first shot against a green screen, then were catapulted into a 2D-animated world of chaos. Hand-drawn animation was used for each of the 800 frames, with a team of artists working across the globe, from England, France and Czech Republic, to Siberia, Indonesia, India, and Brazil.
"The Covid-19 situation made us think outside the box with this one, but we were able to scout and hire suitable artists from various parts of the world to bring this together." commented Eallin's Executive Producer, Sahil Ahuja. It's an example of pandemic restrictions leading to remote collaboration that can really pay off. Head of Production, Filip Finkelstejn commented: "The unique experience of having such a diverse team was very rewarding. It was nice to find a silver lining during this challenging time."
Unlock full credits and more with a Source membership.