Craft
A Salute to The Greatest Grandmas
CLM BBDO's Grandmother's Day campaign celebrates the legacy of yesteryear's plucky lasses.
Unlock full credits and more with a Source membership.
Show full credits
Hide full credits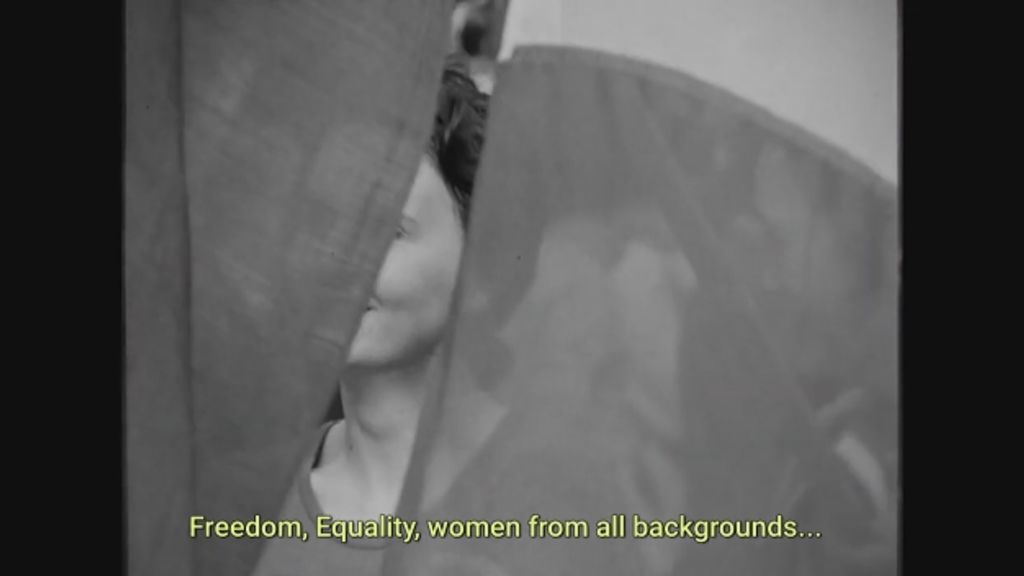 In preparation for Grandmothers' Day on 3 March (no we didn't know either) CLM BBDO's new campaign for coffee brand Café Grand'mère, honours those who've paved the way for today's women by fighting for equality and by venturing into new careers, sports, and activities. The moving film Thank You Grandma was directed by documentary filmmaker and anthropologist Sylvain Desmille of Curious Film.
Grandmothers, they're great aren't they? All that knitting and jam-making. Oh and fire-fighting, motor racing, parachuting, helping to win world wars and changing society as we know it for generations to come.
To mark the legacy of our grandmothers, the agency has put together a moving film comprised largely of archived images, that celebrates the pioneers who helped transform women's place in society.
These are women you might not have heard of but who deserve a shout-out, such as: Françoise Mabille, the first French woman to become a volunteer firefighter; Violaine Sanson, member of the first women's motorcycle racing team; Astrid Hustinx, one of the first female airline pilots; parachutists Odette Rousseau and Colette Duval; and Anne Chopinet, one of the first female students at the prestigious French academy, École Polytechnique.
Director Desmille comments: "The emancipation and liberation of women is one of the major advancements of the 20th century."
"This process was made possible by all those who, through their strength and actions, and frequently their courage, helped change attitudes towards women."
"They are more than just images, they are the faces of this moral revolution," she adds.  
Here's a little reminder of advancements made by our gutsy grandmas…
Key dates
1962 - Mini-skirt scandal: started by Mary Quant, the scandal becomes a symbol of the liberation of women's bodies.
1965 - Women gain the right to manage their property, open a bank account, and practice a profession without needing their husband's permission
1965 - Technical schools finally open to girls in France.
1967 – The French Neuwirth Law lifts the ban on contraception.
1967 - Jacqueline Dubut and Danièle Decuré become the first female French airline pilots.
1969 - First season of women's football in France.
1970 – The first National Women's Liberation Movement conference held in Oxford.
1975 - Women finally gain the right to divorce by mutual consent.
1977 - First International Women's Day.
The film launched online this week and will be on air from 1 March.
Connections
powered by
Unlock this information and more with a Source membership.