News
Weekly Rewind: July 17th, 2020
This week's round-up of the most interesting stories from the world wide web includes illustrated installations, Superman's supercomputer, care covers and art attacks...
Filili Viridi
As reported over at Juxtapoz Paris-based artist Jean Jullien has created a sculpture installation in the Jardin des Plantes that will run from July 10th, 2020 to November 2021. The 12 new works interplay with the park setting itself, from sculptures that hug trees to works that sit inside the park's fountains. The installation, Filili Viridi, captures more of the playful and eccentric characters that are featured in Jullien's world famous illustration works, giving park-goers a chance to see those works nearly come to life in both shape and size.
Superman's supercomputer skills
When Henry Cavill isn't working out he's painting minis for wargames. Or he's playing videogames on his PC. He's a nerd's nerd, and that's what we like in our superheroes...or witchers...or international spies. Either way, Henry Cavill dropped a candid and utterly charming five-minute video on Instagram earlier today that showed off his exceptionally buff arms and his not-too-shabby PC building skills. According to The Verge Cavill didn't get everything exactly right, but was quick to point out that he'd "fix that later." The entire thing is pure, unfiltered, nerd joy and it's so exceptionally adorable that it's worth watching a few times. And not just to see Cavill flex on screen.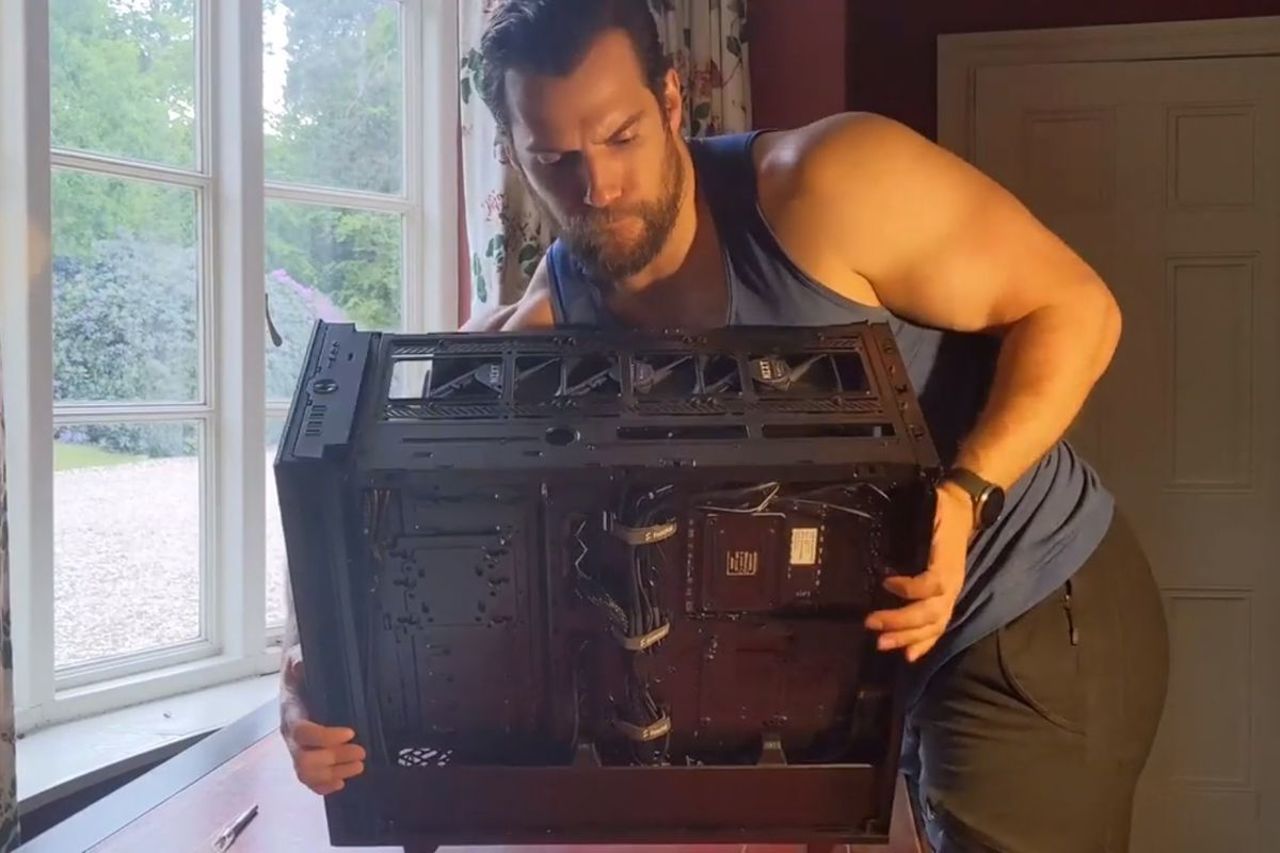 Album covers recreated with care
In a sweet move from a north London care home, residents and carers at Sydmar Lodge have been recreating classic album covers to keep themselves occupied during the lockdown. As posted on Activities Co-ordinator Robert Speker's Twitter feed, and reported on numerous outlets including the BBC, the artwork includes adorable recreations of famous faces including Bruce Springsteen, Madonna and Adele.
As awareness has built, Speker has also started a GoFundMe page off the back of the work, which you can visit here.
Art attack
Graffiti on trains is nothing new, and the removal of that graffiti wouldn't usually cause major consternation among art lovers. However, the graffiti recently eradiated from a Circle Line train by Transport for London was put there by renowned shy guy, Banksy.
As reported on the BBC website, the bashful British artist and political agitator had left one of his trademark stencils on the wall of a carriage, but cleaners, as cleaners are wont to do, removed it as soon as it was spotted, unaware of who had put it there. Called If You Don't Mask, You Don't Get, encouraging people to wear face masks, the work was already gone by the time Banksy unveiled its existence on his Instagram account.
"It was treated like any other graffiti on the network," a TfL source was reported as saying. "The job of the cleaners is to make sure the network is clean, especially given the current climate."