Work
There's no place that's home
Andrea Pecora's heart-melting film follows a homeless couple who, though unable to follow the stay-home edict, find sanctuary in their love.
Unlock full credits and more with a Source membership.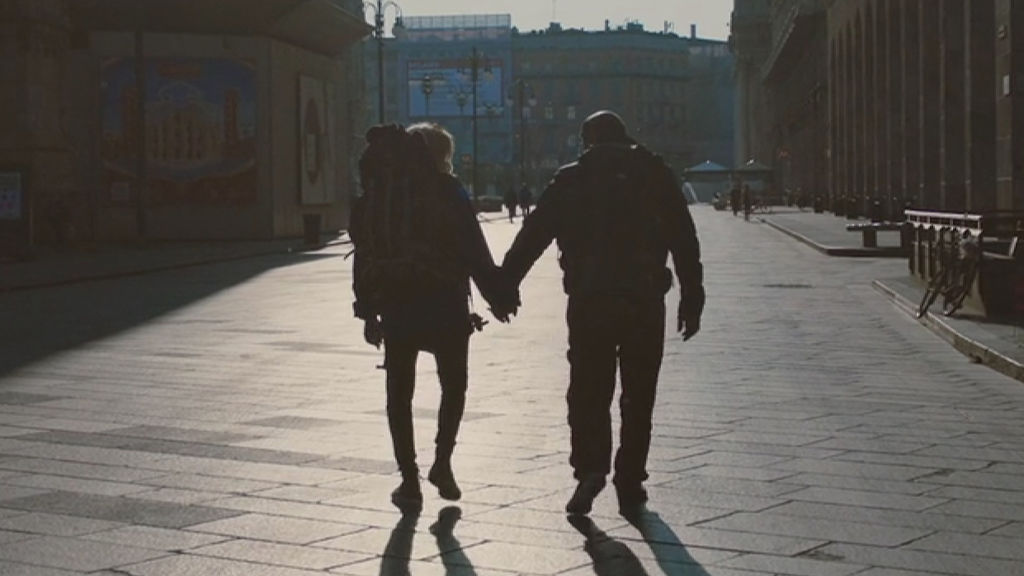 This beautiful film, titled Locked Out, works on so many levels. As a documentary it charts how quarantine can affect the most vulnerable in a large, once-buzzy city like Milan.
While most of us during this time have been focusing on life indoors, the impact on those without shelter is profound. Imagine waking to post-apocalyptic metropolis, devoid of the regular pedestrians who normally greet you. Milan-based director Andrea Pecora wanted an angle on urban lockdown that offered something other than deserted streets viewed by a drone's mechanical eye or people cavorting on balconies.
He wanted to show "a different Milan – silent and suspended", seen from the viewpoint of those inhabiting the empty streets. "It was like a movie, that fades away into the dark," says Mario, describing the eerie feeling of waking up to the city's sudden lockdown on 9 March.
He's one half of the remarkable couple Pecora selected as protagonists. The tale of Mario and Barbara gives the film extra dimensions: it's an homage to Milan, as the couple express their fondness for the majestic, once-buzzy piazzas and buildings; but it also becomes a powerful love story and an inspirational message of resilience and gratitude.
A transgender woman and a cisgender male, the couple has always been on the margins, but their quiet self-belief means they've withstood the judgement of others and, since finding each other, they gently celebrate the richness their romance has brought them.
Their attempts to follow the safety guidelines by trying to stay inside churches or away from others is humbling, while their contentment with their "little love" is a lesson to us all – "I feel like a person who yesterday was unhappy, and today I am happy," says Barbara.