News
The-Artery delivers dreamy visuals in vibrant Skyworth Campaign
Creative company leverages expanded design capabilities and new color room in work for consumer electronics giant.
Following a recent expansion of its core capabilities, multi-award-winning creative company The-Artery delivers yet another visually breathtaking campaign.
The campaign is filled with beauty and wonder to showcase consumer electronics brand Skyworth's latest edition of its W81 | W81 Pro Wallpaper OLED TV – which debuted in a "See the Wonder" event at CES 2020.
Created using their newly opened color room and expanded design capabilities, spearheaded by Colorist Stephen Picano and Design Director Lauren Indovina, the spot takes viewers on an adventure that mixes the real with the surreal, resulting in an unforgettable series of scenes that push imagination to its limits. In one moment, a mysterious couple swims through space-like waters while in another, children battle origami dragons while floating in a paper boat and a traveler treks through snowy tundras while glowing jellyfish float overhead; all to reflect the wonder of Skyworth's newest television model.

"The campaign, helmed by director Eli Sverdlov, was very director-led in a way that I've never seen before. Of course, there was still ongoing dialogue with the client and agency, but the level of creative control that was entrusted is almost unheard of," says Executive Producer and Managing Director Deborah Sullivan. "Everything was open from start to finish, including the ideation phase, color grading, and design – to name a few. Our team had a lot of fun jumping straight into the edit to develop and launch what we consider as a high-end conceptual throwback to the nineties."

Unlock full credits and more with a Source membership.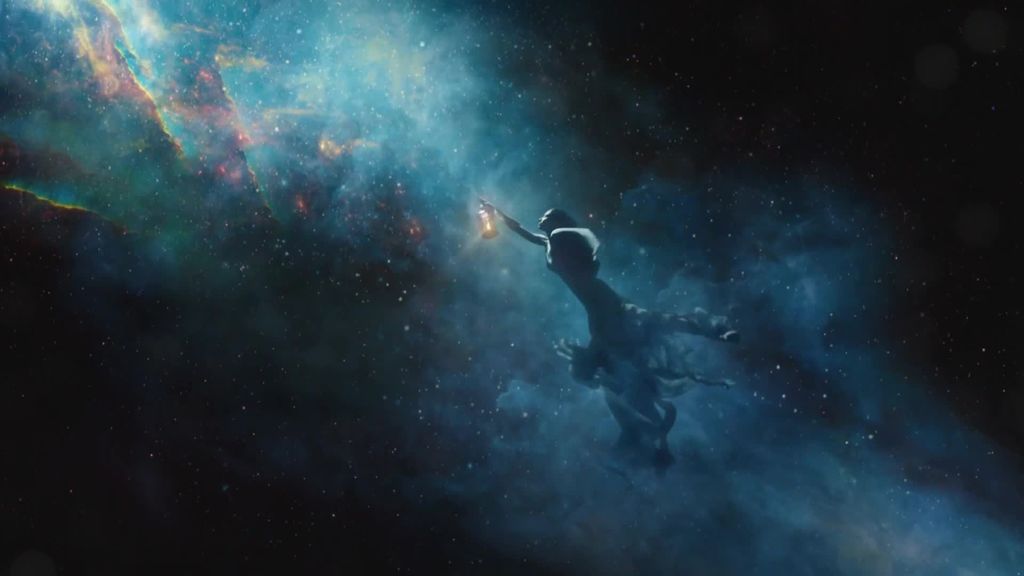 Director Eli Sverdlov agreed on the unique nature of the collaboration. "Our flexible creative process was in a condensed schedule and required a very unique collaboration. We were practically creating the ideas and visuals while editing and sourcing footage. The-Artery managed to deliver at a speed and quality that is second to none."
Due to the production's long shooting schedule and tight deadlines, the visual effects were designed via Flame in real-time, all under one roof, while filming took place across the globe in Serbia. Additional footage was carefully curated as well as color graded and cut to fit the tone and flow of the rest of the piece. The creature imagery such as the jellyfish was done via CG.
According to Founder and Executive Creative Director Vico Sharabani, "Thanks to our new color room, we were able to bring to life compositions unlike anything else from our reel. All of our talent and resources were in-house together. There's no other way we could have met budget constraints and deadlines, especially from different time zones, if we were stuck waiting to get media from another shop. We are looking forward to continuing surprising and prospective clients with our expanding design capabilities."