Work
Stella for Star speaks to modern anxieties
Furries, hurricanes, and clean energy feature in this short film by Nick Singer, following a doctor as she deals with her children, climate disaster, and the pressures of her job.
Unlock full credits and more with a Source + shots membership.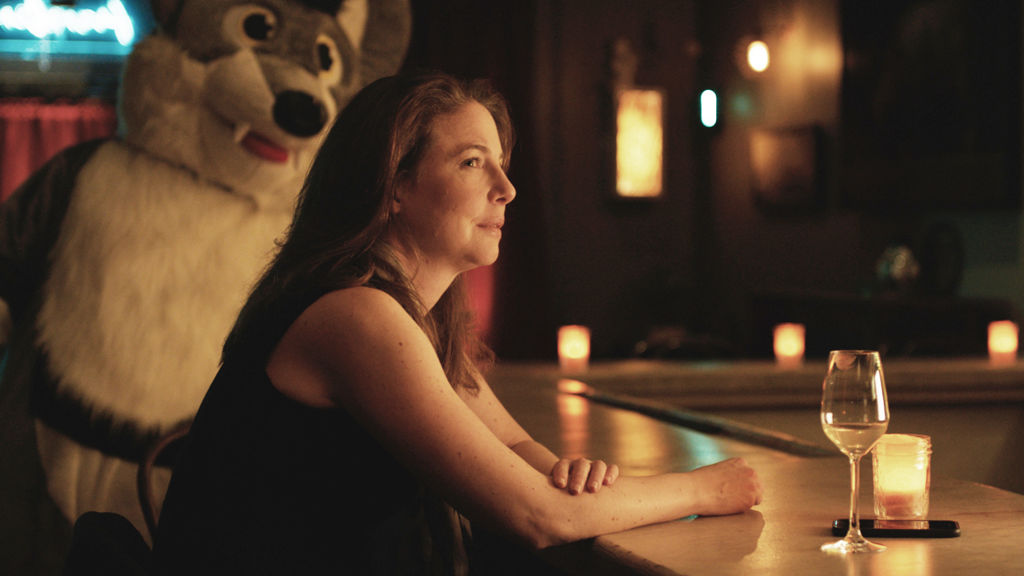 In the near future, a scientist with two young kids has to deal with the very real effects of climate change, which she has been working to mitigate for her entire life.
Stella for Star, a short film set in New Orleans, follows Dr. Marcy Later as she presents at a conference amid growing concerns of a large hurricane on the Gulf. The memory of Katrina is brought back fast and terrifying, and it seems easier for Dr. Later to enjoy the company of new, weird friends - a group of Furries who live in a world that is in between reality and fantasy. The storm builds offshore, and Dr. Later watches, helpless, as the lights turn off in her hotel and she's forced to confront a bleak and imminent reality.
Character-focused, with funny dialogue and strange tongue-in-cheek situations of circumstance Stella for Star creates a world that is both speculative and in the moment. Nick Singer's work is timely and of-the-moment, reflecting the anxieties of American as we know it. Tempered by moderation, with excellent pacing and a clear focus on Marcy, the attention is always focused on the things that matter to her. The lighting is moody, and as the danger of the hurricane looms over the film, everything begins to close in.
Singer has crafted a short, intimate unraveling. Stella for Star is a film that doesn't demand your attention but does keep it fixed.