Work
Skate away to freedom
This Google-commissioned short celebrates Black-owned businesses in the US via the tale of one man and his skateboard.
Unlock full credits and more with a Source membership.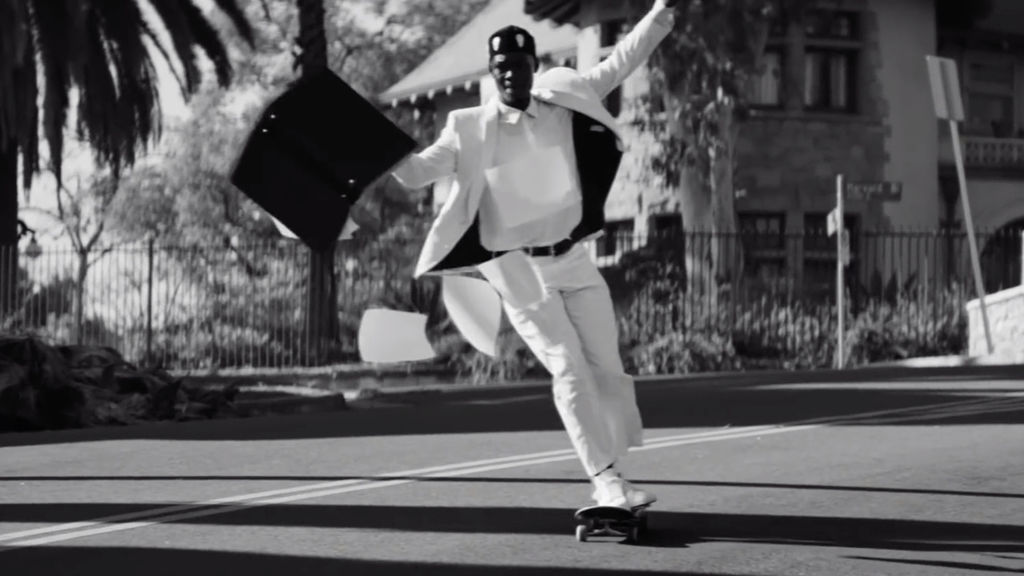 This wake-up call to anyone stifled by monotony opens on our protagonist starting his day with the same-old same-old, proceeding through his regular morning routine – shave, toast, two eggs, coffee and a newspaper.
Created by New York agency M Booth, in partnership with Google, the film was written and directed by division7's Joshua Kissi, a Ghanian-American director and photographer.
Titled Business As Usual it follows the man as he emerges from his house in a stiff suit, briefcase in hand, wearing a resigned demeanour. But he then has a rethink, returning to retrieve his skateboard he throws off the shackles of convention, loosens up his apparel and embarks on a joyful skate to liberty through the streets of LA. The commentary espouses the virtue of finding your own rhythm in the face of adversity and of keeping in motion: "The Earth keeps moving, even if you can't feel it."
Kissi tells this story of movement through gorgeous monochrome visuals, expertly edited by Tyler Horton of Uppercut. "Using quick textural elements blended with high-speed shots, mixed with aggressive sound design and black and white, lets the story of the journey shine and embraces the concept of movement throughout the film," says Horton.
Finally the man arrives at Neighbors Skate Shop, an important part of the culture of Leimert Park, the heart of African-American art and music in L.A.
Kissi commented: "This film is about creating your own sense of movement, taking ownership of what you can influence, and being the author of your own story."