Talent
shots Unsigned: Andrew Telling
In association with
For this months interview with unsigned directing talent, we talk with Andrew Telling about his short film Dolgoch, his DIY mentality, shooting in 16mm, and finding his documentary aesthetic.
In the latest of our monthly interviews with unsigned directing talent, we spoke with Andrew Telling about his short film Dolgoch for the British cycling brand Albion.
Telling is an ex-record shop clerk, retired post-hardcore guitar player turned long distance cyclist and commercial and branded content director. His creative, documentary aesthetic is at the core and seen throughout all personal and commercial work. He crafts varied documentaries from raw, human editorial stories, product and social experiment hybrids, to commercial TVC campaigns all with an authentic feel.
Can you tell us a little about your background and your route into directing?
I started making my own films when I was a runner at Stink Studio's. It just got to the point where I felt like this what I wanted to do full time, so I blindly jumped ship and as the landscape of brand content has evolved so I have managed to keep my head above it all. I got my first break making content for Rapha in their early days which was the start of a 6+ years relationship with them, and later on I directed Volvo - Lifepaint which kind up blew up overnight; two invaluable experiences in two very different ways.
Would you say you have a directing style? How did you arrive at it?
A documentary aesthetic is at the core of my creative approach, but it is always changing, being manipulated or reconstructed depending on my personal creative vision or the parameters of the brief and budget.

I come from a music making background, tonality means something different to me, I feel I have naturally carried this across into my film work. As I am always searching for what the tone of any film is from the get go, it's a really important factor that then influences all my other decisions through the multiple layers of sound and vision.
Unlock full credits and more with a Source + shots membership.
Did you study filmmaking? How did you learn your craft?
I'm completely self-taught, I've always had a DIY mentality and made more mistakes than I'd care to admit, but learned that filmmaking is about adaptability, creative drive, communication, and collaboration.
I also feel I have learn't the process of filmmaking through my collaborators I have met a long the way, to me its something else extra having come up through the ranks together, it's this invaluable perspective I feel as they know the journey and can challenge you in a very honest way when you need it the most.
What was the inspiration for Dolgoch?
My cycling film work has always been a big pillar of my Directors reel, but for the last few years I have wanted to make a cycling film that went beyond the voice of the cyclist… a film that leaves the audience with a notion or having learnt something that has nothing related to the bike whatsoever.
What other directors' work do you admire? What is it that stands out?
The last 18 months has made me look around more at my friends or similar directors for motivation and inspiration. What my friends Posy Dixon + Liv Proctor have created with the Beverley Copeland doc is super inspiring. Commercially I really love seeing the work of Fiona Jane Burgess; Jesse Lewis-Reece's short Eyelash really resonated with me and I am loving Sam Davis ongoing work with musician Daniel Avery.
Where do you find the inspiration for your projects?
When my back is against the wall! Music, places, people, more music.
What were the biggest challenges you faced in pulling this project together?
Hoping that the 16mm was exposed and in focus, despite having a few light meter options haha.
Its internal challenge, it wasn't one obvious story we were trying to capture there were separate character stories which not much dialogue or room to direct it and set up, that coupled with just constant creative insecurity am I filming these elements in the best possible way or have I spread myself to thin.
How long was the shoot and what was the most challenging aspect of the project?
It was 4 days in total. I felt we were lucky with how things panned out, even the Welsh weather was very kind to us. I was most concerned about the balance between Derek's narration, the place itself, and how the experience of the cyclists was captured. I wanted their 'voice' to come across without using a literal interview. Am I capturing enough moments to achieve the balance, should I be pushing more or not…
Unlock full credits and more with a Source + shots membership.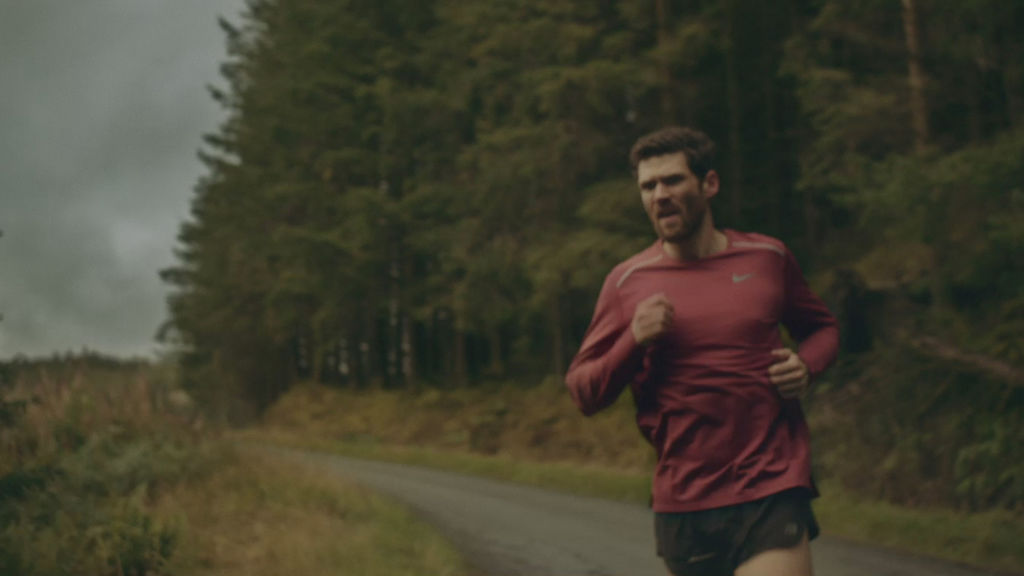 What have you learned during the process of making the film?
It's given me more resilience and confidence in my research and development skills as its character and a story I found myself. For me the format of Dolgoch is hybrid doc/short film as in its trying to do a few things with a fine balance, and I feel we achieved that but with room for improvement.
What are your hopes and plans for the future?
My plans are to keep pushing my recently finished car spec Rhedeg, to hopefully open the door to progressing into more ad-based product/lifestyle work. Due to the pandemic we actually shot the second idea for an Albion film first, so I am excited to get back to my original idea which is fully researched and ready to go. I also have a few short narrative treatments I have been working on and looking to get into production, a big step into the unknown for me but I am super keen to direct talent and have that overall creative control you don't get on a necessarily get on a documentary.
Take a look at Andrew's shots Unsigned page here.
You can check out some of the amazing work put out by unsigned directors in our monthly shots Unsigned Showcase, here.