News
shots Awards Europe 2019 winners; The People & the Companies
From Agency of the Year to Editor of the Year, here's the list of all the winning companies and people from the shots Awards Europe 2019.
Last night [Thursday November 14] was the inaugural shots Awards Europe at which a host of people and companies from across Europe were celebrated as best in class across the last 12 months.
The Awards was hosted by the inimitable Doc Brown and elow is a list of all those winning people and companies that picked up trophies, winners which were initially shortlisted by the shots editorial team before going on to be judged by an international panel of industry experts from the global advertising community.
Huge congratulations to all of those who picked up trophies at the event.
You can view all of the winning - as well as the shortlisted - work by viewing our dedicated Slate page, and to see the full list of winning work, click here.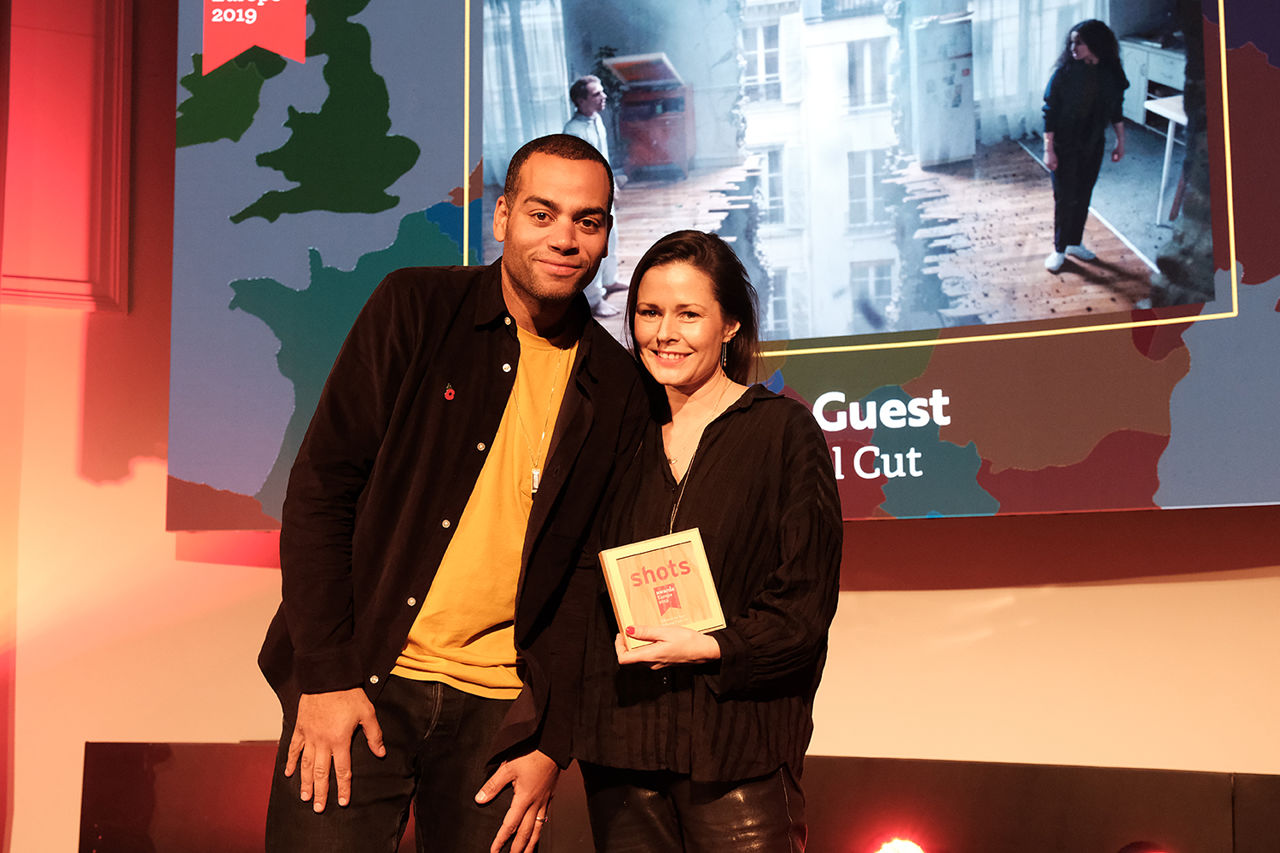 New Director of the Year
This is the only people/company category in the shots Awards that hands out gold, silver and bronze trophies.
Shortlist
BRBR, Garlic S.L.
Guilhem Machenaud, Wanda Productions
Jakub Blank, Papaya Films
David Dearlove, ENGINE - WINNER
Matilda Finn, Stink Films - BRONZE
Eoin Glaister, Stink Films
Nina Holmgren, Bacon Cph
Jade Jackman, Black Dog Films
Daniel Jaroszek, Papaya Films
Peter Jones, Bold
Sophie Jones, Partizan - SILVER
Thessa Meijer
Vedran Rupic, Business Club Royale
Dimitri Tsvetkov
Marit Weerheijm, Czar Amsterdam
Judges
Georgi Banks Davies; Tor Fitzwilliams; Mike Maguire; Zak Razvi; Karl Risenfors; Clara Tägtström; James Turnham