Inspiration
Shahana Khan: A Few Of My Favourite Things
ArtClass Director/Creative Director Shahana Khan shows us her studio space, filled with odds and ends that keep her creatively inspired.
LA-based filmmaker Shahana Khan's abstract narratives and iconic visuals have spanned music videos, ad campaigns, TV titles (she received an Emmy for her work on the final season of the Game of Thrones) and documentaries.
Unsurprisingly for someone with such an ability to emotionally engage with imagery, when we asked Khan to talk us through her Favourite Things we were presented with items that clearly have poignant connects to moments in her life and career.
We chatted to the ArtClass director about a few of these bits and bobs, including some excellently named dogs, some serious booty and a statement of want.
The Studio
For as long as I can remember, an open-plan workspace has been fundamental for me.
It's a place where I can gestate with cameras and lights. There's a feeling of potential and a desire to transform it.
This space has seen everything from developing concepts, screen tests, rehearsing camera moves, and shooting spots, to a place where my friends sleep, to birthing and raising poodles.
The Fam
My poodle Dorothy came into my life during an exceptional year filled with personal mourning and tragedy. During this time, I would come home from whatever it was… and just hold her and she would hold me back.
She gave birth to four little boys on March 20, 2020, the day Los Angeles officially announced Covid quarantine.
We kept mama's darling, Phineas Cutlet the Third.
Watching the two of them is like watching a ball of gorgeous hair and ecstasy rolling through a room destroying everything in sight.
It's everything I never knew I wanted.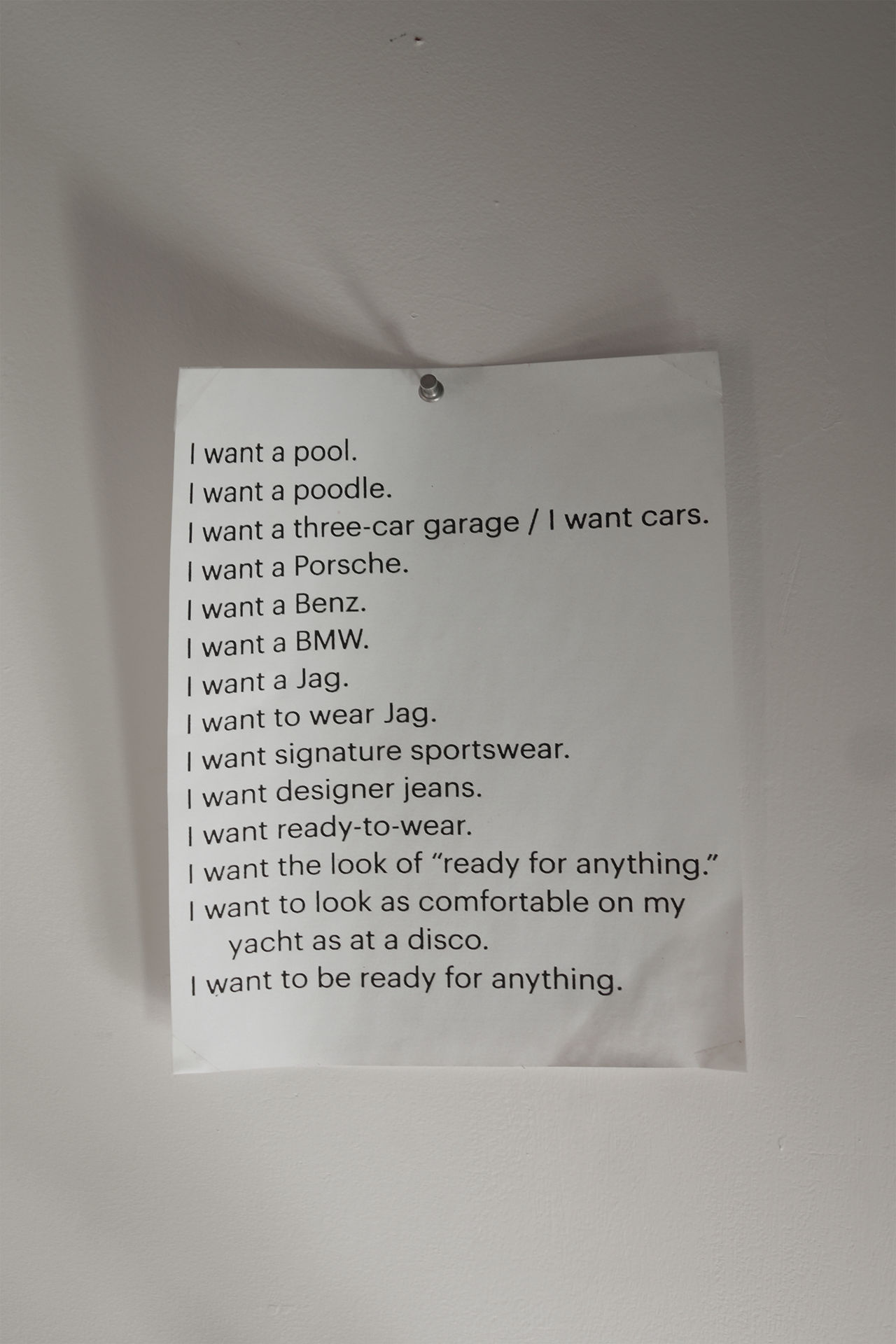 The Want
The New Bourgeois I Want with Gay Suggestiveness, c 1976-1979, Jack Vargas is the only piece of art I have on my walls.
It's merely a paragraph excerpt I printed from a four-page stream of consciousness written by the author on desire.
I look at this everyday and I want to have it all.
The Booty
Much of my work is driven by performance-based visual narratives; flora by way of flesh, if you will.
In some subconscious way, it's translated into a collection of perfume bottles and partial mannequin store displays posing as vignettes throughout my space.
I find myself poring over them as the light changes, infatuated by the multiple reflections in every surface of the room.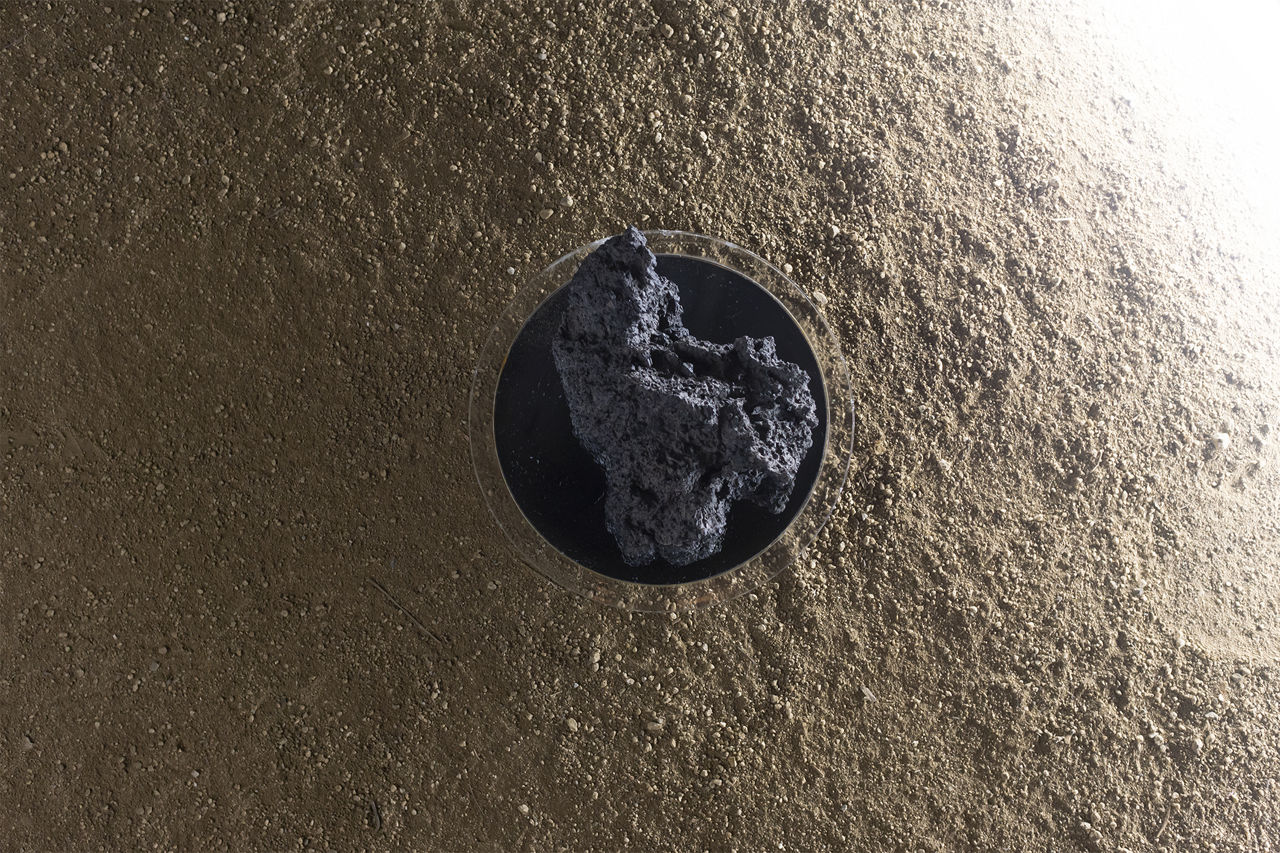 The Rock
Years ago, I drove to Death Valley; the first thing I came across was this rock on the side of the road.
I was immediately drawn to her, and have kept her close ever since.
Little did I know it was just the beginning of one of the most stimulating odysseys into infinite space.
As an LA native, I frequent Palm Springs. The expanse of the desert and its smoldering heat always subverts my expectations.
It seduces me, making me open to anything.