News
Ride Your Way in latest Apex Rides campaign
Apex Rides takes aim at the competition with their first brand campaign, championing 'emotional gains' rather than 'physical gains'.
The campaign is looking to give Brits the first genuine smart bike alternative by promoting its progressive and more accessible work-outs which fly in the face of the highly-polished, over-serious nature of the at-home exercise category.
Apex Rides, the UK's leading smart bike brand, is launching their first tv-led brand campaign to show that exercise doesn't have to be all about the physical and should support people's different emotional needs as well.
The smart bike fitness brand, which was started only last year, has already taken a significant market share of the rapidly growing at-home fitness market.
Following a recent study that the brand undertook that asked UK based 25–45-year-olds, why they exercise. They found that four in five people now exercise to boost their mood and lift their emotions, choosing their workout based on the desired psychological outcome, not purely a physical one.
Unlock full credits and more with a Source + shots membership.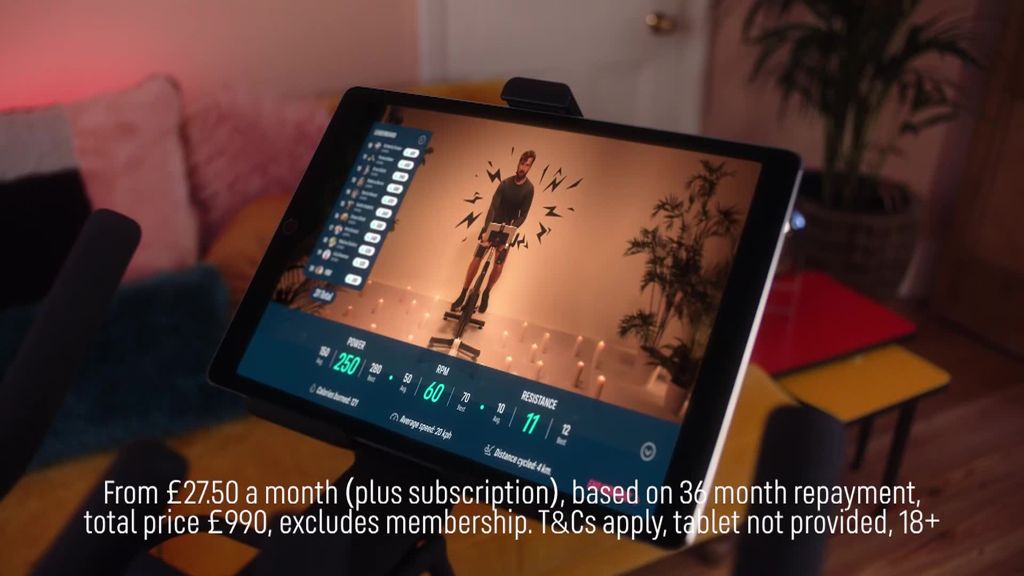 The campaign It's Time to Ride Your Way, which was created by independent creative agency, Atomic London, shows different people experiencing and using the product whilst still being set in very real-life moments, highlighting some of the reasons why regular, everyday people choose to exercise. In one scene, we see a mother sneakily open her eye to look at her baby that is resting in the cot over the other side of the room. Clearly, using her moments rest bite to pump up the heart rate and feel good about herself.
The 30 second spot, which was shot by an all-female production crew, will be supported by an entire social and digital marketing strategy to amplify the brand in all their key channels and touchpoints.
Katy Sumption, ECD at Atomic London said "'It's time to ditch the pressurised image of hardcore fitness and create a more accessible and achievable representation of health and wellness. One that goes beyond body size. Apex Rides is the British fitness brand leading this crucial shift and together we're building a more relatable and joyful representation of exercise that will connect and empower its consumers. The team on this was crucial and our female director, DOP and creative team really brought a modern perspective to the work.'
This is the first work that Apex Rides have done that comes directly off of their new brand positioning of 'Feel-Good Fitness' as Apex Rides looks to be at the forefront of mindful exercise
As Apex make their break into TV advertising Atomic has developed a positioning for the brand riding against their closest competitor's positioning of high intensity workouts for the elite athlete. Instead they have positioned Apex as a fitness brand for the masses, brought to the forefront with the creative platform 'Ride Your Way'. A strategy that goes against the grain of the competitive and atheletically-skewed players on the market by building a brand and fitness offering that feels more encouraging and bridges the confidence gap that prevents so many from exercising more.
Will Sowerby, CMO at Apex Rides said, "Why we exercise is changing - as more and more now work-out to manage mood, as opposed to just physical benefits. While the over-polished fitness industry has been slow to react, Apex has been at the forefront of these changing consumer behaviours, creating accessible, mood-based workouts that offer 'emotional gains'.
As a challenger brand, we needed a strategic and creative partner to bring to life our progressive brand positioning around the emotion of exercise, as well as deliver a TV campaign that punches above its weight in a space dominated by big-spending US brands. We love making people sweat as a brand, and we think this campaign will do that for both consumers and competitors alike."