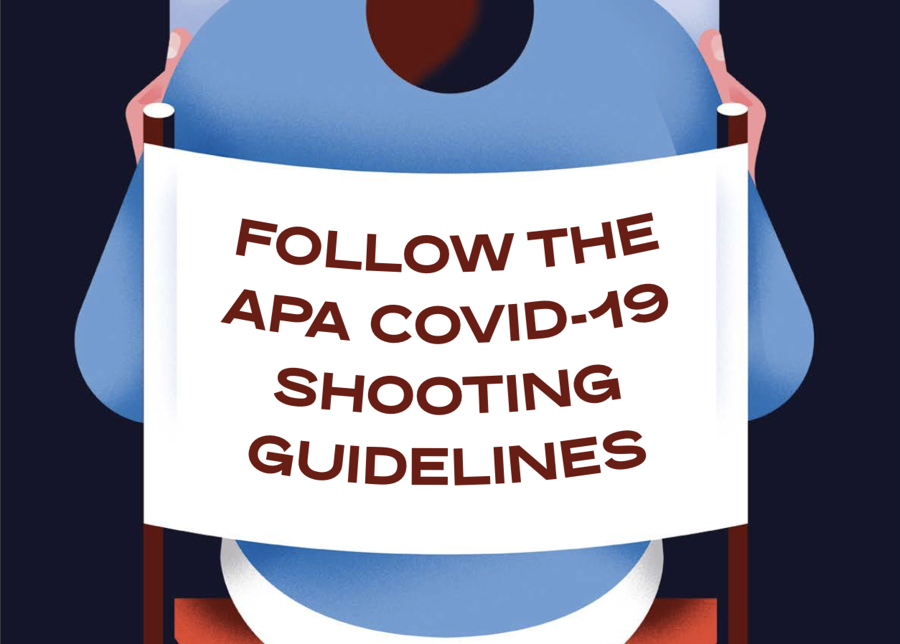 News
Posters illustrate new filming guidelines
This new set of posters, created to aid filming projects in a post-coronavirus world, have been released by the Advertising Producers Association.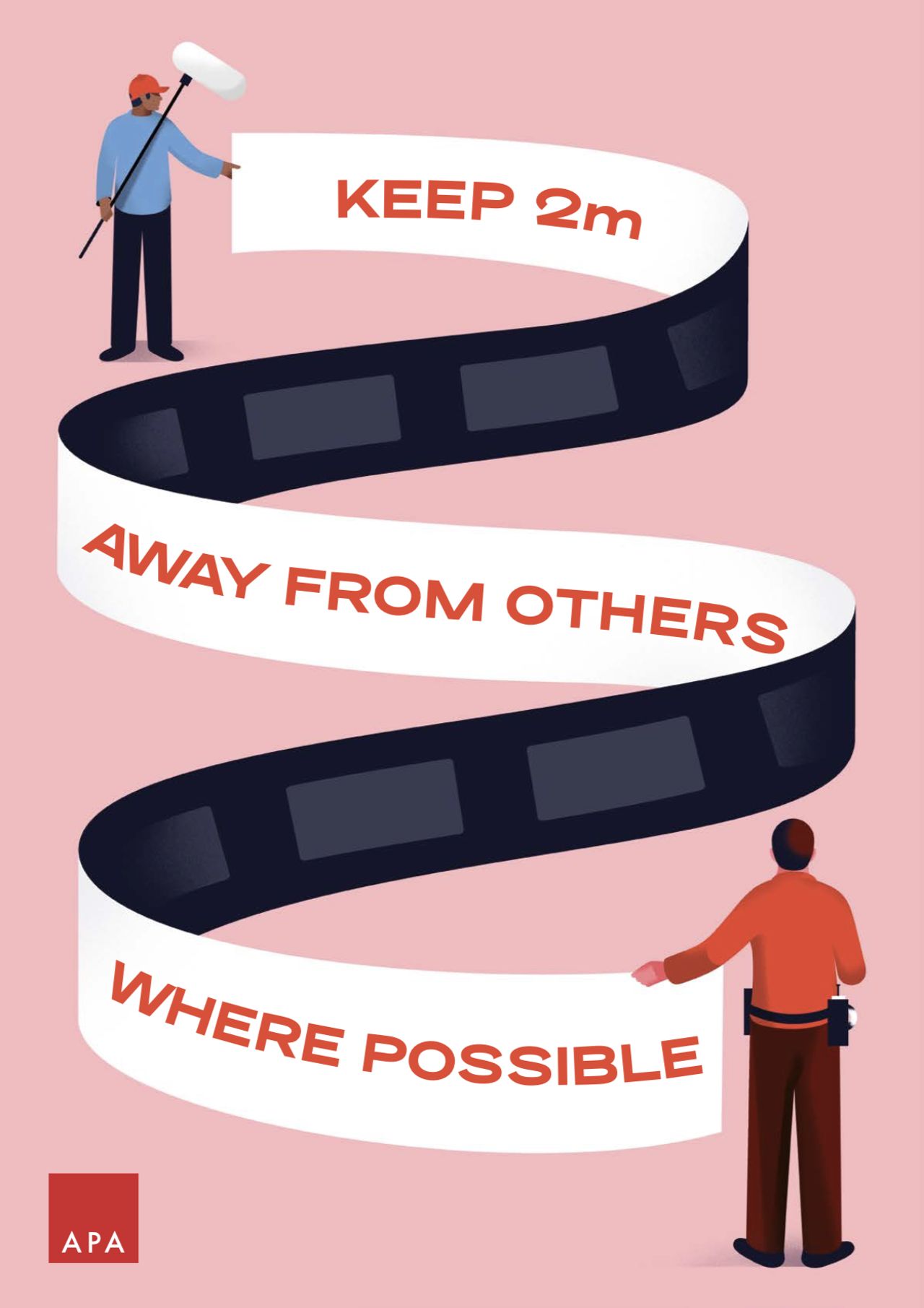 The APA has released three posters for use on post-Covid shoots as the industry gears up for a return to work, albeit with tentative steps.
The posters work along side the APA shooting guidelines, which were published earlier this month, and were organised by Jelly and designed by Nathalie Lees.
"The posters supplement the Guidelines in ensuring productions are managed safely in respect of the coronavirus risk," says Steve Davies, the APA Chief Executive."[They should] give confidence to agencies and clients that they can shoot knowing that the risks will be managed in accordance with Government guidelines and best practice [which has been] developed in consultation with the industry and health and safety experts, First Option"