Inspiration
Playlist: Katie Lambert
We caught up with Katie Lambert the Global Head at Stink Rising, and discuss her favourite promos, how the industry has changed and who she would love to work with!
What's the best promo you've seen recently and why?
Maybe I've just become old and crochety but thinking about this took me a while! I see lots of videos I'm impressed by for various reasons, and lots of videos I think are promising and exciting, but videos that I love in a 'oh my god have you seen this it's AMAZING' way are few and far between. I'd say I only feel that way about one or two videos a year tops.
Jemima Kirke's video for Alex Cameron - Stranger's Kiss is one of my favourite videos of the past few years. If you haven't watched it you should. It's a strange story of cross dressing, stalking, and making out on street corners. Jemima Kirke stars in it, and really carries it as her performance is fantastic, but I maintain it's much more than one of these 'I got a famous person in my video videos'. It works because her acting is great, not because she's famous (though of course that doesn't hurt) – my favourite moment is at 3.32 when she's finally found Alex Cameron and she's trying to act all cool but is actually thrilled he's noticed her too. I also like that it feels like it was filmed quite on the cuff and not very expensively. It's the one I show to my directors to demonstrate how you can make a fantastic video if the story and performances are there (even if you don't have a Hollywood actress).
I loved Bafic's video, Jeshi - Daydream, it's a fantastic performance video wrapped into a very smart concept. Nick Roney's videos always surprise and delight me, I remember seeing an early cut of Girl and just being blown away. Not to self-promote, but I was super proud to have been involved in Matilda Finn's Apparat - Heroist video last year. And like the rest of the world I remember seeing the FKA Twigs - Cellophane and having the urge to send it to everyone I'd ever met.
Unlock full credits and more with a Source + shots membership.
Show full credits
Hide full credits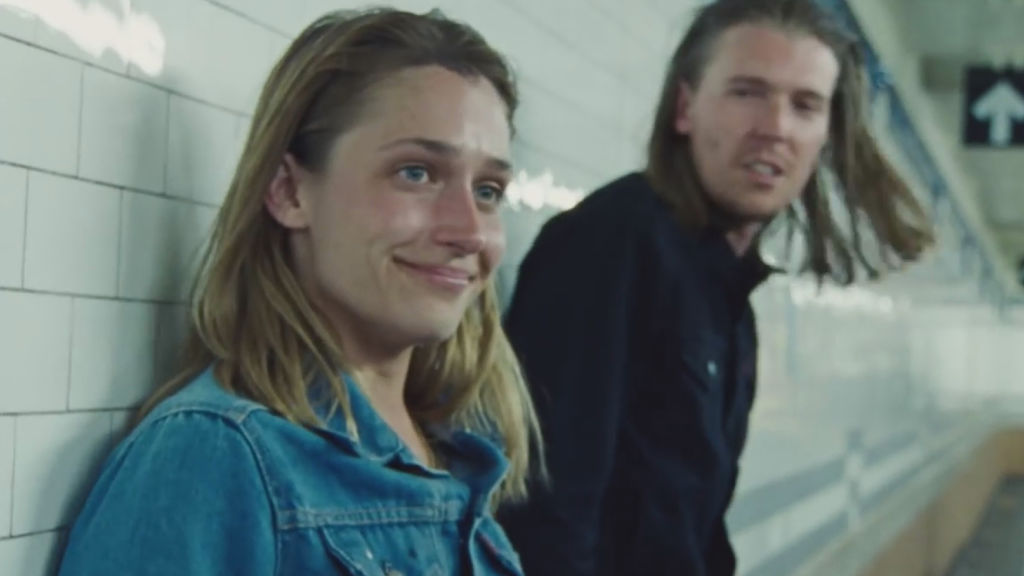 What's the first promo you remember being impressed by?
I grew up flicking between music channels, just trying to find the video I wanted to see that day. Late 90s / early noughties… it's funny because looking back the videos I really cared about it was all about the artist… whereas now I make/ have made so few pop videos. I remember really loving Outkast - Roses. I think mostly because it was based around a school play and I thought the song was WILD. Re-watching it now, I love the theatricality of it and the art department– the elements of fun in what's essentially a hip-hop video.
I remember, aged 10, being very troubled by the Britney Spears - Everytime video; it felt like such a personal insight into her life and I for one was very worried about Britney.
Not when it came out, but I was obsessed with Eminem as a teenager; I remember finding the video for Guilty Conscience online (the directors cut ie hardcore). I think it's one of the earliest examples of the bullet time technique, if not the first. Also, like Outkast, I think I liked the theatricality of it and the meta-ness that you knew it was a video, something which I still like now. And of course, Eminem spoke to my soul and struggles as a middle class white girl in suburban England.
Unlock full credits and more with a Source + shots membership.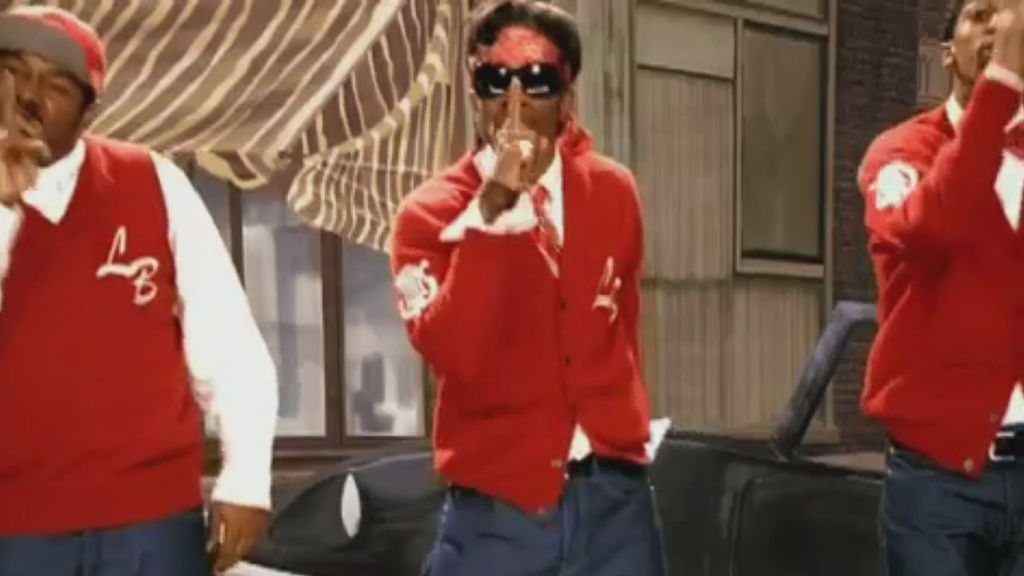 And what's your all-time favourite music video?
Martha McGuirk, who I work with at Stink regularly jokes that I say 'it might be the best video of all time' at least twice a week. I think favourite of all time might be Aerosmith's - Crazy video. It stars Alicia Silverstone and Liv Tyler in a school girl semi (fully?!) sapphic run-away-from-high-school romp. At one point Alicia dresses as a man and Liv Tyler pole dances for her. What's not to like? I love so many things about this video; from the fact the whole thing looks like the camera was smeared in Vaseline, to the terrible cut in performances of Aerosmith, to the fact that Steve Tyler thought it was appropriate to have his own daughter star in a video about under age sexiness. I once spent tens of minutes trying to find out if it actually is a real film they cut down for the video – it's not but what a film it would be.
Other favourite might be Taylor Swift - Wildest Dreams. Hear me out. I think there is an exceptional skill in creating varied visual set ups for artists, all within a loose 'narrative'. It's something Joseph Kahn does so well, he creates a 'story' but all it really is, is a loose justification of putting Tay Tay in various places in various outfits for various parts of the song. He does it very well in Blank Space too. This video also makes my producer brain tingle as it just feels like so much money. Every time a chorus drops it's another huge bag of cash; and just when you think it couldn't get any more expensive (aeroplane / waterfall / quasi racist filming in Africa) – on the final chorus they do a full movie premiere, complete with hundreds of extras. Bravo Joseph!
I think Ben Reed has made some of the best music videos of the last 10 years so also deserves a shout out. His Local Natives - Heavy Feet video about the Welsh visually impaired miniature aeroplane enthusiasts manages to be bizarre, hilarious and heart warming all at the same time, and his Tchami - Promesses video about the lightning hunters is also an all time favourite.
Unlock full credits and more with a Source + shots membership.
Show full credits
Hide full credits
What other directors/artists do you look to for inspiration?
I guess as an EP it's different for me than it is for a director. If I see something inspirational, it's usually in reference to someone in particular. I went through a phase of sending Matilda Finn a lot of poetry I thought she'd like! And Eoin Glaister watches lots of videos and has excellent taste, so we often discuss what's coming out and what we consider works and doesn't. Everyone's process is different, I feel like my job is just being a sounding board for that, alongside being knowledgeable enough to throw a relevant reference in the ring which perhaps the director didn't know.
I'm a massive bookworm and studied English Lit at university, so I'm very hot on storytelling and narrative structure. I think all art forms, whether that's a book, play, film or music video need to succeed in communicating a story, even if that's just 'look how cool and sexy blah blah is'. To get that any kind of emotion across to your audience needs structure.
What are you listening to at the moment?
I started to listen to the Dirty John podcast but I found it too depressing. I just listened to Grounded with Louis Theroux as well and liked his one with Boy George. I'm listening to more podcasts in quarantime because I'll put one on as I roam aimlessly around Peckham.
Music wise, I loved Lana Del Ray's Norman Fucking Rockwell album. I also love Alex Cameron and will always be listening to that, same with St Vincent. What else? I'm trying to get into Big Thief because trusted sources say I will like them. I got the new Thundercat album sent through but haven't really gotten into it. I've been listening to a lot of the Supremes whilst cooking lately. It's kind of sad but I mostly get my new music through music video briefs – I listen to (ahem) most of the tracks we get sent so it definitely opens up what I know.
Unlock full credits and more with a Source + shots membership.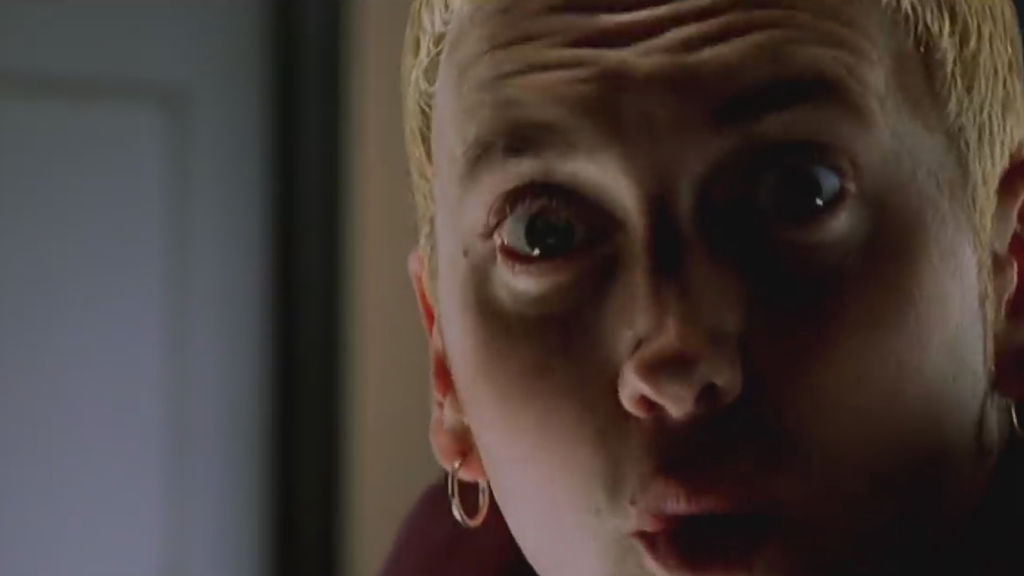 What's your favourite bit of tech, whether for professional or personal use?
I'm a complete luddite I don't really have any tech other than my LAPTOP which I only use to whatsapp, email and watch Netflix on. My housemate has an alexa and it constantly annoys me because she listens to his strong authoritative voice, whereas she will never do what I ask.
What artist(s) would you most like to work with and why?
I used to joke that the greatest achievement of my life would be doing a video for Rihanna. I stand by it.
There was a week when I just started at Stink when I thought we would be doing a Kanye West video. The LA producer called me and was very American and polite, asking 'Katie we're meeting with Kanye tomorrow, do you think you can fly out? I'm so sorry not to give you any notice' – obviously I was all 'IT'SFINEMELINDA I AM ON MY WAY RIGHT NOW'. Sadly, it all fell through in the end but that would've been ace. I also spent some time last year trying to get a Nicholas Winding Refn music video off the ground which would've also been amazing. Maybe this year.
Unlock full credits and more with a Source + shots membership.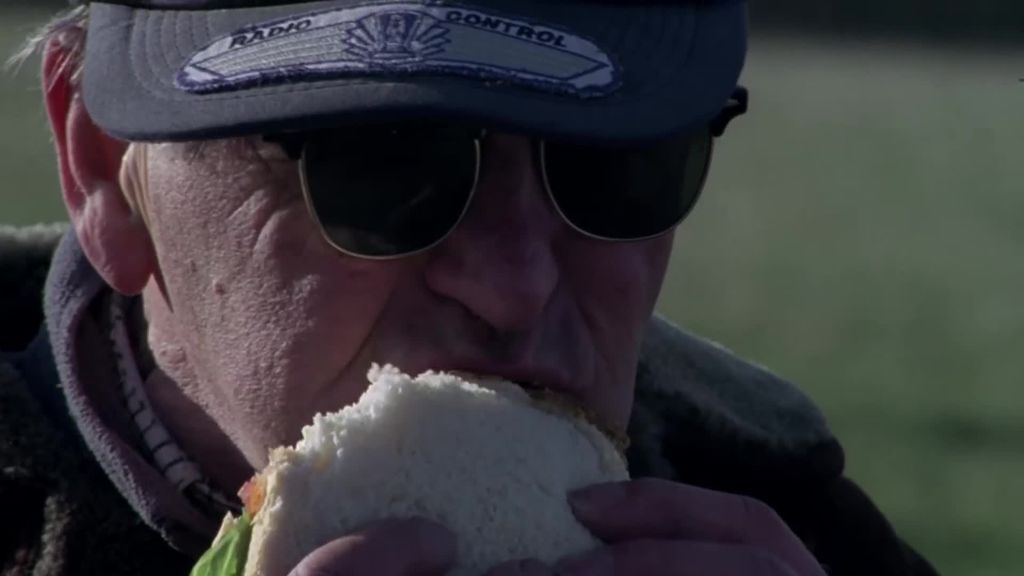 How do you feel the promo industry has changed since you started in it?
I think it's a hard thing to judge because obviously I have changed a lot since working in this industry! I had to stop myself recently from thinking 'this is a shit show' on some low budget videos we were doing. I realised that yes it was a shit show, but when I was producing 10k videos it was also a shit show. It's hard not to glamourize the past. I remember cooking a 'chilli' for everyone for 'food' and it was so disgusting everyone chose to not have lunch rather than eat it. And that was totally fine to me. I think sometimes for lower budget videos it has to be scrappy and ridiculous and that's how everyone learns / how you make good work for no money. But the key thing for that is to trust a young crew and young producers, even if it is a little rough around the edges.
Another thing I've noticed which I'm not sure if it's me or the industry is definitely the possibility of a video being binned. I had never had a video binned until a spectacular $700k popstar extravaganza (but that's another story) about 4 years and 50 videos into my career. I remember very strongly when starting out, it was very much the attitude of 'well the treatment is what we're going for, but let's try our best' and if things changed in the process that felt totally valid and not even like something we needed to flag. Maybe it's becoming an EP, but I feel like this attitude has gone, regardless of budget. I've had managers pulling up the treatment and pointing to specific images they feel are 'missing' on a shoot. I now have a pretty rigorous sign off process with all our videos because it feels necessary. So, I'm not sure if it's a change in the industry, but to me it feels more apparent than it did 5 years ago.
Unlock full credits and more with a Source + shots membership.
Show full credits
Hide full credits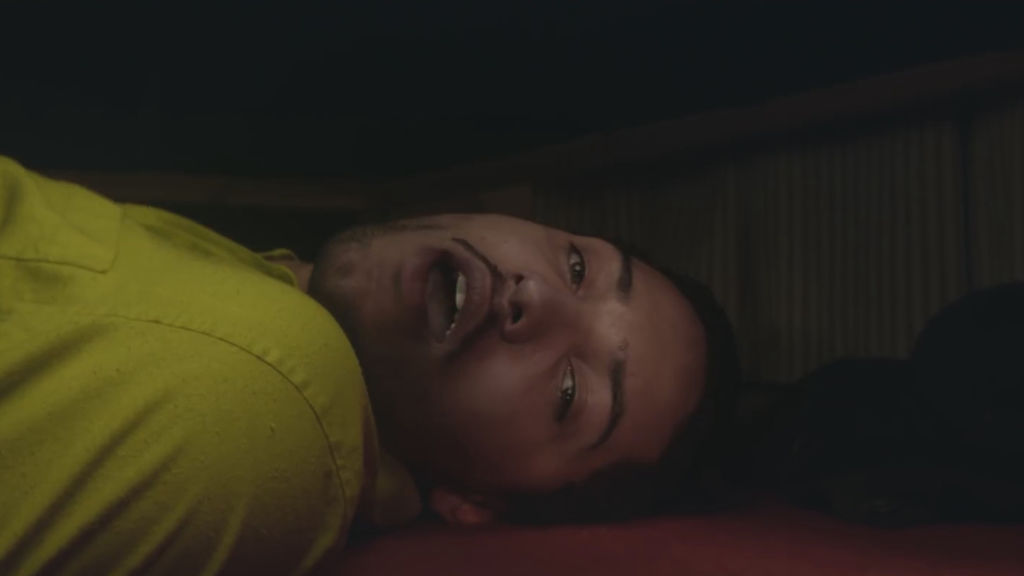 Where do you see the music video industry being in five years' time?
I think the budgets won't decrease but they will get more granular. People want more content for their bucks. Which I think is actually exciting, yes music content often currently feels crap because it's tacked on and low budget – but what if we actually gave some thought and creativity to it. I would like to think there will be more cohesion between the marketing and video department in labels – so again with the different kinds of work you could get a singular director to work across the campaign and make better work all round. This is something I try and get for our directors often, when it's been successful it's been more independent bands… but would love for this to become more widespread.
Tell us one thing about yourself that most people won't know…
I have the cameo to end all cameoes in a Oneohtrix Point Never video.