What's the best promo you've seen recently and why?
The best promo I've seen recently has got to be Beardyman ft. Joe Rogan - 6am (ready to write) I love the humour in it, it's got some absolutely mental visual effects, and you're just not sure where it's going the whole time. The ending scene is hilarious. Shout out the director Ians Pons Jewell.
Unlock full credits and more with a Source + shots membership.
Show full credits
Hide full credits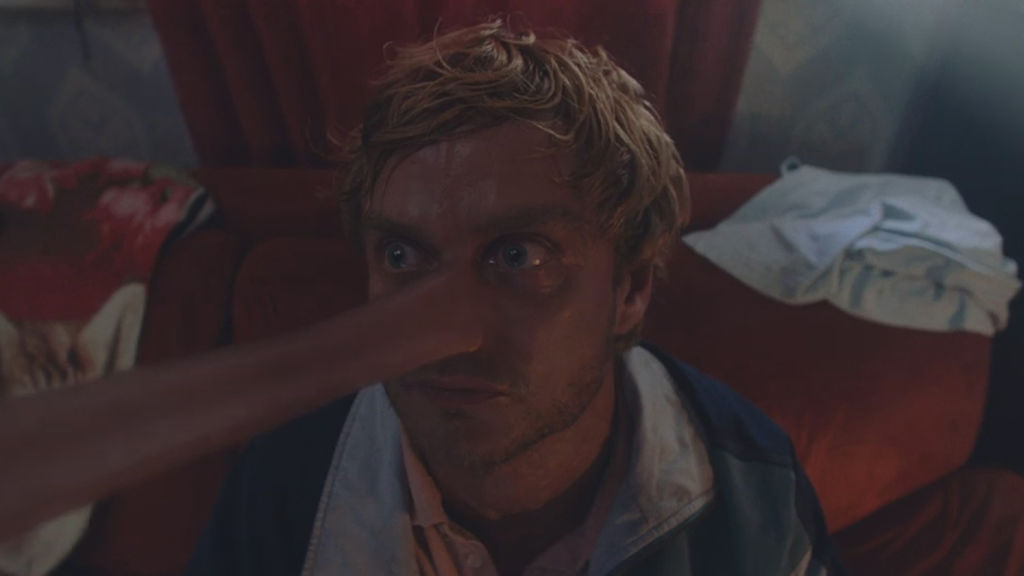 What's the first promo you remember being impressed by?
One of the first I can remember, and one that still impresses me to this day is The Pharcyde - Drop directed by Spike Jonze in 1995. Purely for the execution of the concept and the commitment to the idea from the artists. The whole video choreography is performed in reverse, The Pharcyde had to learn the lyrics of the song in reverse - the actual words literally said backwards! They had to hire a linguist to help them figure it out, it was like learning a new language. But the final effect is amazing. That video would still be groundbreaking if they did it today.
Unlock full credits and more with a Source + shots membership.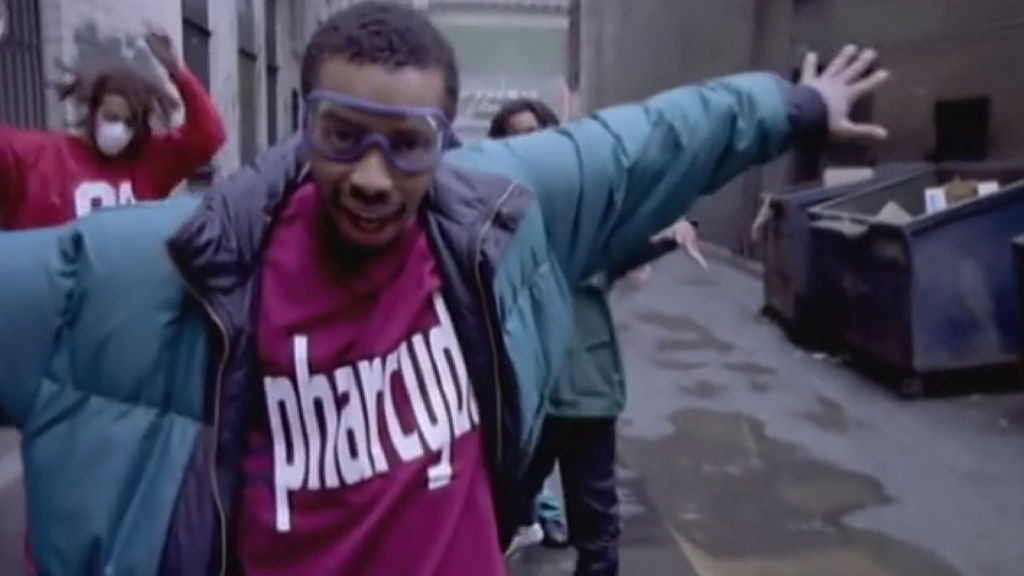 And what's your all-time favourite music video?
Impossible to pick one, if I answered this again tomorrow the answer would probably be different. Pretty much every music video directed by Romain Gavras. Paolo Nutini - Iron Sky Directed By Daniel Wolfe comes to mind, it's more like a short film, really powerful imagery which connects perfectly with the song. But a more light hearted, fun video which I've always loved is Duke Dumont - Need U (directed by Ian Robertson) it's just such a fun concept executed well, with great performances.
Unlock full credits and more with a Source + shots membership.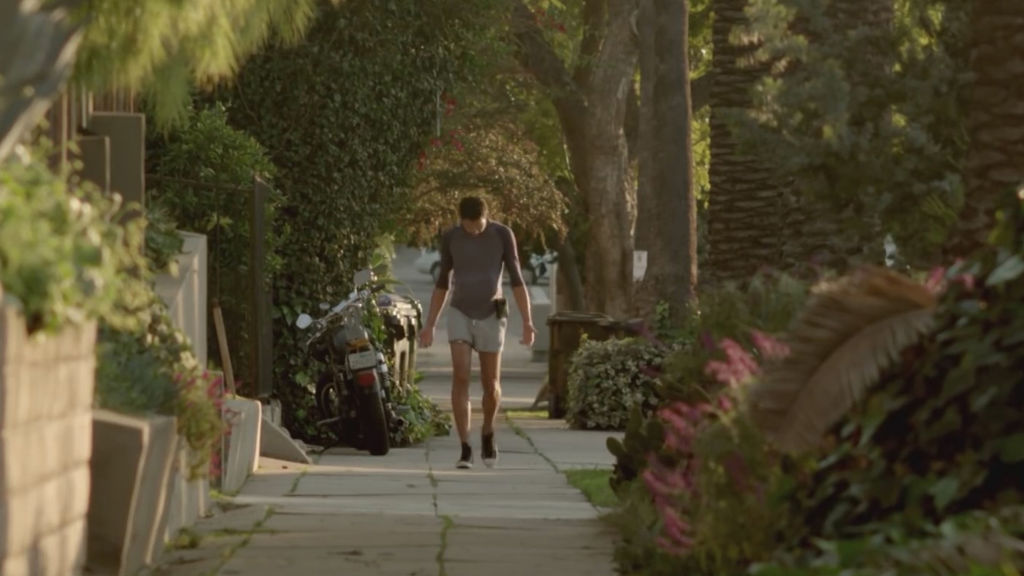 What other directors/artists do you look to for inspiration?
I'm constantly being inspired by other directors, and absorbing their work, from the veterans to brand new directors turning up on the scene. Guy Ritchie's style has always been a big inspiration to me. Huge fan of all of David Fincher's films. Spike Jonze and Hype Williams are music video legends and a big inspiration. And then younger directors and friends of mine who are killing it, will always inspire me to keep pushing. My mate Dexter Navy has been making some amazing work which has definitely inspired me. My mate Meji Alabi has been killing it, the guy doesn't stop working, his work rate definitely inspires me.
What are you listening to at the moment?
I've just clicked my 'recently played' playlist to answer this question, it's a bit of a mixed bag, I listen to all sorts of genres really. I haven't stopped rinsing Burna Boys's album African Giant since that came out earlier this year. R Plus's project The Last Summer is sick, very nostalgic, summery dance sounds. Tom Misch, Kano, Headie One, DVSN, Sinead Harnett, Masego, Easy Life, Peggy Gou, Claptone, Bicep, all in recent rotation. Been playing Skinnyman's 'Council Estate of Mind' again recently, legendary UK Hip Hop album. My mates The Manor are sitting on some great unreleased music.
What's your favourite bit of tech, whether for professional or personal use?
I'm trying to think of a more interesting answer than my MacBook, but honestly it has to be that, couldn't live without it for the obvious reasons. It goes with me everywhere and it has literally helped me build a career editing videos with it! Other than that maybe my old VHS camera which I've literally been using since I was 11 years old.. that comes with me to most shoots. I find it funny that I used it to film home videos as a kid, and now I use the same camera 20 years later for professional projects!
What artist(s) would you most like to work with and why?
So many I'd love to work with but some names that first come to mind are Skepta, King Krule, J Hus, Slow Thai, Burna Boy, Daft Punk, R Plus, Claptone, DVSN, ... A mixture of just really liking and being inspired by some of their music, but also some of them are just such interesting characters/performers who bring a lot to the camera.
How do you feel the promo industry has changed since you started in it?
I've only been professionally directing for a few years, but I think even in the short time I've been doing it, I've seen how it's becoming more and more accessible to young and new talent turning up. There are pro's and con's to the rise of social media that we're all aware of, but it's obviously so good for giving people an instant platform to showcase their work. You can go very quickly from just making low budget videos organically, for your mates for fun, to all of a sudden being in the mix and pitching on big videos for the major record labels, and building a career which I think is exciting. It's how it happened for me.
I hear stories about some of the massive budgets being thrown about for music videos in the 90s and early 00s and definitely think it would have been great to be directing in that era. But despite budgets being smaller nowadays, and online content being a bit oversaturated, I still think visuals are more important than ever, and the limitations are just pushing film makers to find new ways of being innovative and experimenting with new and unique ideas.
Where do you see the music video industry being in five years' time?
I'd hope that as the record labels continue to manoeuvre and adapt to the streaming age, we might see a spike in video budgets increasing again (however I could be completely wrong - I hope not) as I said I still think music videos are massively important. Everything is more visual now than ever. It will be interesting to see progressive new technology being introduced and how creatives react to using it.
Tell us one thing about yourself that most people won't know…
If I wasn't obsessed with film making I'd definitely want to be a DJ. These guys have got to have the coolest job in the world (second to directing) Flying all over the planet, playing at the best parties in the world, with peoples vibes in the palm of their hands. Blinding.