What's the best music video you've seen recently and why?
I'm incredibly impressed by the Vevo live performances that Micah Bickham has been directing, especially for artists like The Weeknd. My biggest qualm with the current state of video concepts is this need to squeeze a million ideas into a single video. Among larger artists, I sense some kind of arms race to do as many looks, narratives, and environments as possible within a song (I'm guilty of this as well).
These Vevo performances refreshingly take a single concept, then build in dozens of subtle and nuanced visual arcs. I've watched the The Weeknd - In Your Eyes Vevo live video a dozen times, and it never gets old.

Unlock full credits and more with a Source + shots membership.
Show full credits
Hide full credits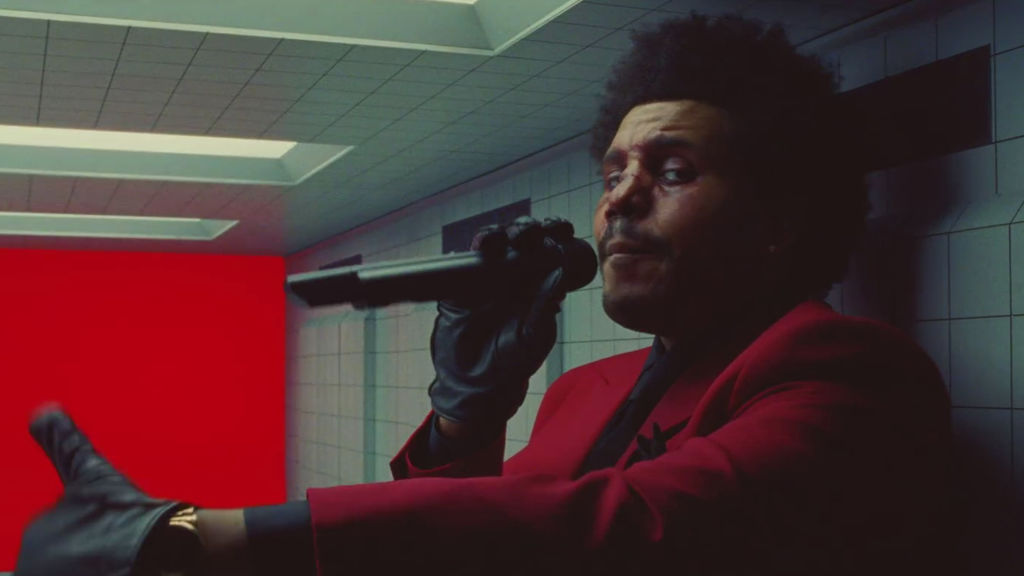 What's the first music video you remember being impressed by?
There were plenty of videos I really loved growing up, but music videos didn't start making a massive dent in my life until I started shooting. In my late teens, as I dove into filmmaking, I obsessed over Vimeo staff picks and the swell of beautiful, low-budget online videos.
After MTV died, before YouTube went HD, and way before the internet became riddled with DMCA takedowns and red tape, the internet birthed a beautiful moment where a few dozen directors shot stunning music videos without budgets for a niche audience on Vimeo. I remember watching Manchester Orchestra - Simple Math directed by DANIELS and being shaken to my core. Not only because the video was powerful, but because a small crew with no money and a DSLR created a piece of art rivaling my favorite films.
Those projects pushed me to dive headlong into music videos without making excuses about the types of cameras I could rent, the size of the artists I could work with, or the politics of the industry.

Unlock full credits and more with a Source + shots membership.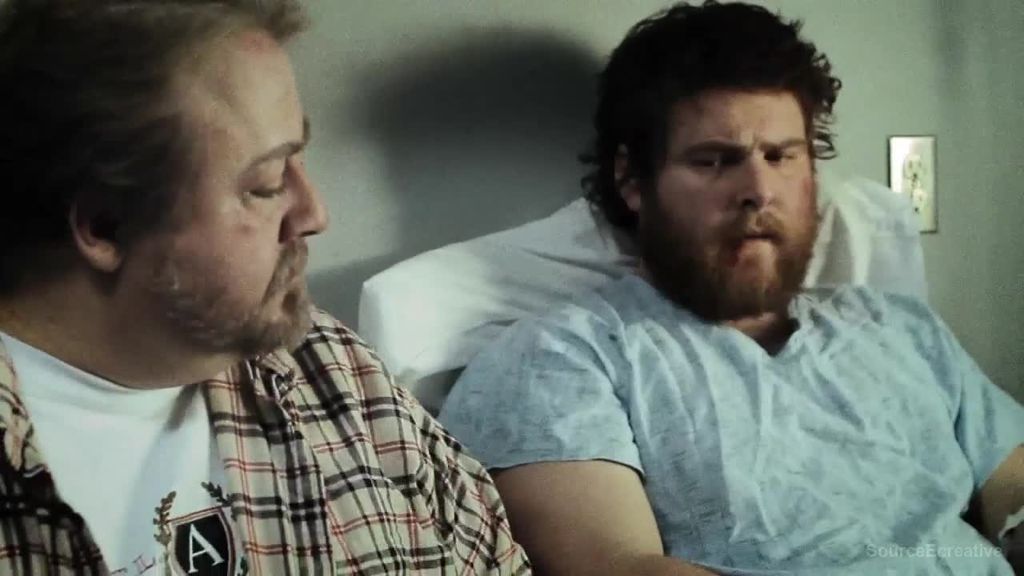 And what's your all-time favourite music video?
I wouldn't say I have an all-time favourite, but the most enthralled I ever felt during a first-time video viewing was for the Jamie XX - Gosh video directed by Romain Gavras. In my opinion, the most difficult achievements for music videos are to create a unified world, perfectly parallel a song visually, pioneer new and innovative imagery, and fully motivate every directorial decision towards a singular vision. Gosh does all of this and then some.
I watched that video and felt like I had been introduced to a cinematic universe as nuanced and detailed as any sci-fi novel or film trilogy. For me, that video immediately raised the bar for what is possible within a music video and reignited my desire to tell narrative stories through the music video medium.
Unlock full credits and more with a Source + shots membership.
What other directors/artists do you look to for inspiration?
This new generation of CG artists like Beeple have been doing wonders for my inspiration. I remember as a kid thinking about how cool life would be once whatever you could picture in your brain could be put onto a screen. Now that any 13 year old with an average computer can download Blender and make an entire world, we are almost there. I follow dozens of 3D artists that are churning out innovative, powerful, and enticing images online. Gone are the days of venturing to an art gallery as your sole source of provocative imagery.
The democratizing of art via the internet and the digital paintbrush has opened the door to a flood of new thinkers and creators. As much as I hate social media algorithms, I do enjoy finding a conceptual video on Instagram then going down a rabbit hole of thought-provoking images and videos.
What are you listening to at the moment?
Flying Lotus has a 22 track epic called Yasuke that is fascinating, Sufjan Stevens and Angelo De Augustine released a handful of piecemealed singles I adore, Glass Animals hasn't left my playlist all year, and the new music by The Marias has been stuck in my head for weeks. Keep your ears open for new music from Sub Urban, one of my closest collaborators, because he has some very unique songs in the works that I can't wait to add to all my Spotify playlists.
What's your favourite bit of tech, whether for professional or personal use?
I'm a bit of a lens fanatic. An ungodly amount of my free time involves looking at lens tests, vintage lens sales, and lens forums. Recently, as cinema cameras are getting bigger sensors, I found a really fun little hack: You can use a special focal reducer to make vintage medium format lenses replicate the scope of IMAX on a full-frame cinema camera. I spent most of 2020 building a mint condition set of Mamiya medium format lenses to use on the Alexa LF, and I'm in love with the result. I don't use this combination in all my work, but if you noticed the video for Sub Urban - Cirque, or the video for twenty one pilots - Saturday feeling a little larger and closer than a normal video, this is a big part of it.
Unlock full credits and more with a Source + shots membership.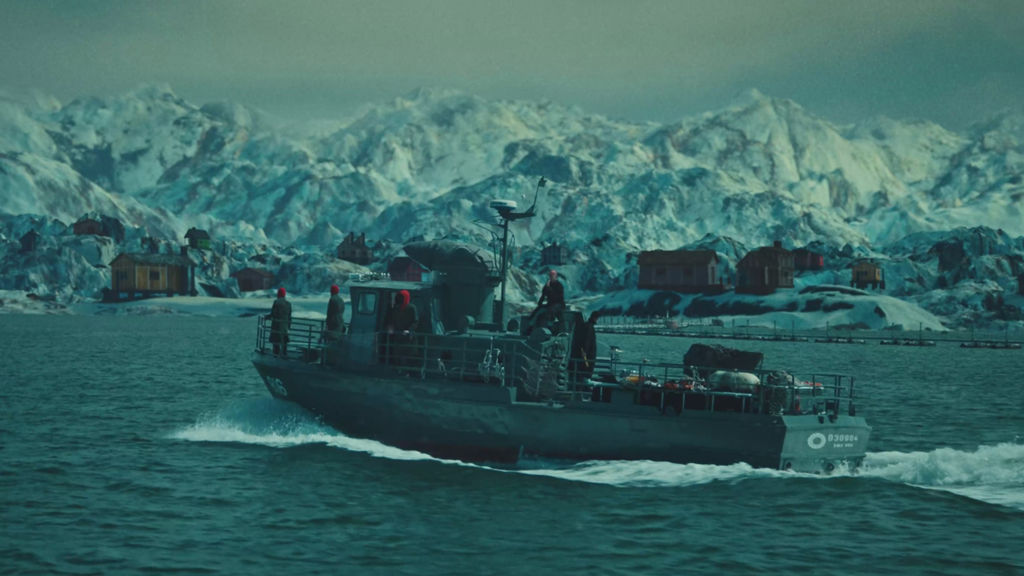 What artist(s) would you most like to work with and why?
I would do almost anything to direct a video for Radiohead (or any Thom Yorke project). A lot of people have an artist that "changed their life," and I don't know what I would be doing with my life right now if I never found Radiohead.
I stumbled upon Hail to the Thief when I was 12 years old on a friend's iPod at a church camp, then listened to it on loop the entire night. That crystallized moment ignited a deep dive into new musicians, music videos, and even my favourite directors.
I was lucky enough to direct for Ed O'Brien of Radiohead on his video for 'Brazil', but that taste only made me want more. There are a few dozen other artists that I would love to work with, but none of them even touch the warm, fuzzy feelings that I have for Radiohead.
How do you feel the promo industry has changed since you started in it?
I started directing music videos when most people still viewed this as a dead industry that would never fully recover from the collapse of MTV, and it has been an industry-wide roller coaster since then. In the last 8 years, the biggest change was watching Youtube go from a niche blogger fad to a social pillar of society with a stable cash flow. Once labels knew what to do with videos and how to make back their money, promos have once again become a necessity for every song and album rollout. Budgets are rising, the volume of videos is growing, views keep going up, and the possibility for a music video to launch a musician's career has returned. It certainly feels like we have gone from the golden age, through the dark ages, and have hit the renaissance period.
On the flip side, because videos now make money, it has become much more difficult to just "go out and shoot". A new barrage of product placement, DMCA restrictions, censorship, and requirements for every video to be able to succeed in all types of social media has definitely created some speed bumps in the creative process.
Unlock full credits and more with a Source + shots membership.
Show full credits
Hide full credits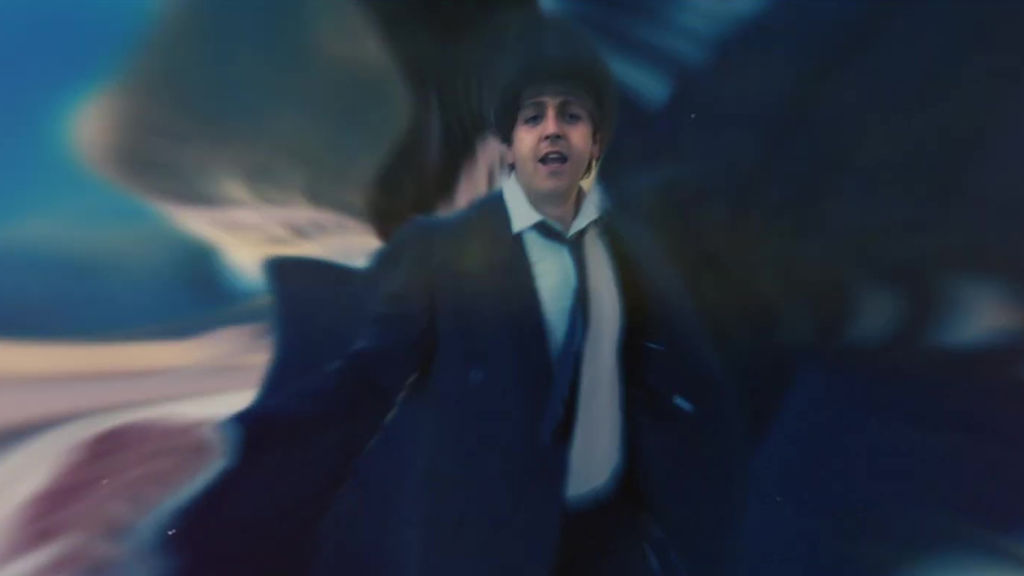 Where do you see the music video industry being in five years' time?
In my opinion, mediums like TikTok are the best and worst thing to ever happen to music videos and very much paint a picture of how things will shift over the next few years. Suddenly, new artists are emerging out of the woodwork, this generation has a reignited obsession with camera trickery / clever effects, and there is yet another outlet for music videos to profit and thrive. Bella Poarch represents the good side of this coin: a brand new artist got to make a massive and risky music video because TikTok was a safety net and a proven metric.
The negative side is that song/video lengths are getting shorter, vertical aspect ratio options are required for every shot, and shortening attention spans cause amazing projects to be ignored as soon as they leave the trending list. In five years, I imagine the average video length will be closer to two minutes, tons of concepts will revolve around having 30 second cutdowns, we will see a lot of brand new artists with good budgets, and widescreen videos will become much rarer.
I also see tons of videos trying to implement DIY camera tricks so that thousands of others will try to replicate it on TikTok. I don't mind this as much because it honestly does challenge me as a director to try new and unexpected techniques that will resonate with the audience.
Tell us one thing about yourself that most people won't know…
I was born the son of a youth pastor in a very conservative family. Growing up, I wasn't allowed to listen to any type of explicit music or watch any risque television (MTV). I remember the fights my brother and I would have with my parents about wanting to listen to the local rock radio station, or situations like sneaking home a Linkin Park CD from our cousin and hoping our parents wouldn't take it away.
A lot of other directors got into the industry because music videos were ingrained into their childhood. For me, I think I was partially drawn to this industry because it was a brand new world I got to dive into as I built my own set of beliefs and ideas outside of the ones that were forced down my throat growing up.