News
Pepsi invites fans to score with Pogba
Pepsi partners with Pizza Hut and KFC and footballer and superstar Paul Pogba for latest global campaign.
It's a combo move, and Pogba is looking for you!
Pepsi is teaming up with Pizza Hut and KFC to bring even more fun to the final days of the UEFA championship. With the release of Score with Pogba, an augmented reality game created with Pizza Hut and starring professional superstar footballer Paul Pogba, players control the Pogba 3D Avatar dribbling the ball, weaving left and right, and sliding under obstacles with the goal of going the distance.
The AR game, an updated take on a classic runner game, is the latest example of PepsiCo's success bringing global brands together with its roster of pro athletes and stars to create unparalleled experiences for fans.
"At every turn, we try to make the Pizza Hut experience as customer-centric as possible and our AR game with Pepsi, which puts fans in the player's shoes, is an extension of that commitment," said Courtney Vogel, Chief Transformation Officer Pizza Hut International. "Through our beverage partnership with PepsiCo, we're able to access the incredible talents of Paul Pogba to deliver fun content for fans of the most popular sport in the world."
Score with Pogba lets you become the coach of one of the world's most popular footballers through product-placed QR codes on social media platforms, branded products and points of sale, consumers in more than 20 countries can scan the code via their mobile devices or go to scorewithpogba.com to play the game. The farther your Pogba 3D Avatar runs and the more Pizza Hut pizzas and Pepsi you collect, the higher your score. Each score lands the player a place on the leaderboard with potential bragging rights and the option to create and share a custom player card of game stats on social.
While Pepsi has a longstanding relationship with Pogba, this is the first effort that puts him in a standalone video game where he is the star.

Unlock full credits and more with a Source + shots membership.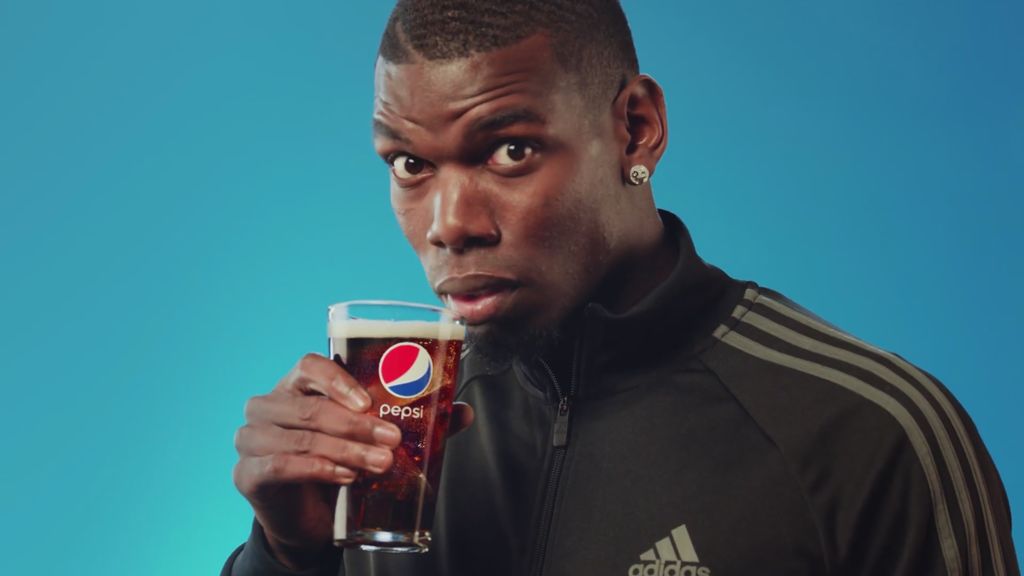 Rube Goldberg-inspired machine takes you on a mouthwatering ride
Pepsi and its creative collaborators are serving up a deliciously cinematic and high-tech experience with the unveiling of a Rube Goldberg-inspired machine that serves up KFC's famous fried chicken with ice-cold Pepsi.
The first-of-its-kind machine was fabricated and filmed in New York City with Paul Pogba's soccer ball setting things in motion. This exclusive machine can only be seen via fast-action video on digital and social, echoing the ways micro moments throughout the UEFA championships ladder up to a grand moment.
"Wherever sports, gaming and entertainment intersect, you will find Pepsi. We love to unite brands and create culturally-relevant campaigns that give people a cause for celebration," said Alexandre Chiavegatti, Sr. Marketing Director, PepsiCo. "
PepsiCo developed ideas for KFC and Pizza Hut based on territories that both Yum! brands have tapped into in the past. The Rube Goldberg-inspired machine highlights the incredible combination of KFC and Pepsi coming together in a playful environment, and for Pizza Hut, Pepsi tapped into the fun of AR gaming that keeps fans engaged during the perfect pizza night with family."
For the campaign, Pepsi tapped creative production partner Tool of North America to create and produce Score with Pogba. The Rube Goldberg-inspired machine and content were built by Sky Pie studio.