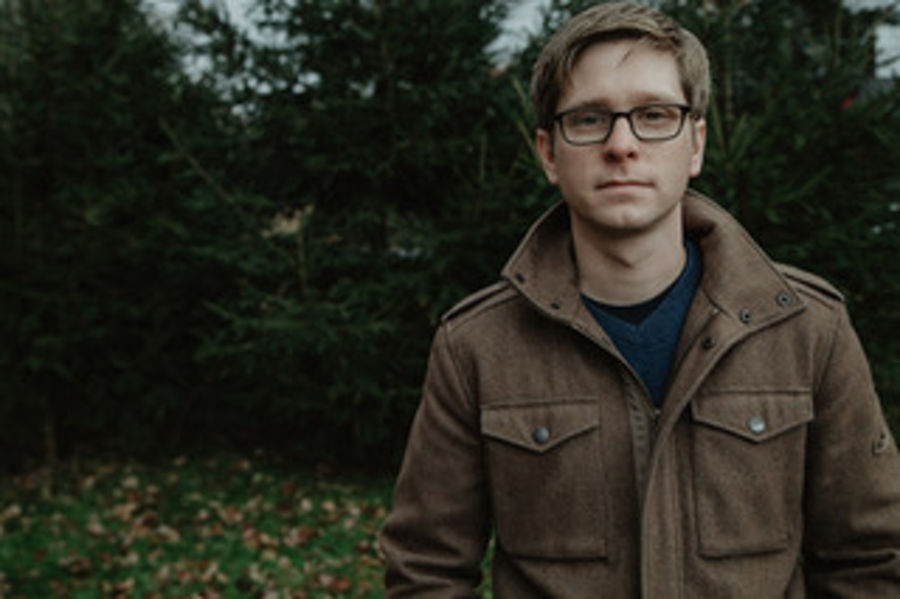 Inspiration
Peer Review: Jon Notar
Groove Guild composer Jon Notar tells us how The Shape Of Water shapes his tastes, how you should always make the most of the recording equipment you have, and that satisfaction comes from creating something new, every day.
Who are three contemporaries that you admire, and why?
On the film side of things, I'm a big fan of Alexandre Desplat and his work on the Wes Anderson films, among other things like The Shape Of Water or Midnight Sky. I think the tone he sets with his string arrangements are wonderful and the quirkiness of his Wes Anderson work is the best. He also writes wonderfully memorable themes.
Olafur Arnalds is another that I admire. His recent albums have been fantastic. His use of simple piano and stripped down orchestral arrangements make you feel like you're looking at a fjord in his native Iceland. His records are stark and minimal and modern sounding. Wonderful recordings too.
[Tycho is] a really strong melody writer.
I'm also a big fan of Tycho. I think his combination of clean electric guitar, synthesis, and a mix of live drums and electronic drums are just so pleasant. The productions always work really nicely and are something I can listen to all day long. He's also a really strong melody writer.
Above: Alexandre Desplat's wonderful theme from The Shape Of Water.
Which pieces of work best embody excellence in your profession?
Three albums that have stuck with me and wowed me in the last few years are Two Hands by Big Thief, Punisher by Phoebe Bridgers and Compro by Skee Mask.
Two Hands is raw and honest in a way that I haven't heard on a recording in a long time. It was all recorded live at Sonic Ranch in Texas and they just crush on that record. Adrianne Lenker the singer is one of my favorite modern songwriters.
I enjoy the process of creating something new, every day.
Punisher is another record with fantastic songwriting and is brilliantly produced by Ethan Gruska. Ethan's own song (as an artist) The Valley is one of my absolute favorites.
Lastly, I would also mention Compro by Skee Mask which is an incredible ambient, soundscape, electronic masterpiece. Very original sound design, great use of programmed drums, and tons of elements that make you go "what was that!?"
Above: Ethan Gruska performing The Valley.
What do you like most about the work that you do?
I enjoy the process of creating something new, every day.
I also love watching how music brings a piece of film to life and helps the audience feel it and relate to it emotionally.
What is the process for becoming a composer for advertising?
The process might be different for everyone, but for me, I was a jazz musician and composer first, then transitioned to the recording studio, where I learned to engineer sessions and manage a studio, and then later learned how to apply those skills to writing for picture.
Using the right instrument can be the difference between getting the emotion right or not.
I think having a solid foundation in recording engineering and mixing is essential, as well as being a multi-instrumentalist.
What is one thing all composers need?
Composers need lots and lots of instrument options. Sometimes using the right instrument can be the difference between getting the emotion right or not.
Also lots and lots of recording equipment - it's endless. But you should always learn to make the most of what you have.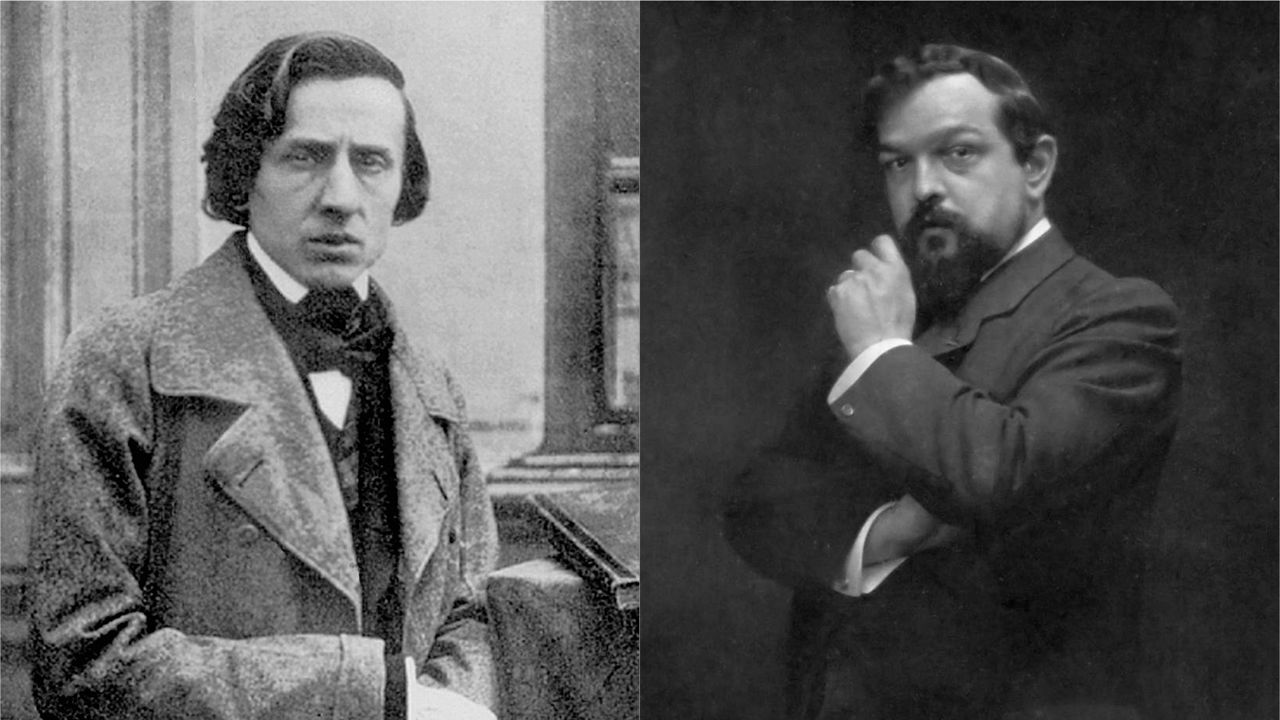 Above: Chopin and Debussy. Two of the best.
Who was the greatest composer of all time?
If I was forced to choose I would either say Chopin or Debussy.
Did you have a mentor? Who was it?
I've had a number of mentors over the years in the different phases of my career. My friend Marcos Tovar (recording engineer for Rhianna) taught me the benefit of working fast with software. Jamie Siegel, another friend and amazing recording engineer (Lauren Hill, Sting) has always been a great influence on me.
And, of course, my fellow Groove Guilders Paul Riggio and Al Risi, who have taught me everything I know about the world of advertising.
Who is the next composer to watch out for?
Me! Watch out!