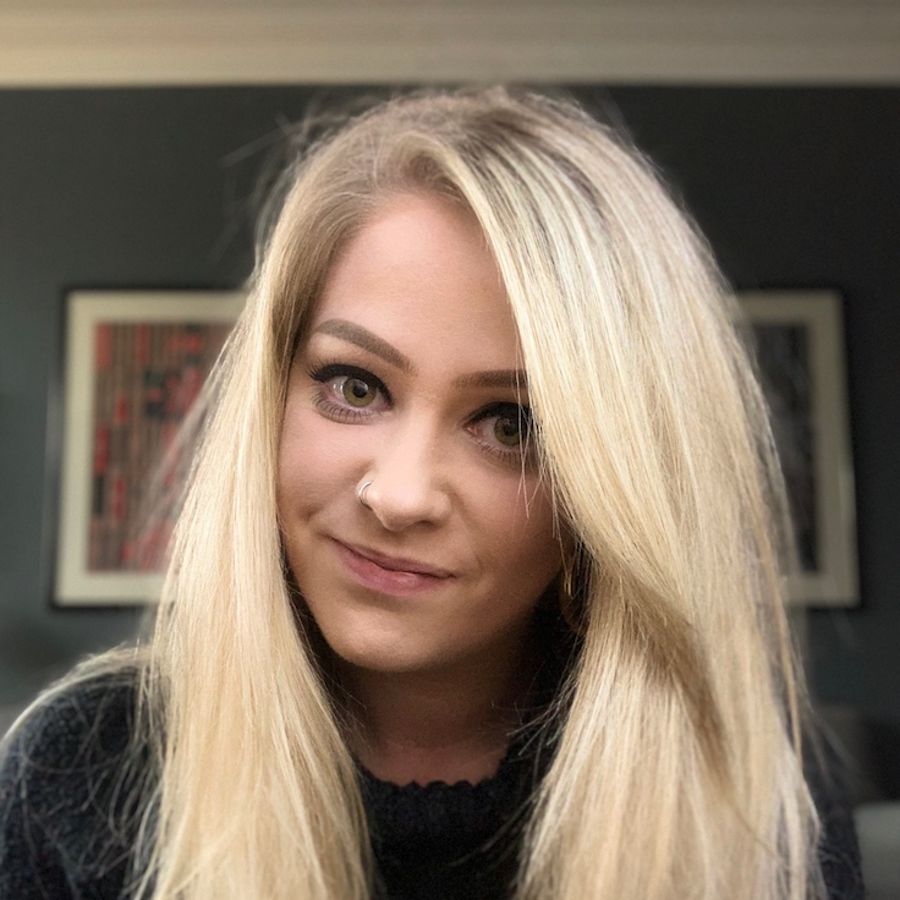 Inspiration
On My Radar: Flaura Atkinson
Flaura Atkinson, Editor at Stitch London, gives us some horror film recommendations, and feels happy watching Hairspray! as she reveals what's on her creative radar.
What's the most creative advertising idea you've seen recently?
Bodyform/Libresse #wombstories, directed by Nisha Ganatra. An amazing piece of work that celebrates women and their differences, that shows the complexities around women's bodies, their emotions and their health. I also love that it was directed by a woman, edited by a woman and had an all-women team of animators.

Unlock full credits and more with a Source membership.
Show full credits
Hide full credits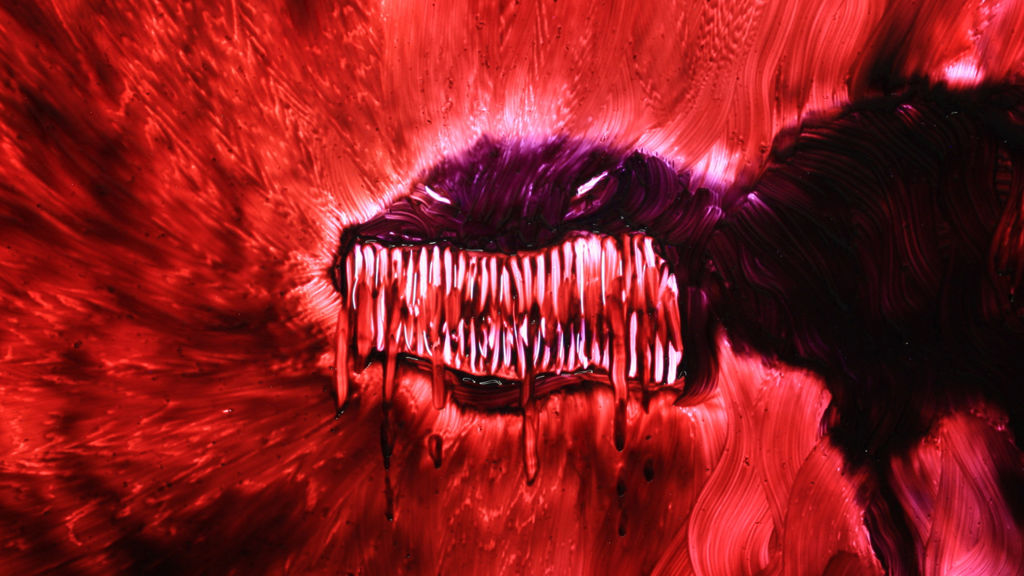 What website(s) do you use most regularly?
Buzzfeed. It has the perfect balance of light and shade for me. It has excellent coverage on important global topics and then it will also do a feature on a chameleon that paints watercolour masterpieces on miniature canvases. I appreciate both.
What's the most recent piece of tech that you've bought?
I am not someone who always has to have the latest tech. I'm not a big fan of change and tend to hang on to things until they're slow and old and on their last legs! Boringly, the most recent thing I've bought was a new Wacom pen. I needed a new one after I threw my previous one across the room and broke it in a fit of rage. Joke. Kind of.

What product could you not live without?
My phone. Sad but true.
What's the best film you've seen over the last year?
Parasite is one of the best films I've seen in the last year. And it was edited on Final Cut 7, which is amazing, I can't believe it still works! I'm a big horror fan so I think Relic and Host need a mention too. I'm also very excited to see director Prano Bailey-Bond's film, Censor, this year.
What film do you think everyone should have seen?

Everyone should see Hairspray, the 2007 version. I won't hear a bad word said about it. I'm not a fan of a musical normally, but this film is pure joy, and we all need some joy right now. But the film I would love for everyone to see (shameless plug coming up) is How To Stop A Recurring Dream. This film, directed by Ed Morris, is the first feature film that I have edited, and it's being released into the world on March 9 this year, via Apple TV (the iTunes pre-order is available now) and Amazon Prime, among other streaming platforms. A huge amount of work went into this film and I really hope people enjoy it.
What's your preferred social media platform?
Instagram. I love seeing how people present themselves in one image. I also think it's interesting how people promote their work in such a limited timeframe. Instagram has a very wide reach and it has exposed me to many amazing people, especially in the last year. The page @editgirlsinsta, created by Kim French, has been great in showcasing lots of amazing female editors, many of whom I now follow. I think it does bring people together to support each other.
What's your favourite TV show?
In the last year my three standouts are I May Destroy You, which was incredible, Des - David Tennant's performance was chilling - and I really enjoyed The Queen's Gambit. Schitt's Creek [below] will always have a special place in my heart too.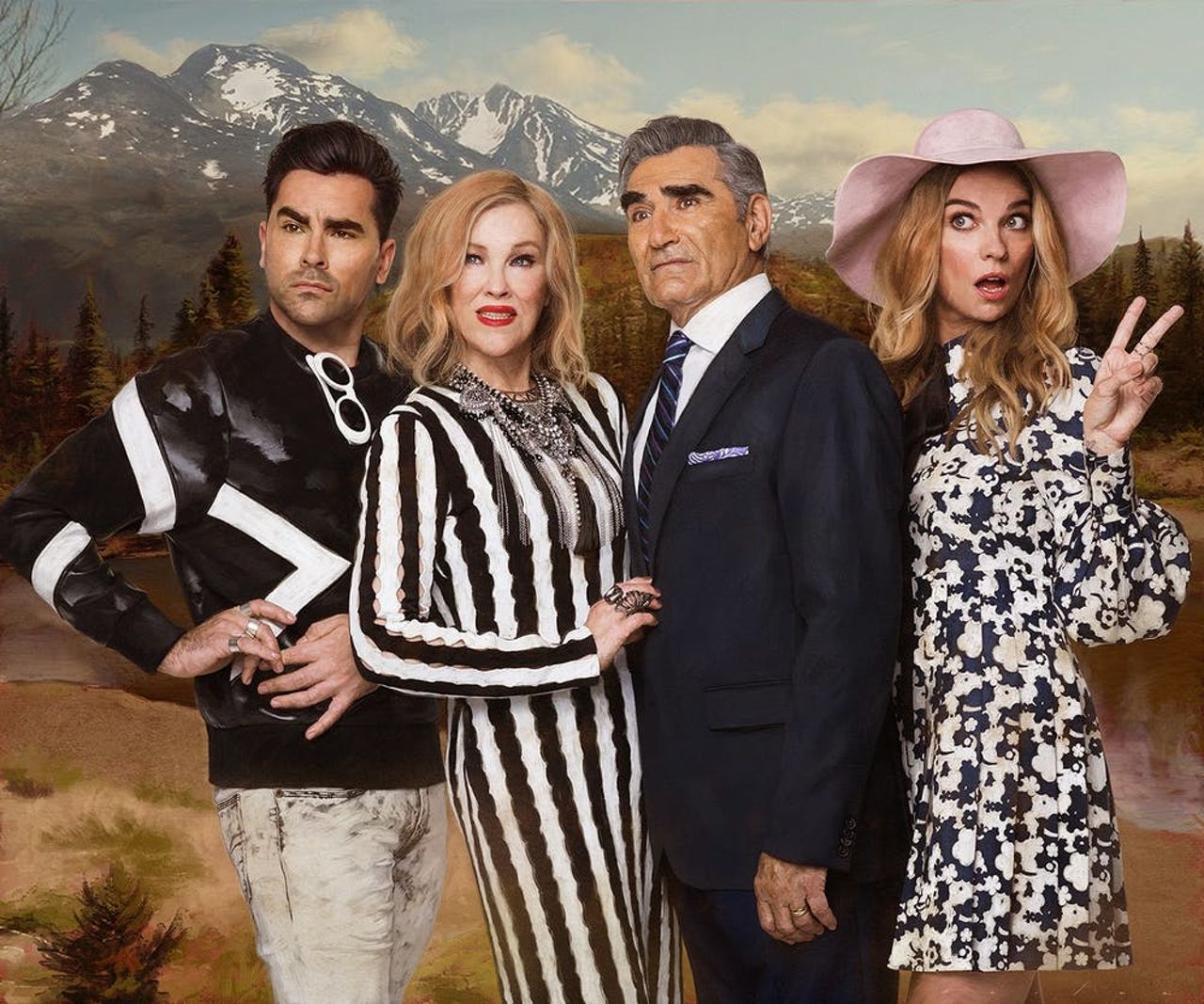 What's your favourite podcast?
I love podcasts, and I listen to lots. Some of my current favourites are True Crime Obsessed, Sword & Scale and All Killa No Filla (can you see a theme here!) I also like How to Fail and The Joe Rogan Experience podcast has had some incredible episodes; the Tom Delonge alien episode is an absolute must listen!
What show/exhibition has most inspired you recently?
Well, because of Covid and the various lockdowns, I haven't physically been to any exhibitions in a long time! The last real-life exhibition I really enjoyed was The Disasters of Everyday Life, by Jake & Dinos Chapman, at the Blain I Southern Gallery in 2017. I was lucky enough to edit a project for Jake Chapman not too long after that and it was very surreal working with someone who I admired so much and who I'd done an extensively researched art project on at school!
But recently I've found anyone who's still been artistically creative during this stressful year incredibly inspiring. I've discovered so many new artists in the last few months, I love the strange and poignant ceramic artwork of Anastassia Zamaraeva (@a_zama_ceramics), I think Laura Callaghan (@lauracallaghanillustration) is an amazing illustrator and Ann Chang (@_she_pokes) is so creative, and I love following her progress on Instagram.
What's the most significant change you've witnessed in the industry since you started working in it?
More women in the room, more BAME presence, portrayal and influence. There's still a long way to go but more discussions are happening and more action is being taken, slowly but surely.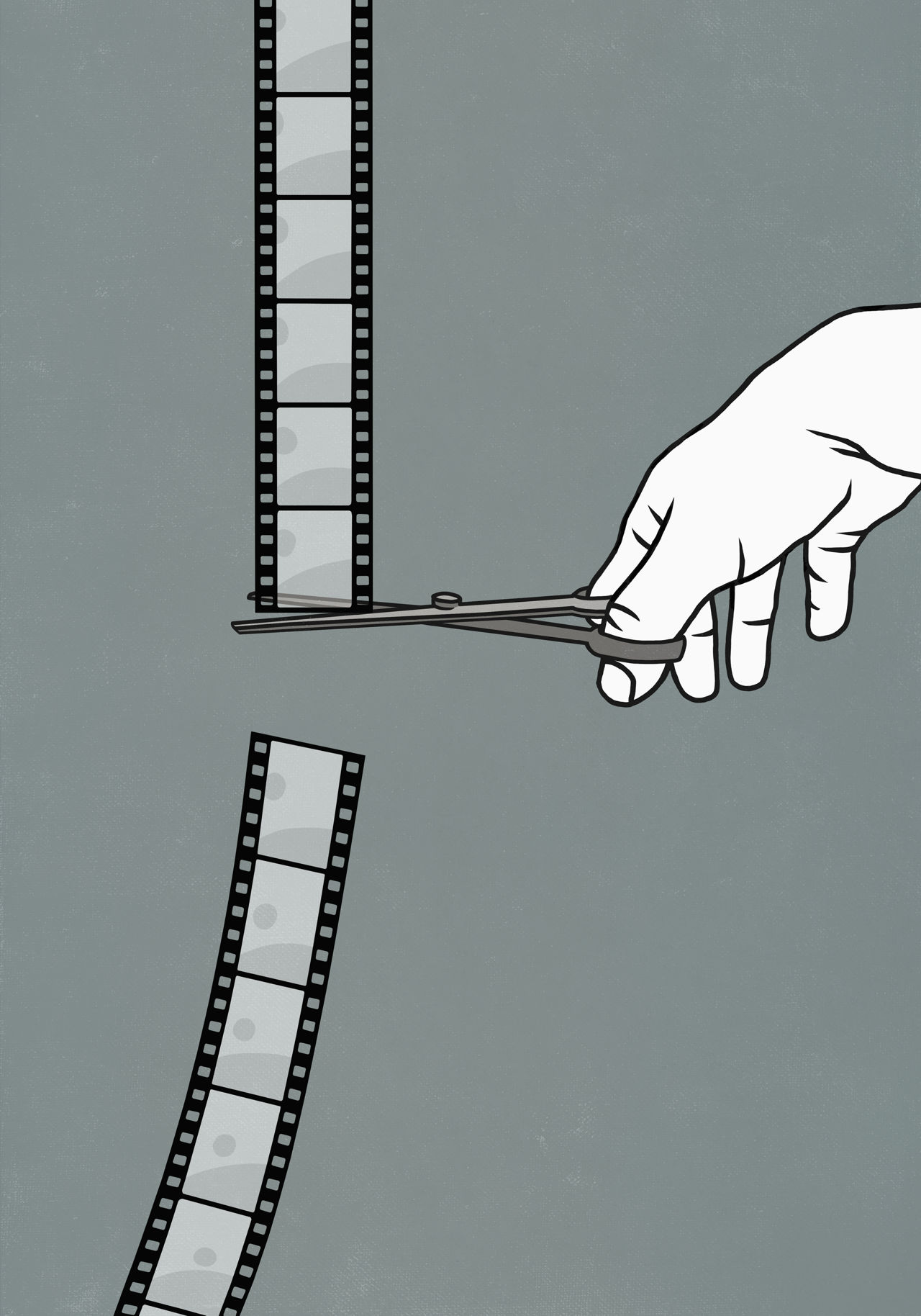 If there was one thing you could change about the advertising industry, what would it be?
I would love for editing to be more appreciated as a craft, and for editors to be more appreciated as an important part of the team. Editing is a crucial part of the filmmaking process and it is a hugely creative part of that process, yet editors are often taken advantage of in terms of budgets and sometimes missed off of credits lists and promotional articles.
Who or what has most influenced your career?
There are two people who've been personally very important to me and my career. Jake Mavity, now a successful director at Friend, was an editor at Peepshow, the company where I first started in this industry as a runner. He trained me up to assist early on and threw me in at the deep end multiple times because he knew I could handle it. He gave me that drive to get on with it and make things happen.
Another important influence is Vid Price, an incredible editor at Trim. We worked together at Family Editing and he has been so important in terms of my growth as an editor. However busy he was, he always had time to watch my early promo edits and offer advice, advice that I still follow in my editing today. I'm very grateful to both Jake and Vid for everything they've taught me.
Tell us one thing about yourself that most people won't know.
I very, very rarely listen to music and find any kind of 'what music are you into?' smalltalk incredibly stressful.