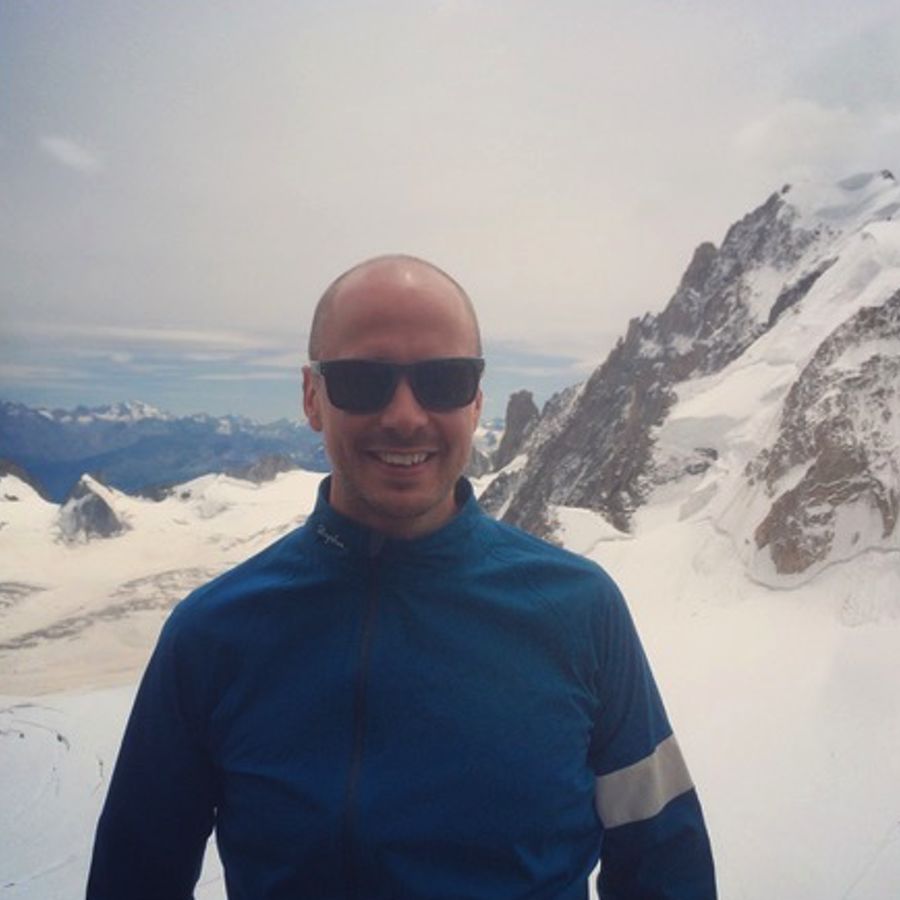 What the most creative advertising idea you've seen recently?
I was totally swept away with the Burberry Open Spaces film. I loved the effortlessly ethereal place it took me as a viewer. I thought the whole production was first class. The incredible camera and wire work, the clever choreography of the actors, Joe Guest's sublime edit, and Ryan Lott's celestial music score all culminated in a film that has truly deserved the awards it has picked up.
Unlock full credits and more with a Source + shots membership.
Show full credits
Hide full credits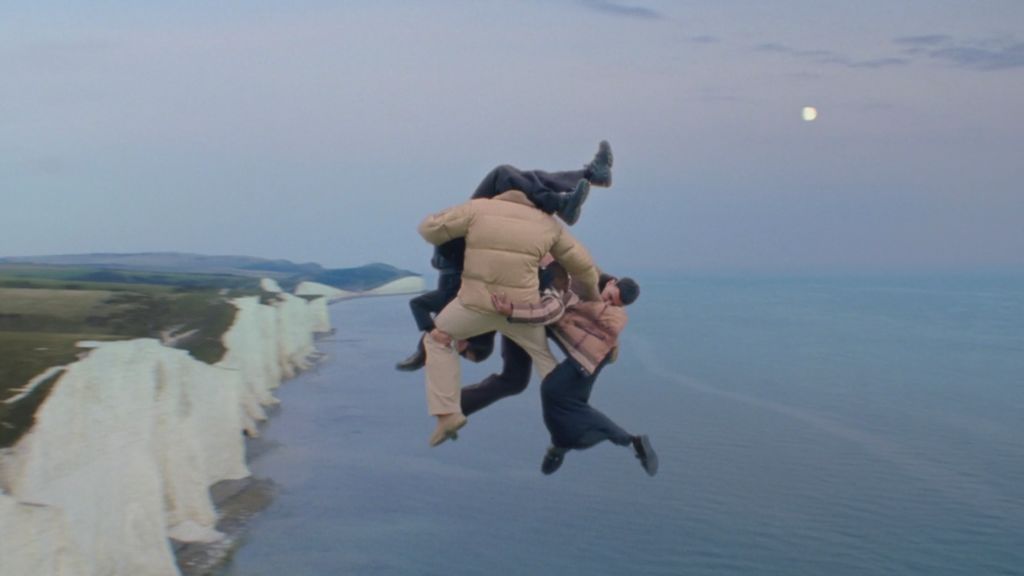 What website(s) do you use most regularly?
Being a keen cyclist, I have to admit I find myself spending an unhealthy amount of my free time perusing the latest and most beautifully expensive bikes on various 'bike porn' websites. Recently, however, I've been glued to Houzz. My wife and I have just finished decorating our house, and I decided that I would play interior designer, which actually meant; trawl Houzz for ideas and designs. And, obviously, I'm a big fan of shots! You guys and girls keep me updated on the latest work, and I love reading the interviews.
What's the most recent piece of tech that you've bought?
A new bike! I got hit by a car at the end of last year whilst out cycling and by some sort of miracle I managed to walk away from it. Don't recommend it, it hurts. My beautiful and trusty stead, however, wasn't as lucky and had to be sent to bicycle heaven. It's been nearly 10 months and I've still not got it yet, but that's the price you pay if you want a custom frame and the latest tech!
What product could you not live without?
Besides my bike, I would say my mobile. I generally don't like how reliant we all are on these things now, and I hardly actually use the phone as a phone, using it more for emails and apps etc. However, my three-year-old daughter has started calling me when she gets home from the childminder to tell me about her day and I definitely could not live without that now.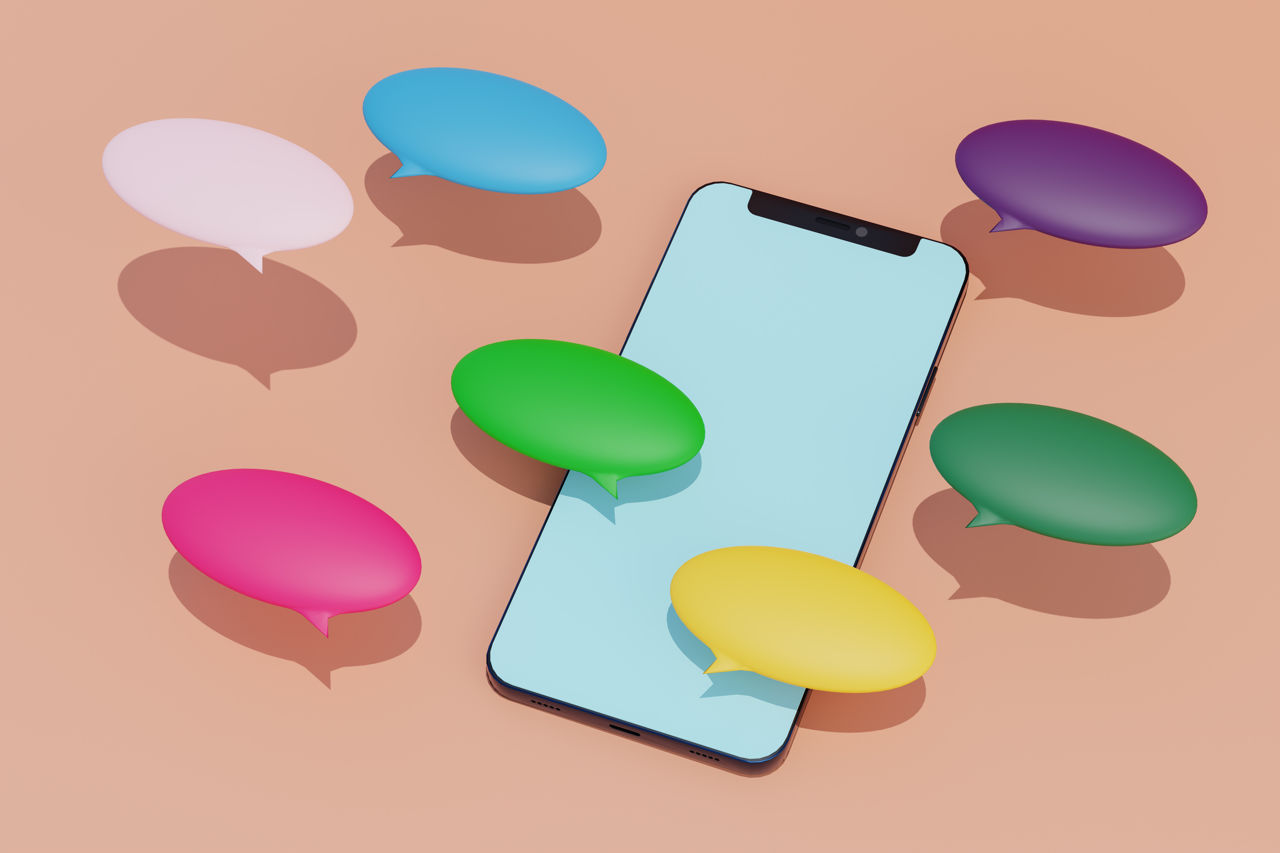 What's the best film you've seen over the last year?
Jane Campion's The Power of the Dog blew me away. I sat up and watched that one night whilst on the night shift with my newly born son. I was aware of the star-studded cast but apart from that I knew nothing of the film. What I proceeded to watch was not what I was expecting, the cliche of the western had been torn up. It was so calm and quiet, yet so physiologically dense and deafening as this sad story of repression and control slowly unfolded towards to the fatal end. Loved it.
What film do you think everyone should have seen?
When it comes to the craft of editing, definitely Whiplash, Memento or The English Patient, but a must-watch that is one of my favourite film is Le Grand Blue by Luc Besson. I think it's one of the most beautiful to come out of the cinema du look movement of the 1980s. It's stunning, funny and yet also haunting at times. The film, for me, is such wonderful escapism as you follow these free divers in their unnatural and at times abstract pursuit of the deep.
What's your preferred social media platform?
I'm not a huge social media fan to be honest. After the initial boom of Facebook etc I have become disengaged with most of it. Being a visual person I prefer Instagram for seeing what other industry folk are up to.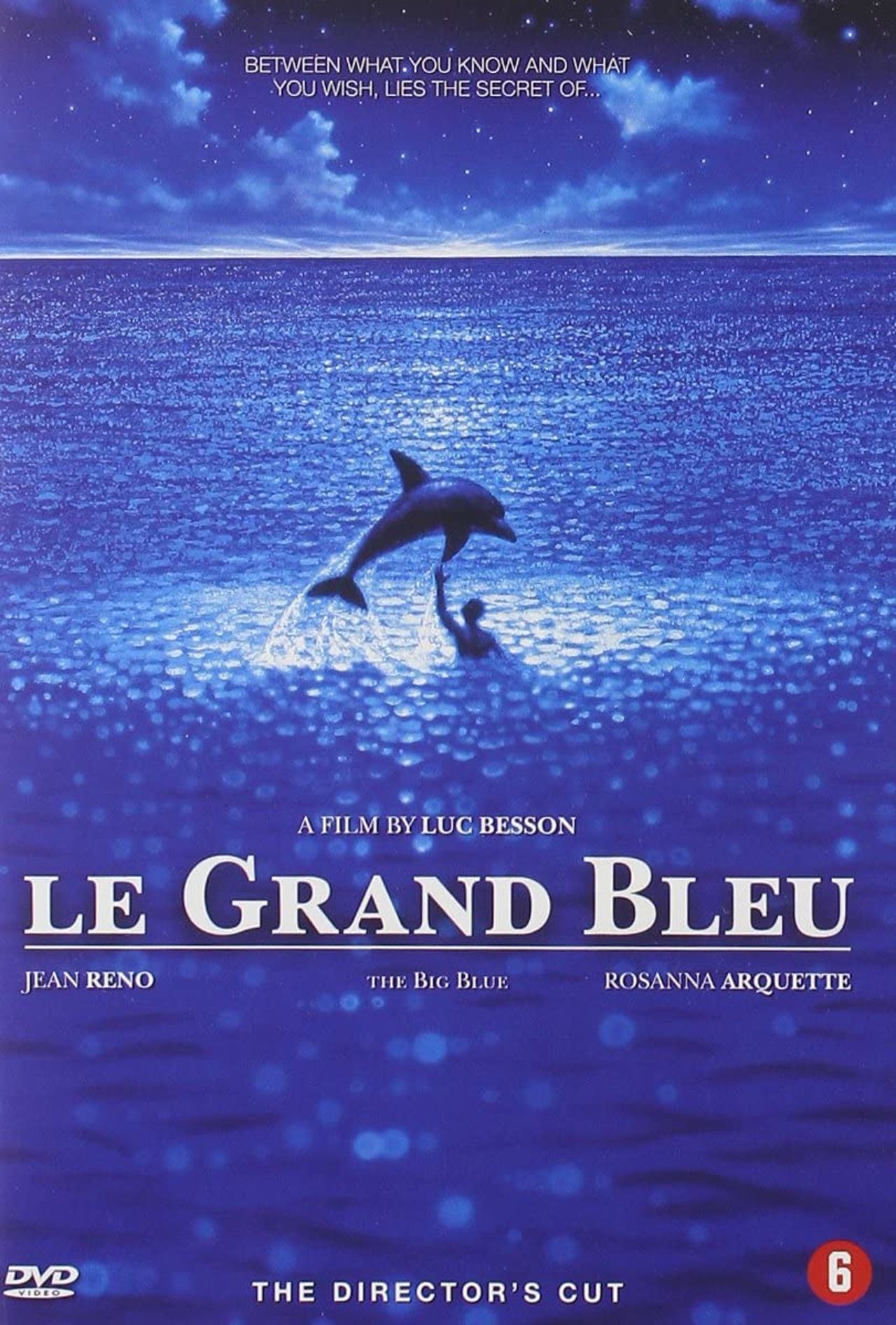 What's your favourite TV show?
This is very hard to answer as there is just so much great content out there now. In our household we categorise it all as 'Serious TV'; shows such as Peaky Blinders, Queen's Gambit, Euphoria and Dopesick, to name a few of my favourites. My 'Fun/Easy' favourites would have to be, Brooklyn 99, The Kominski Method, After Life and as for my preferred 'the wife is in bed' category, it would have to be Succession [below]. One of the best shows ever in my opinion. The brilliantly funny script, the unique unnerving edit style, the music and soundtrack, just utterly brilliant.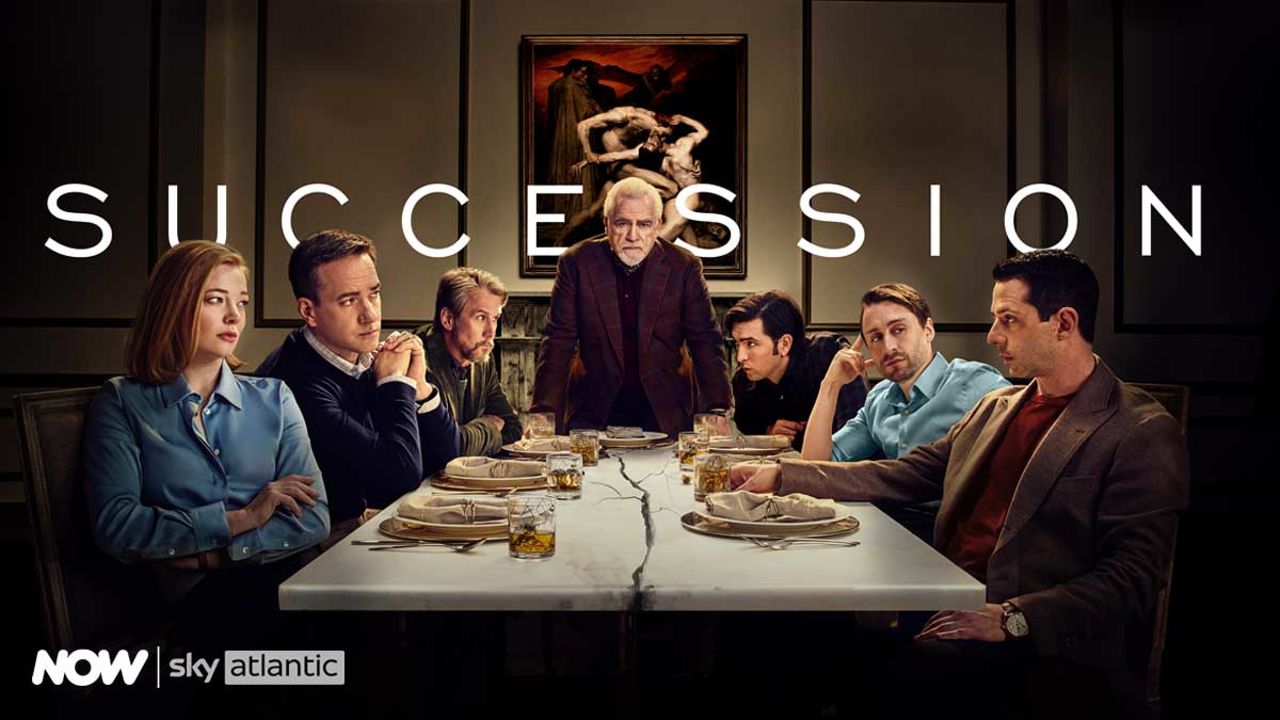 What's your favourite podcast?
WattsOccuring. It's a podcast by two professional cyclists from Team Ineos which started a few years ago during the Tour de France. It's just two mates talking about the race and chatting to other riders from other teams and generally messing about. It's so refreshing to get a glimpse behind the media caravan of professional sport and just hear from the riders. Big kids just doing simply what they love to do, which is ride their bikes.
What show/exhibition has most inspired you recently?
Having two kids under the age of three means, currently, I am short on free time! Just the very thought of being able to nip off to an exhibition is hilarious! My favourite painter is Francis Bacon; I studied him many many moons ago, when I was a fine art student, so I am looking at the current exhibition on at the RA with a wishful longing.
If you could only listen to one music artist from now on, who would it be?
This question is strangely mirroring life at the moment. The only music that I have been allowed to listen for over a year now is Dwayne Johnson's You're Welcome, from the Moana soundtrack. Now, I'm not brave or stupid enough to challenge this rule, which is set by the tiny dictator that is my daughter, but what I can say is that, with due respect to Dwayne 'The Rock' Johnson, if I were to pick one music artist to only listen too from now until the end of time, it certainly wouldn't be him. Having been forced to listen to this one Disney song on repeat for so long, I have learnt is that no one should ever have to do this. Variety is the spice of life as they say. So, in answer to your question, I am going to have to finally stand up for myself, put my foot down and say 'no'. No to listening to only one musical artist for ever more. Don't restrict your self. Listen to all of it. ALL OF IT!
If there was one thing you could change about the advertising industry, what would it be?
Overall, I would like change the expectation that you just work until you drop. The hours can be crazy in this industry and although I love putting the hours in and getting stuck into a project, it's important to get the right work/life balance. I'd love to see more realistic post schedules which give more time in the edit to really explore and play with the footage. Thats when the magic happens, when you are afforded the time to experiment and try out different ideas. It always confuses me why, after spending time shooting all that beautiful footage, the editor is given very little time before having to share a first edit. That little extra time in the edit suite will always be worthwhile and really enhance the final film.
Who or what has most influenced your career?
I have worked with a lot of wonderful people so far and I have always tried to learn from and incorporate elements which I admire and liked from people around me. One of the best things about my job is being able to work in a team. I love the fact I can learn and be influenced by all members of the team around me from runners and assists to other editors.
Tell us one thing about yourself that most people won't know.
I have a weird OCD thing about having clean hands. Ever since I was a little boy I have hated having dirty hands. As a kid I always had to have a bucket of water to rinse my hands off if I as at the beach. I can't eat food with my hands. I'll sit and eat pizzas, hamburgers and all 'finger food' with a knife and fork, much to my wife's amusement.