Inspiration
On Location... Tallinn
Aurimas Pukevičius, Executive Producer at Magic, guides us around great bars, amazing restaurants and the spectacular reinvention of this "post-Soviet seaside town".

What's the best thing about working in advertising in Tallinn?
Tallinn is a great mix of old and new. The medieval heart of the city is full of cutting-edge tech companies and start-ups, bringing together bright minds from across the globe. This flow of fresh ideas can clearly be felt in the advertising industry as well. Tallinn is also gaining popularity rapidly with foreign productions coming to enjoy the versatility of locations and professional crews.
And the worst thing?
It gets cold in the winter!
Above: The five star Regal Telegraaf hotel.
What advice would you give to a visitor?
Choose the time when to visit. Estonia has four distinctively different seasons, from snowy winters to sunny and warm summers, so make sure to check in advance what the country has to offer in this time of the year.
If you were booking a hotel in Tallinn, where would you stay?
My personal favourite is the five-star Regal Telegraaf hotel [above], a boutique hotel in a magnificent, imperial building with a modern private spa and a wonderful restaurant.
Where's the best place to eat in Tallinn?
Estonian restaurants were the first of the Baltic countries to receive Michelin stars so, for fine dining, try the awarded NOA Chef's Hall or 180 Degrees [below]. For casual dinner, PeetRuut in the Old Town, or Lore in the Noblessner yacht harbour are great experiences. Lunch is fresh, local and healthy at NOP and Ülo.
Above: The award-winning 180 Degrees restaurant.
And to have a drink?
Botaanik and Biblioteq only have a few tables, so you need to book in advance for the best cocktails in Tallinn. Taste a wide selection of craft beers at Põhjala Brewery or head out to Parrot Minibar and try to find the entrance to the secret level (hint: check the cloakroom).
What do you miss when you are out of the city?
Funny to say, but I miss the nature. Tallinn is a compact city on the coast of the Baltic Sea with forests, wetlands and great beaches only half an hour's drive from the city life. When arriving home from a large metropolis and you feel the fresh air and sound of the sea, you know that you're home.
Above: You can enjoy craft beers at the Põhjala Brewery.
What is the best Estonian ad you have seen in the last year?
Not entirely Estonian, but one I really want to share, is our latest work for Audi x The Gray Man (DC) collaboration. We were very lucky to film it in the amazing setting of the Linnahall in Tallinn, the location that the legendary Christopher Nolan fell in love with a few years ago when shooting Tenet here. Even though to place the cars inside we had bring them in through a small balcony with a massive crane, looking at it now proves that it was really worth the hassle.
Unlock full credits and more with a Source + shots membership.
Show full credits
Hide full credits
Who do you/would you love to work with in the industry?
This calls for a shoutout to the talented commercial directors Helen Takkin, Arun Tamm and Janar Aronija. They should be on everyone's shortlist for their next TVC production.
If Tallinn were a product or brand what would it be?
Tough one. I say Airpods; compact, neatly designed, you didn't know you needed them but now cannot imagine living without.
What's your favourite memory of Tallinn?
Not a specific memory per se, but perhaps the overall change of the city in the last few decades. The development and rapid evolution from a post-Soviet seaside town to a cutting-edge, European tech capital has been fascinating to witness. Let's see what the future holds for us.
What's Tallinn's favourite pastime?
Great food, romantic walks on the seashore and kite surfing!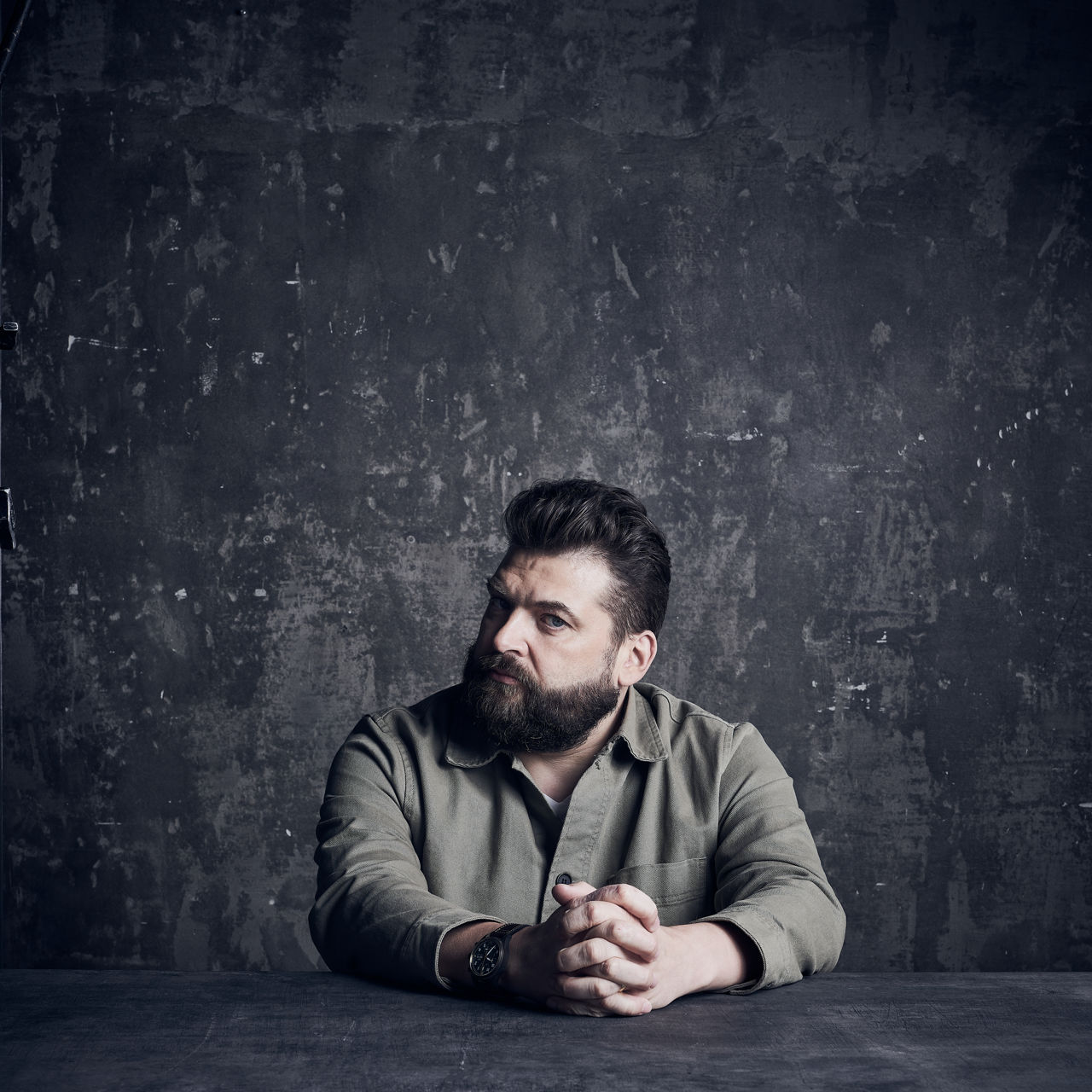 Above: Magic's Aurimas Pukevičius.
One table, four places: You and who?
If we can resurrect the dead, please bring me Freddy Mercury, Kurt Cobain and Amy Winehouse. If not, I would love to chat with the people responsible for the situation on the Eastern boarder of the EU for a moment.
What's your one-line life philosophy?
Everything happens for a reason.