News
O.M.G it's a new ROXY campaign
The new spot subverts the phrase "Oh my God" to the female-empowered "Oh my Goddess".
As the second installation of Welcome to the New Cute, ROXY launches O.M.G, a film centred around the familiar and simple exclamation, "Oh my God".
Throughout the spot, these three words are repeated exclusively alongside a compilation of awe-inspiring, sometimes scary, but always beautiful moments within the life of a ROXY athlete.
But OMG ends with a twist: one final transformation from "Oh my God" to "Oh my Goddess."
While ROXY's previous campaign redefined the word "cute" by showing all the things cute can really be, Oh my Goddess is continuing the trend by reclaiming the titular phrase. The film demonstrates how much reverence, anticipation, and empathy can be expressed through three simple words.
Unlock full credits and more with a Source + shots membership.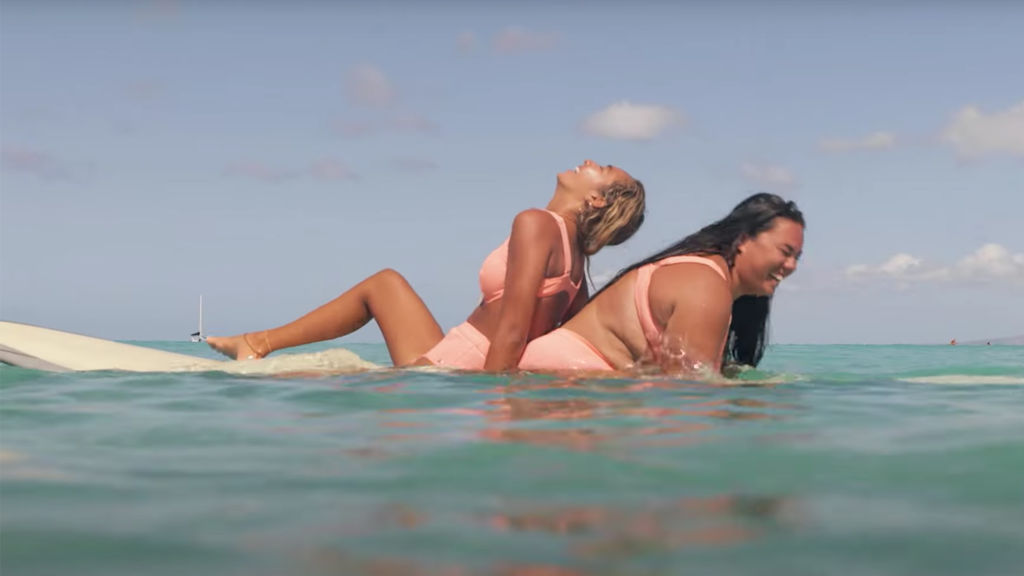 The campaign is just as multifaceted as its many exclamations. Composed of one central long-form film, short films centred on individual athletes' personal experiences, social posts exploring various definitions of "OMG", and a TikTok film starring many of the incredible athletes in ROXY's roster.
The premise of the spot, though simple, packs a punch. Down massive mountainsides, through expansive deep blue waves, and into freezing ice baths, viewers immediately internalize the same beauty, pain, and triumph of the athletes as if they were there, surfing alongside and yelling "Oh my God!"
Which might be the only appropriate response to ROXY's world-class athletes accomplishing the seemingly impossible, like when two-times Longboard World Champion Kelia Moniz effortlessly rides waves while pregnant, or when Olympic Gold Medalist Chloe Kim crushes her competition at only 21 years old.
By landing on the unforgettable line "Oh my Goddess", the campaign playfully yet assuredly encapsulates ROXY's spirit. The statement is intentionally strong and succinct, functioning as a celebration of the excellence demonstrated by ROXY's all-female athletes, even when they wipe out and break bones.
With the film's end line, "Oh my Goddess" represents all the glorious things women achieve. From the devastating falls and injuries to the record-breaking twists and tricks, ROXY's latest campaign uplifts and honors the athletes to the utmost degree.
This campaign marks the second collaboration between ROXY and creative agency FRED & FARID Los Angeles.