News
Olivia Rose directs latest Lola Young promo for Woman
Olivia Rose has teamed up with Island Records' UK artist on the rise, Lola Young for her music video Woman.
Award winning director and photographer Olivia Rose has teamed up with Island Records' UK artist on the rise, Lola Young for her music video Woman.
Women is a stunning and emotive piece produced by Caviar which features the artist herself alongside a brave and diverse collection of beautiful women laid bare as they boldly reclaim the female form.
Woman is Lola's ode to women everywhere, a song about female empowerment but also the struggles and hardships women face because of their gender and how society judges them based on entrenched stereotypical roles.
"I wanted to make this video because I believe women are all undeniably strong, sexy, free, brave, vulnerable, raw and powerful" – Lola explains – "And that we do not have to hide away. We do not have to remain unseen, our bodies should never be sexualised or a taboo conversation, or only seen through the male gaze. We have the ability to normalise our bodies being on show, and accept them for their differences, as It's important to remember those differences are currently often shamed. I pushed for the women in the video being fully nude and the energy on set because of that was insane. I have never felt more empowered in my life. Nipples, bums, rolls, stretch marks, cellulite, all of these things are beautiful along with the 'perfect' body. This is my personal experience of being a woman, hopefully other women will have their own take on what it means to them."
Unlock full credits and more with a Source membership.
Show full credits
Hide full credits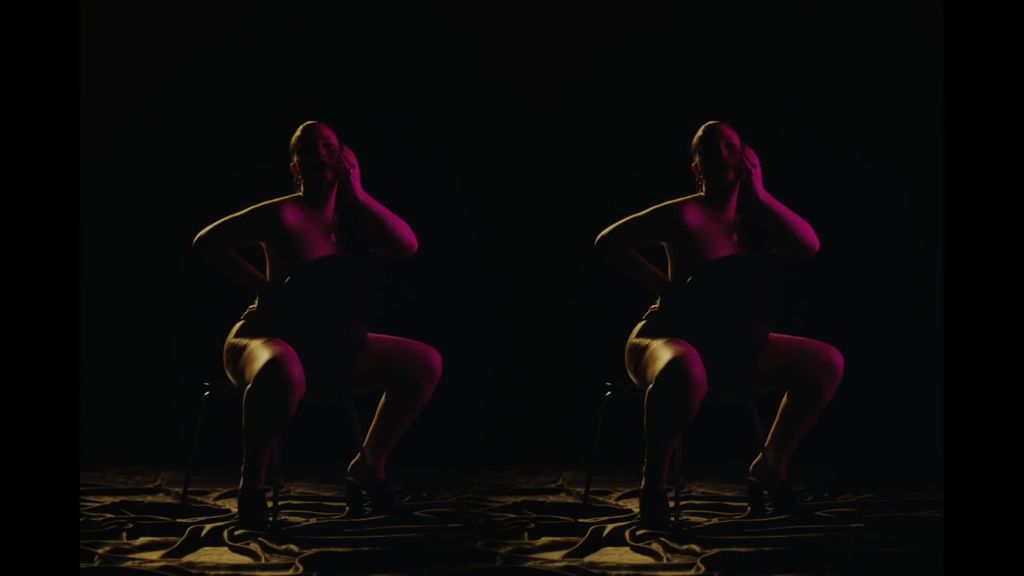 Olivia adds: "When I saw Lola's artwork, full of renaissance paintings of nude women with their nipples censored, I knew we were an artist/director match made in heaven. What she was questioning, in her brave and pioneering way, was the audacity that we can see female bodies in some contexts and it is 'allowed' In many others, we are censored, not allowed to 'free the nipple' even when we are literally feeding the next generation.
We wanted to do our part to change that narrative. Woman is hands down the most empowering project I've worked on in film, our day on set was so electric with girl power - a testament to the brave and beautiful cast members, who were so engaged with the concept that we literally all stood by the monitor together, cheering each other on in our moment of self-love and vanity. Who said woman can't be nude AND feel sensual, sexy and fun all at the same time? Why do we feel the need to censor this sort of visual? Those were the questions Lola and I were trying to ask with this video."
Shot during lockdown in London at East End Studios, with acclaimed cinematographer Ula Pontikos (Film Stars Don't Die In Liverpool / Russian Doll) at the helm alongside an incredible female led team furthermore emphasizes the power of this piece when women come together, this time to celebrate the female body up close and personal in all its natural glory.