News
New Alfie Templeman promo Everybodys Gonna' Love Somebody
CMN PPL FLMS produces new Alfie Templeman Everybodys Gonna' Love Somebody promo directed by Thomas Davis.
A space odyssey, a lost love and a very catchy track.
A great performance led piece involving live action storytelling and puppet character development by Hugh Purves puppets.
A quarry in Suffolk translates into an alter planetary location aided by VFX and leaves you questioning where you are and feeling upbeat. Davis was at the forefront of developing this story and designing the scene, a great credit to Davis' developing style. This new work from Davis adds to his already existing multiple work for Alfie Templeman, Noisy, Beabadoobee and EasyLife.
Thomas Davis: "I'm always hyped to work with Alfie. His sound and overall aesthetic is always on point and I was and still am a huge fan of the lad. The young superstar always writes an absolute banger of a track. It's nice to be trusted with an out of the box concept, especially when the artist is keen to jump on board and really get involved with my vision.
Unlock full credits and more with a Source + shots membership.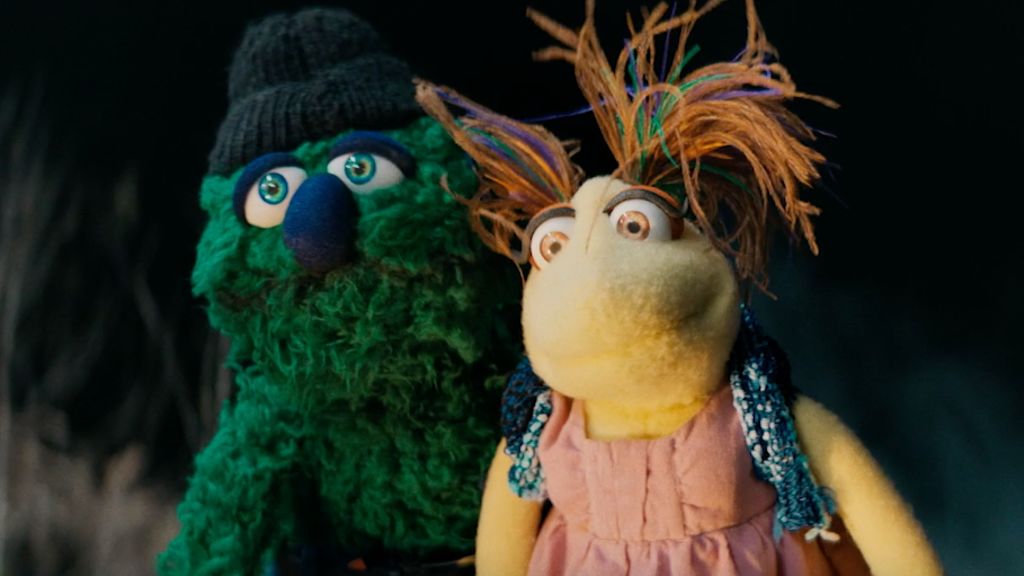 I just wanted to really push the boundaries on the creative for this one. After going around, we kind of had the concept from the get go, which always was based around the aesthetic of Back To The Future meets E.T., but then I went back to the drawing board and then the puppets got added into the mix, and that's where it got exciting.
I really wanted to take the viewer on a real cinematic, storytelling experience. Having them engage with the two on screen, seeing them bond as their friendship grows, whilst Alfie and Brian (the green puppet) are on search to find his long lost love Suzie (the yellow puppet).
Which is often hard to execute especially in such a short amount of time. But I spent a long time writing and devising the narrative for this film.
Working with Common People is always a treat. I had wanted to work with DOP Sam Meyer for a while, he's shot some of my favourite videos from the past year. So it was a pleasure to have his talent, trust and input involved with this film. Huge appreciation and credit to all of the crew on this.
Was crazy shooting this in the UK in the middle of January, as originally I wanted to shoot this video overseas. But due to Brexit and COVID, it just wasn't an option. But we managed to shoot on the only sunny day in January, especially after having to postpone the shoot due to COVID. On the shoot day the skies were blue and cloud free all day. So it felt like we were shooting in the middle of Nevada or something, it was dope. X"
Ramy Dance, EP: "Tommy is one of our rising stars at Common People. We constantly talk about creating work that is memorable and that pushes boundaries. He's a great story teller and is very visual so the idea for this video was a perfect way for him showcase is talent! It's always an absolute pleasure working with Alfie too. Big thanks to Will @Chess Club and his entire team."