Talent
Naturalism with an edge: the expert eye of Rodrigo Prieto
With a 25-year career lensing films for the likes of Martin Scorsese, Alejandro González Iñárritu and Ang Lee, Mexican DP Rodrigo Prieto is turning his attention towards direction, with an upcoming Netflix adaptation in the works. Here, he talks to Selena Schleh about his past projects in both roles, building on his reputation for being the master of emotional naturalism.
My goal as a cinematographer? To kind of disappear. I'm a little obsessed with that…" laughs Rodrigo Prieto.
It's a goal the Mexican DP has seemingly achieved: over the course of a 25-year career, he's shot a score of critically acclaimed and popular films from, become the cinematographer of choice for both Martin Scorsese and Alejandro González Iñárritu, and garnered three Academy Award nominations – and yet you'd be hard pressed to point to a signature style or aesthetic that marks out a film as his. Contrasting the stark naturalism of The Homesman with the lush, rich palette of Biutiful or the exuberant excess of The Wolf of Wall Street, there's little to suggest the same craftsman at work behind the lens.
And that's arguably as it should be, says Prieto, who always approaches a movie from the mindset of the director. "I'll have my own ideas and proposals, but they'll reflect the director's vision, the director's world" – whether that's the 'subtlety' of Ang Lee, or the 'boldness' of Oliver Stone. Prieto's is a deeply subjective approach - what he calls 'emotional naturalism' or 'naturalism with an edge': "I try to design the lighting, composition, colour, texture, camera movement etc based on what the character is feeling - or what I think the character should be feeling. Even in a fantastic scenario, I try to make the audience believe it, to forget the cinematographer is there, designing this thing," he says.
I try to design the lighting, composition, colour, texture, camera movement etc based on what the character is feeling - or what I think the character should be feeling.
Disappearing is all very well as a DP, but as a director, Prieto will soon be stepping into the limelight with a hugely ambitious project: Netflix's new adaptation of Juan Rulfo's classic novel, Pedro Paramo, set to start shooting in March 2023. Though it's not his first stint in the director's chair (he's already helmed a number of well-received short films and commercial spots through Little Minx), Paramo marks Prieto's feature debut – and he couldn't have chosen a more high-stakes project.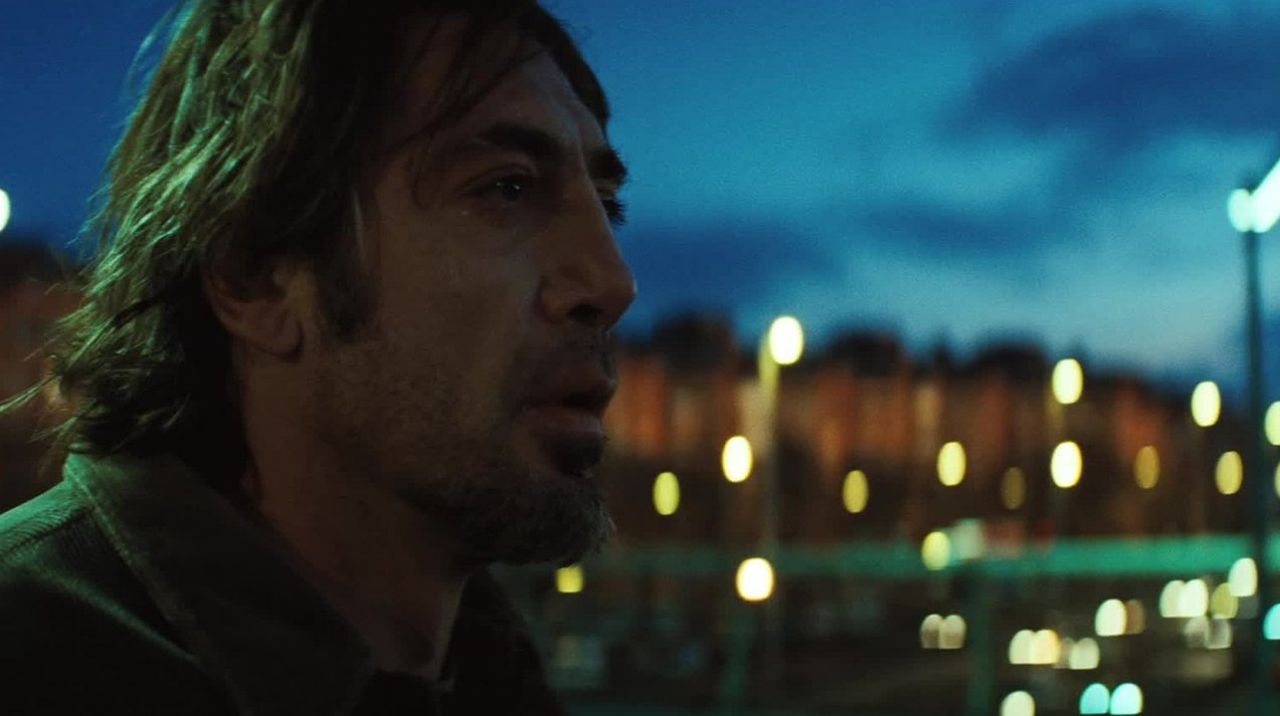 Above: Javier Bardem from Alejandro González Iñárritu's Biutiful, shot by Prieto.
Lauded as a beacon of modern Mexican literature – and a key influence on Latin literary greats such as Gabriel Garcia Marquez – Paramo's plot follows a young man on a quest to track down his absent father, soon finding himself in an abandoned village peopled by phantoms, a real-life ghost town created by its erstwhile patron and eponymous villain. Like many of his contemporaries, Prieto read the book in high school, and its surreal appeal lingered: "I love stories that are grounded in reality but where the mind takes you to something fantastical."
Rich in symbolism and allegory, with a narrative that flows between past and present without warning or explanation, Paramo has been something of a poisoned chalice for filmmakers, with two previous attempts falling flat. "It's an incredibly challenging novel to adapt," agrees Prieto. "That's why everybody's scared of it. Lots of people have asked me: how do you dare to do this? [When the call came], I was taken aback. But almost immediately, I said 'yeah, why not?' With many of the most important decisions in my life, I've been like that. I try not to overthink things."
It's an incredibly challenging novel to adapt. That's why everybody's scared of it.
In particular, the novel's political overtones and exploration of national identity are personally resonant for Prieto. "Paramo happens around the Mexican Revolution, which my grandfather actually fought in," he recalls. "When he was 17, he stole his father's gun and joined up with [guerrilla leader Emiliano] Zapata." That same grandfather went on to become the Mayor of Mexico City but was later forced to flee to the US with his family (including Prieto's father, then a baby) to avoid political persecution.
As a result, Prieto grew up in a bicultural environment, the product of a Mexican father who'd spent his childhood in the US, and an American mother, and although his family's political legacy feels evident in projects like Frida and Oliver Stone's Fidel Castro documentary, Commandante, it was never, he admits, the reason he got into filmmaking. So what was? "Monsters!" he says cheerily. "I've always been fascinated by them." No wonder Pedro Paramo, with its ghostly cast and truly monstrous main character, holds such appeal.
Above: Behind the scenes on Prieto's Zeiss short, R&R.
It all started at Halloween: intent on scaring the bejesus out of schoolfriends, the young Prieto and his older brother turned their home into a haunted house. "We would black out the windows and create all sorts of floating things with invisible strings, with spooky music - and we'd make little clay figurines of monsters and their victims plus a little gore," he remembers. Inspired by the films of American animator Ray Harryhausen, the brothers started dabbling in stop-motion animation, filming their monsters frame by frame on their father's Bell & Howell 8mm camera, then projecting them onto a sheet. "With the rest of the roll of film, we would make a little story and that's where it started," says Prieto. Over time, their efforts became more sophisticated, boasting homemade special effects inspired by Star Wars. "We'd take the emulsion of a super 8 and make little scratches on it, that were meant to look like lasers; or put a little drop of chlorine on the emulsion, which would bleach it, to get the look of an explosion. That's when I first became fascinated by the trickery of filmmaking," he says.
When Prieto found out that film was something you could study, he was delighted. "I didn't think about becoming a filmmaker. It was more like: great, I can go to school and still continue doing my little experiments. I don't have to become a serious man." His first school, which specialised in Super8, shuttered after just two terms, but Prieto managed to bag a job as an assistant to his first mentor, stills photographer Nadine Markova, where he learned the basics of composition, lighting and production. A year later, he enrolled at another film school, the Centro de Capacitación Cinematográfica in Mexico City, to focus on cinematography. "Partly it was Nadine's influence, and partly I felt you had to be very intellectual to do the whole directing thing, and it just wasn't fun. Cinematography felt more relaxed; no one was judging me." He shot his first feature – "a low, low budget murder thriller" – while still at film school, graduated, and started as a DP on commercials in Mexico. The rest is history.
Cinematography felt more relaxed [than directing]; no one was judging me.
Prieto has come a long way from the 10-year-old kid rigging up monster scenes, but that childlike enthusiasm for the 'trickery' at the heart of his craft is still evident as he runs through his oeuvre, sharing the secrets behind his favourite scenes, such as the infamous 'lemmons' scene from The Wolf of Wall Street – aka the moment when a drugged-up Jordan Belfort, played by Leo DiCaprio, completely (and hilariously) loses control over his body thanks to the delayed effects of a 15-year-old batch of quaaludes. Prieto wanted to convey the physical fall-out convincingly – "so I started thinking about this idea of the muscles, how they relax". To achieve maximum motion blur, he shot the scene on a digital camera at 12 frames per second, rather than the standard 24, and combined it with a 360-degree shutter, to suitably trippy effect. "It's where art meets technology – using these tools to express a feeling," he explains.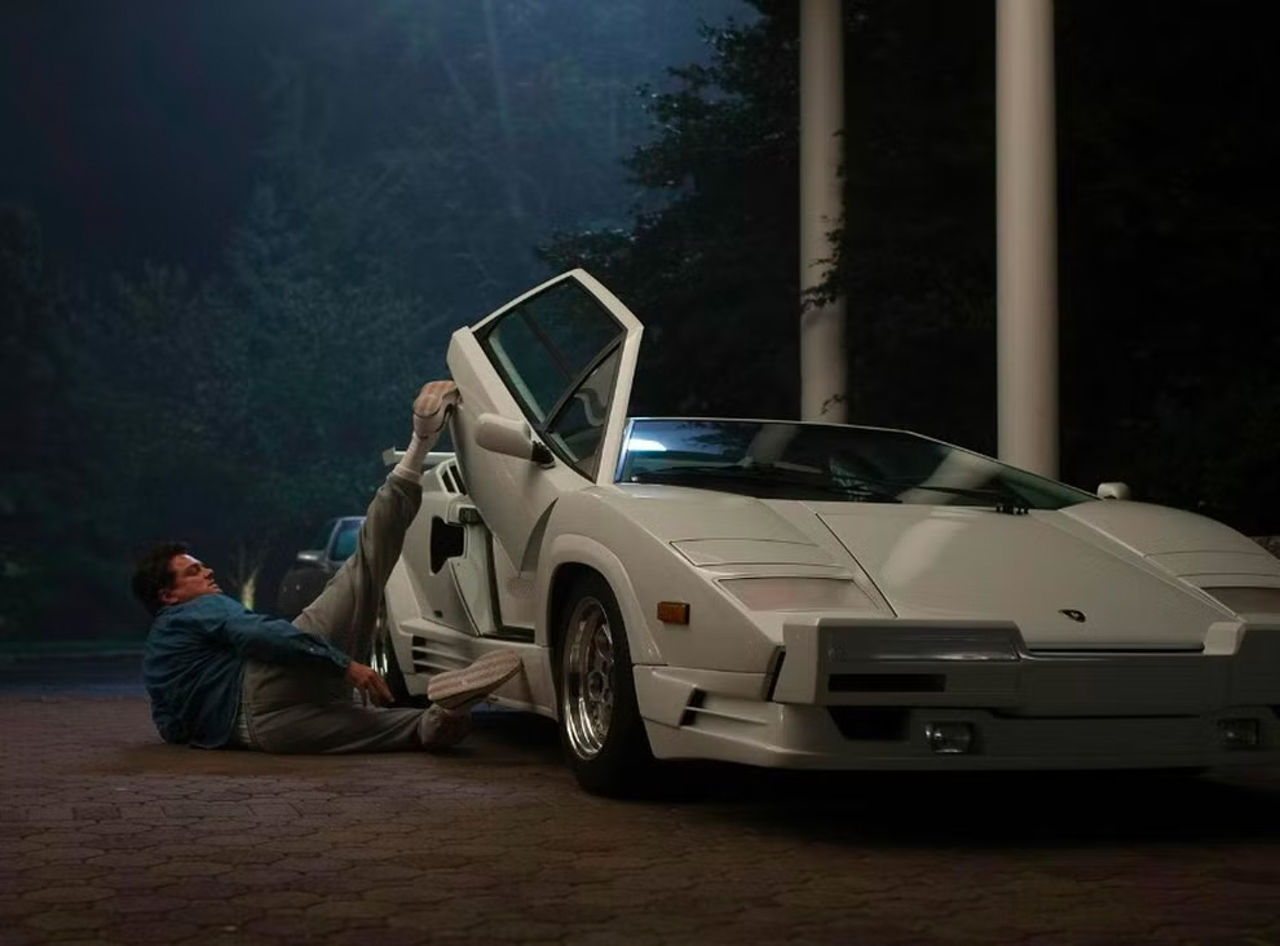 Above: Leonardo DiCaprio's infamous quaalude-fuelled ordeal, from The Wolf of Wall Street.
He took an even more experimental tack while filming Alexander, Oliver Stone's biopic of Alexander the Great: opting to capture a battlefield scene, in which the hero is gravely wounded, on colour infrared film – to give the impression of an out-of-body experience, and an ability to perceive one's surroundings in a radically different way. "I shot tests in England, and it became very polemic because it was only one little lab that would develop it," he remembers. "The studio was worried because infrared is very delicate and responds to changes in temperature. They had to actually make 400-foot rolls of film, because it only exists for still photography." Despite "not really getting it", Stone backed his vision, and the resulting scene is fantastical, full of colours that don't make sense – yellow blood, pink trees, purple armour. Prieto isn't sure, ultimately, whether he achieved the feel of a near-death experience, but "it was still very exciting to do."
As a cinematographer, you're in charge of the 'look' of the whole film.
With the advent of VFX and highly sophisticated post-production, the role of the cinematographer has expanded over the years – and Prieto has embraced the opportunity to add new tricks to his magician's bag. "As a cinematographer, you're in charge of the 'look' of the whole film, and traditionally that would involve everything that has to do with capturing, in a camera, the images put in front of you – the choice of lenses, the choice of film stock, the techniques of lighting," he explains. "But now, there are lots of aspects that happen in post-production, like visual effects and digital colour correction."
One of his current obsessions is lookup tables (LUTs), essentially a digital file that transforms the colour and tone of images to achieve an overall 'look', something previously achieved by a combination of film stock and negative. For the upcoming Scorsese film Flowers of the Moon, set in 1920s Oklahoma, he custom-created a LUT based on autochrome – an early colour photography technique invented by the Lumiere brothers – to evoke the palette of the time. "It's like reverse engineering: we're able to study what these original colours looked like at the beginning of photography."
Unlock full credits and more with a Source + shots membership.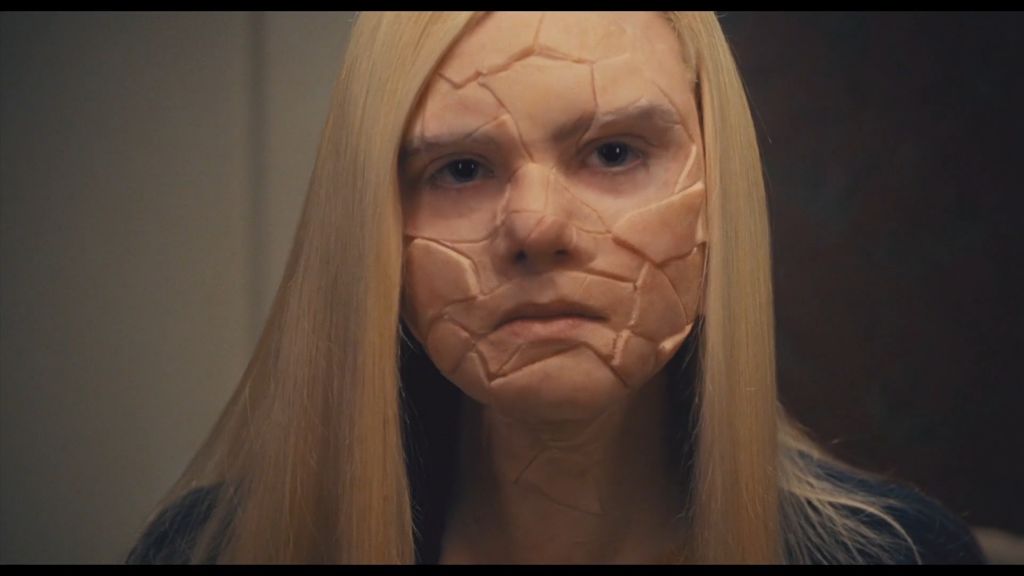 Above: Likeness, Prieto's first short in the director's chair.
With such a deep-seated passion for cinematography, it's hard to imagine Prieto anywhere other than behind the lens, but in 2013, he took a seat in the director's chair for his first short film, Likeness. Subconsciously harking back to his childhood monsters in their haunted house, the short premiered at Tribeca and swiftly went viral due to its horrifying depictions of eating disorders. It follows a young girl, played by Elle Fanning, through a spooky house, encountering emaciated 'heroin chic' models and glamorous revellers in a series of disturbing tableaux – most disturbing of all being the moment she attempts to peel her own grossly distorted face off. For Prieto, whose youngest daughter had struggled with anorexia and acted as creative consultant on the project, Likeness was less a conscious plan to become a director, more an opportunity to express himself on a subject close to his heart. "It was very cathartic for us as a family. And it also opened up a way for me to communicate with my daughter."
I've found creativity is best when there are certain constraints.
After signing to Little Minx, he went on to make a branded short for Zeiss, R&R, turning a dull brief to demonstrate lens flare into a haunting parable about the circularity of crime and punishment. "I've found creativity is best when there are certain constraints: in this case, the film had to showcase the characteristics of the Zeiss lenses, but I didn't want to do a boring demo," he says. Inspired by his wife's work as a prison psychologist, the film's two parallel narratives track an older man on the verge of being released from incarceration and a younger man committing a crime: the assumption being that they're the same person. Spoiler alert: they're not. To give the short a more authentic flavour, Prieto cast only real-life ex-cons and prison guards.
Unlock full credits and more with a Source + shots membership.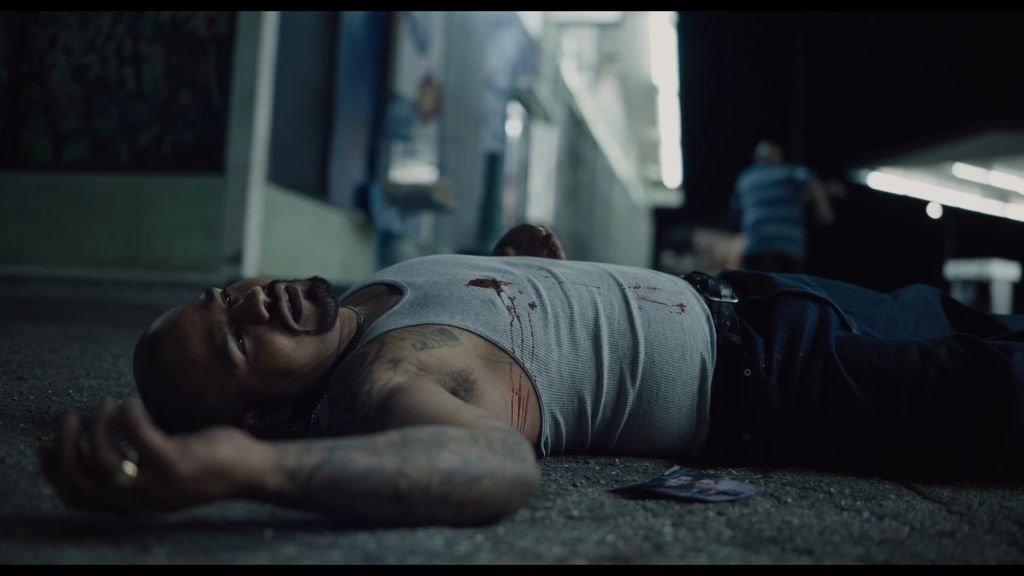 Above: R&R, the branded short Prieto made for Zeiss.
Working with a cast – whether professional actors or regular people - is one of the aspects of directing that Prieto enjoys most, and he's learned some valuable lessons from his time on set with the world's biggest names. "Every director has not only their way of working and their approach, but also their dogmas," he says. "Their ideas of how something 'should' be done, which may be the complete opposite to the next director. I enjoy navigating that and I feel that I grow not only as a cinematographer, but as a person, getting into the worlds and mindsets of these individuals with perspectives that are radically different from each other.
"As a director myself, simply watching them interact with actors – and with all the other departments – and seeing what works or doesn't, is invaluable. I'm very cognisant of the emotional energy on a set, and how a director talks to an actor essentially affects what will come through the lens."
There's always that element of 'maybe I'm a fraud, but I want to try this'
Alongside his short films, Prieto has also shot and directed a string of commercial spots for through Little Minx, with plans to squeeze in a couple more before Pedro Paramo starts shooting in the spring. "I've been shot listing and casting and scouting locations. So it's full-on!" he says excitedly. Does he ever struggle with juggling DP'ing and directing, and moving from big-budget features to smaller commercial spots and back again? "The process of coming up with ideas, the challenge, being scared – there's always that element of 'maybe I'm a fraud, but I want to try this' – and that's the same whether it's a big scale project or something smaller, or a commercial or a brand story.
"Honestly? The excitement of working on a movie with Scorsese is the same as the excitement of shooting those first movies at home."