Inspiration
Max Fisher: A Few of My Favourite Things
The Knucklehead director's stash of creative goodies includes sweet sentiments from his kids, mad memories from an almost-career and wrestling recollections from a doc seen by The Rock.
Documentarian Max Fisher clearly has a habit of picking up things he loves from his extraordinary shoots: papier-mâché wrestlers, Marines photography, a wife...
As he takes us through his Favourite Things, the Knucklehead director showcases a delicate balance of home and work-life, and hints at how the current pandemic has dampened the latter slightly.
From a fire-breathing kitty to a fire-quenching keepsake, we see a portrait of a man who clearly loves the topics he documents.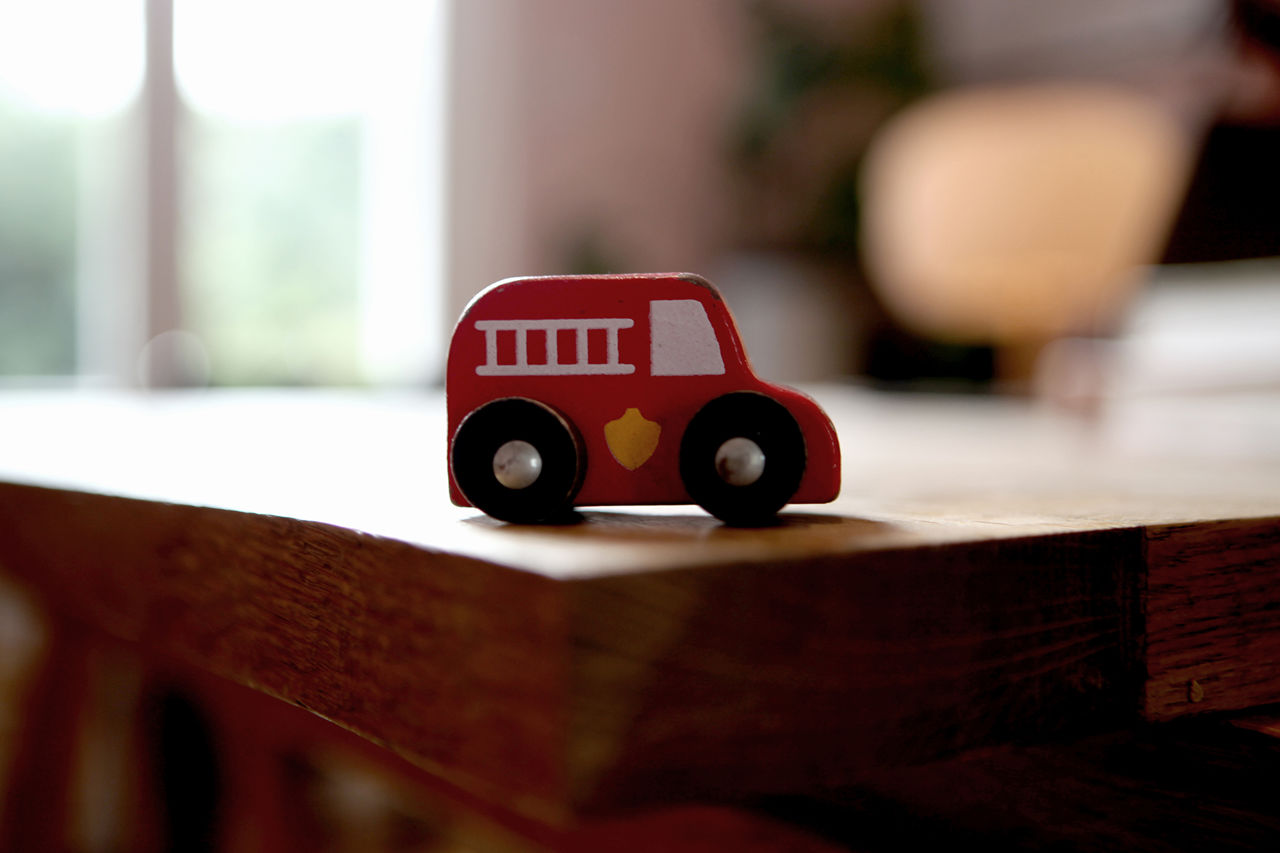 The Nee Naw from Jack Jack
My four-year-old son Jack doesn't like it when I go away on shoots. He has a ritual he does which makes him feel like he's more in control of the big event. Usually as I'm leaving – he comes to me very solemnly with hands cupped around one his many little fire engines.
He says "Daddy you have to keep this Nee Naw with you all the time in case there is an emergency."
While I'm away he will ask his mum to Facetime me to check if I have it and he always asks to look at it…. I have never been caught out yet.
We haven't done this for a while.
I really miss the adventure of shooting away, it's one of the best things about this job.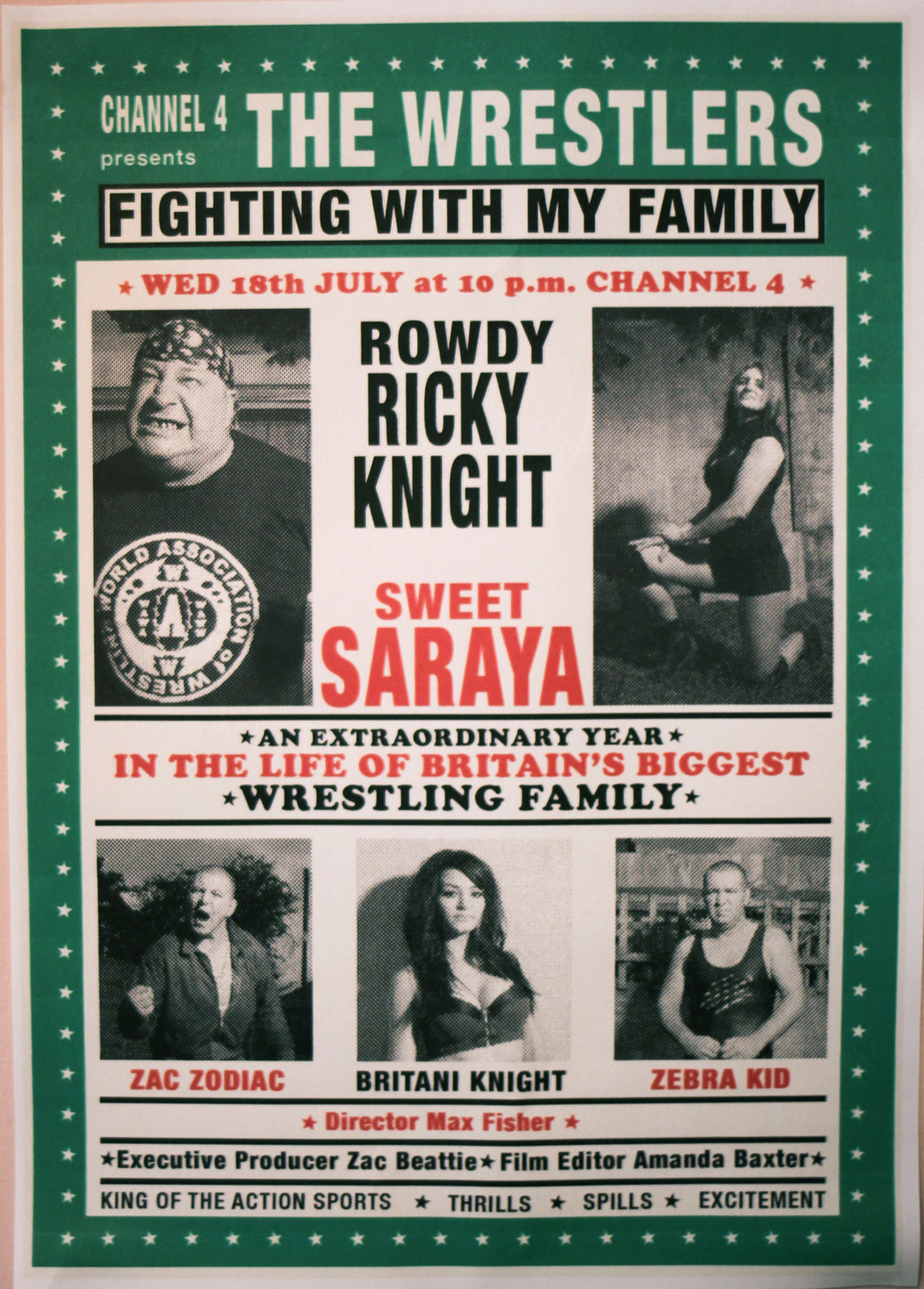 The Fighting With My Family Transmission Card
I've always been a massive wrestling fan, particularly of old school British wrestling. I started filming this family from an estate near me in Norwich and then out of the blue the kids got trials to go and wrestle for WWE.
I followed them for a couple of years as one of them got in, and moved to the states (Paige, who is now a massive star) and her brother failed his trial and had to adjust to not achieving his life long goal.
My film is called The Wrestlers: Fighting with my Family.
It's one of long form films I'm most proud of and weirdly after it broadcast I got a call from The Rock's producer asking if they could adapt it into a Hollywood feature, which they did!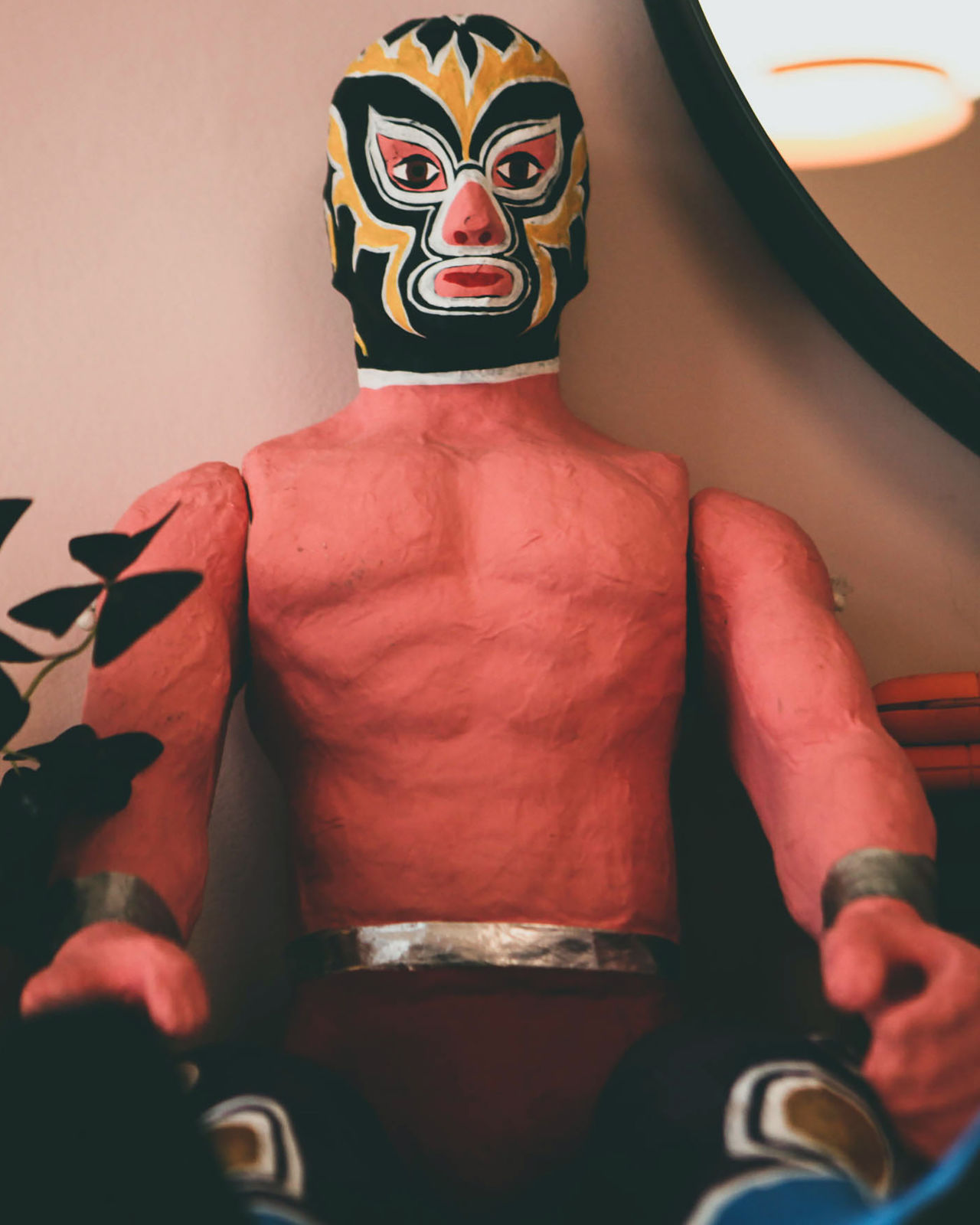 The Papier-mâché Mexican Wrestler
I once made a documentary about Laurence Llewelyn-Bowen trying to launch a global knickers and bras empire, starting with China and Mexico.
His TV cache has faded now, leaving a kind of flouncy Alan Partridge character with amazing hair.
The film ended up being pretty funny with our battle of wills becoming part of the narrative and him regularly likening me to a 'Fat Jamie Oliver' or 'Badly dressed geography teacher from a minor prep school'.
How we laughed...
I bought this Mexican wrestler during a rare moment of calm and he's sat beside my desk ever since.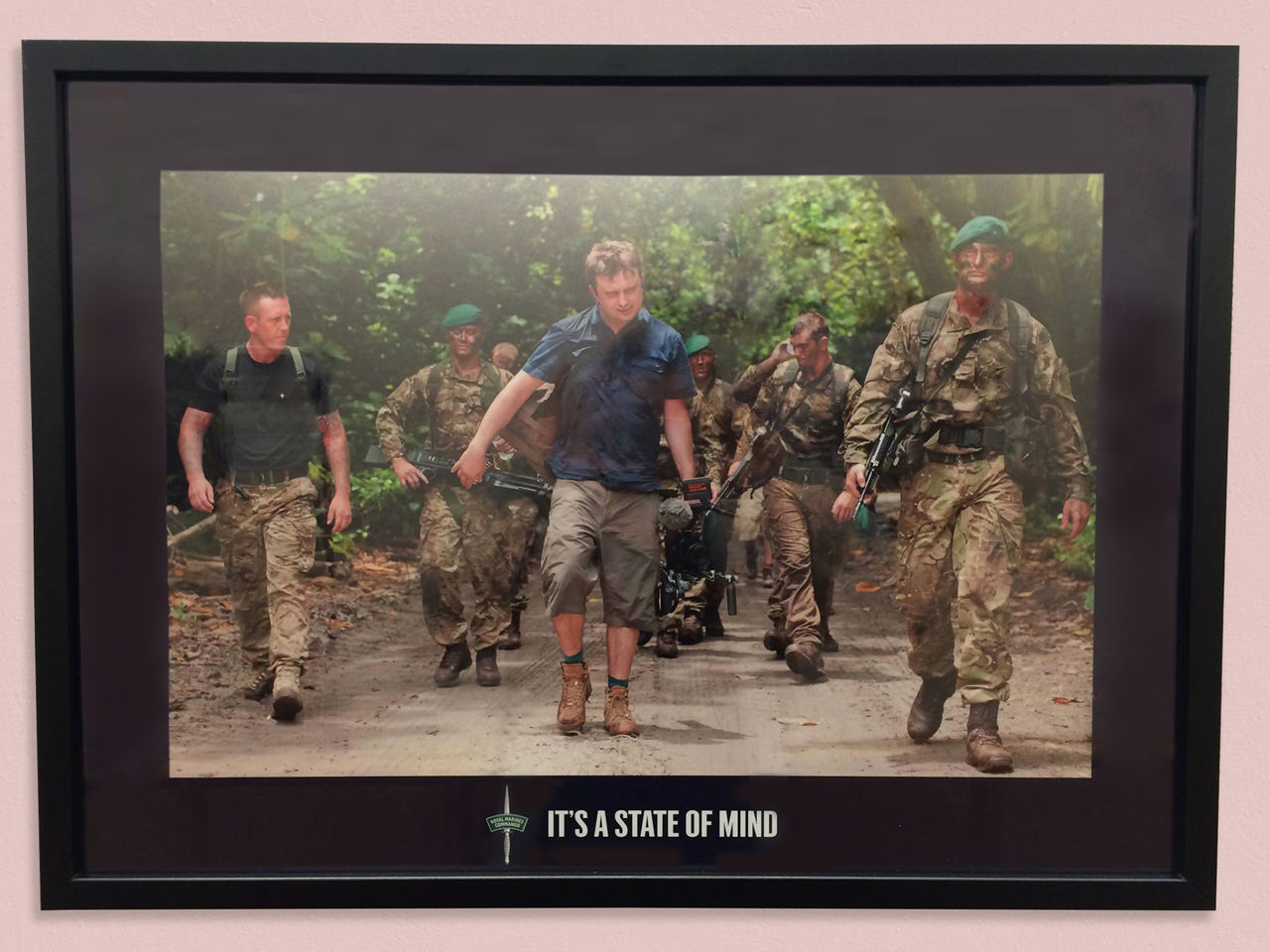 The Navy Memorabilia
This picture is from six years ago on one of my very first commercial shoots – the job that got me signed and led to me leaving TV docs behind.
I self shot these films for the Marines as a crew of one – with just a C300, a couple of gopros and a lot of mozzie repellent. Was a proper laugh, with tons of cool military vehicles and a smattering of sharks. I loved it and went full native.
For a while, I even considered jacking it all in and joining the Navy. I got over that idea pretty quickly though.
The location is Diego Garcia – a remote military base on the rim of a submerged volcano. I flew from there to The Falkland Islands, where I met an amazing producer called Luisa who I fell in love with.
Despite me dropping a lot of our equipment into the sea, she ended up agreeing to marry me.
(Bobo) The Dragon
Don't be fooled by the name. Bobo is actually a cat.
We got her at the start of lockdown to help stave off the madness, that didn't really work but we love her anyway.
She keeps me company while I'm writing treatments and is indispensable when it comes to interrupting pitch calls and remote shoots.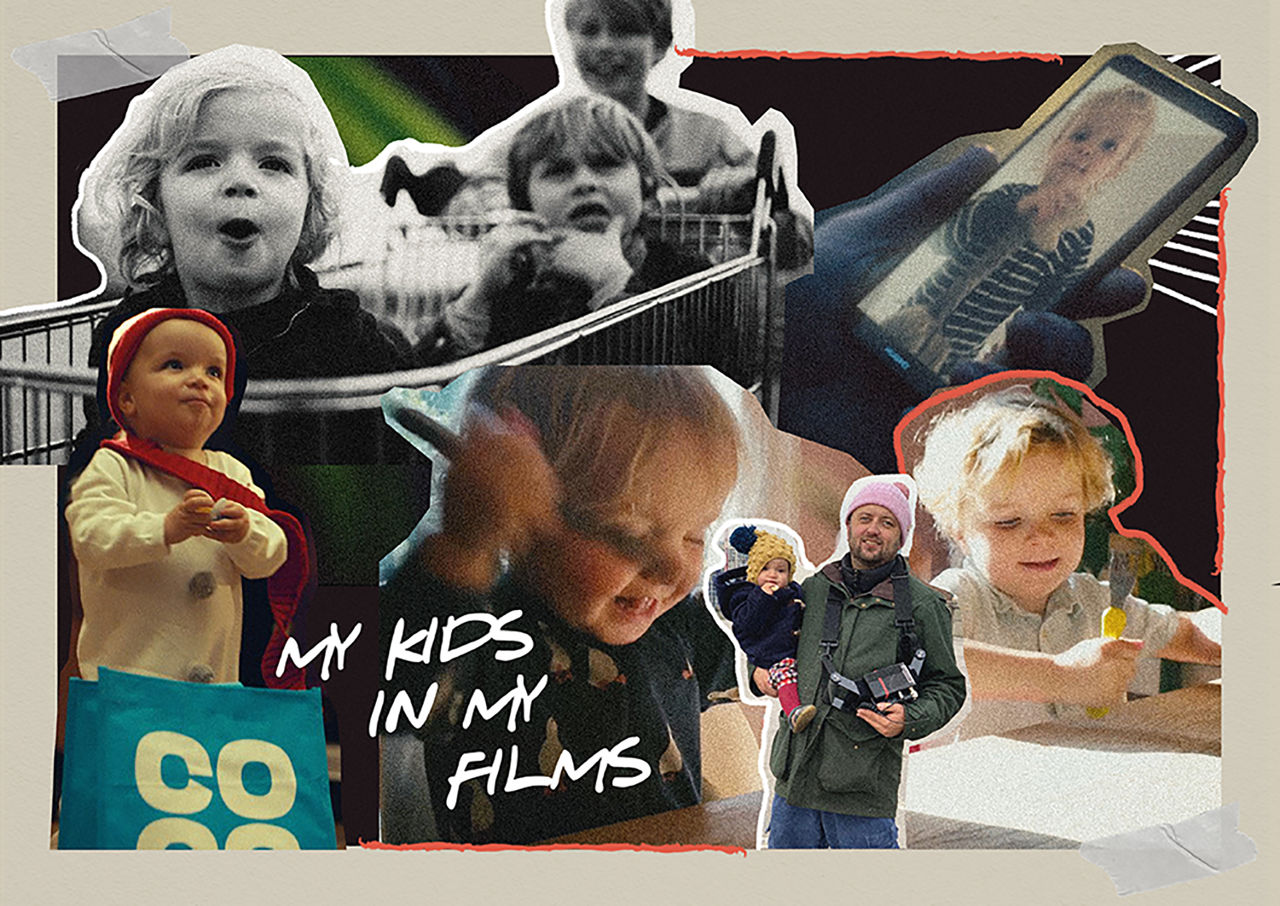 The Kids
These two are pretty central to the whole operation.
I like taking them to work with me and they've crept into a lot of my work lately. These grabs are from some recent work they're in.
They seem to take direction much better on set than they ever do at home.
The little one is in a constant battle of wills with the cat to establish the pecking order / who is bottom of the heap... Right now the jury's out.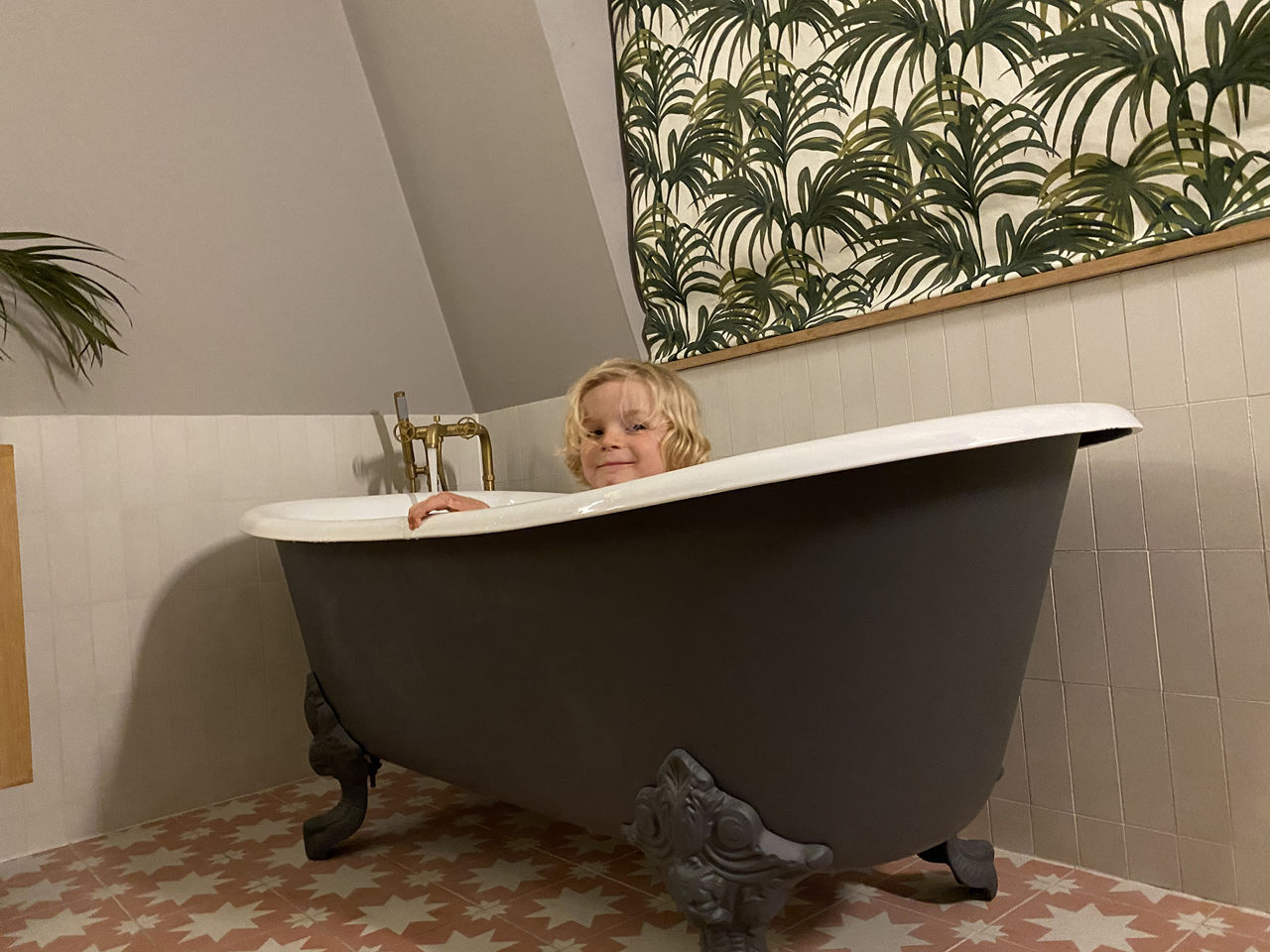 The Bath
This is where I do all my good thinking.
It's a great place for work calls as well, although it's best not to splash about too much, as people sometimes think it's a bit odd to be on the phone in the bath.
I'm not entirely sure why so much of our lives takes place outside of the bath, but I'm working on that.