Work
Kodaline takes baby steps to blast off
The Irish band has teamed up with Unicef for this uplifting new promo which sees a baby design, build and fly a space rocket.
Unlock full credits and more with a Source membership.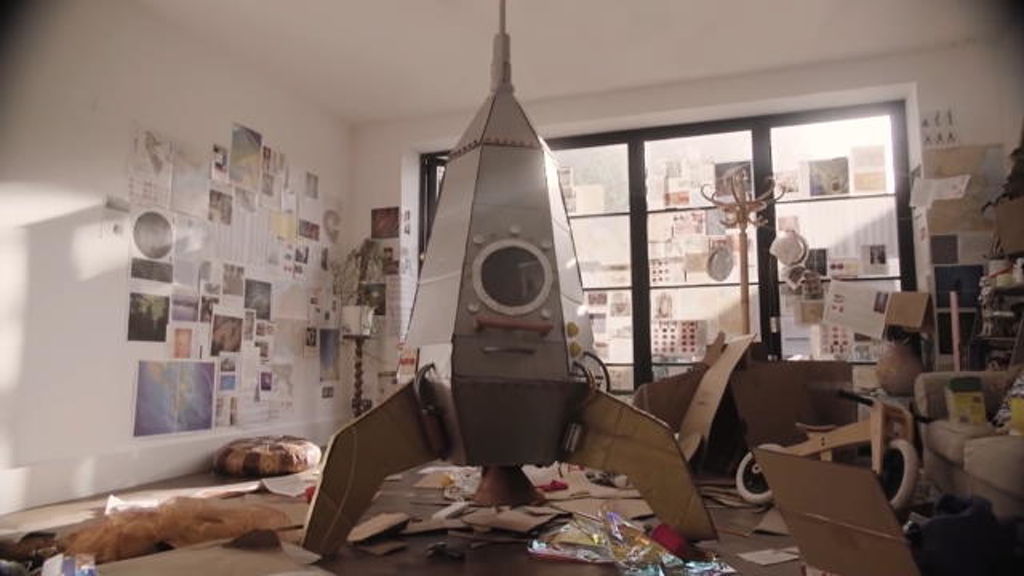 Director Stevie Russell is behind this lockdown-shot promo for Kodaline's Say Something, an epic story featuring animation, babies and space travel.
The video is the first project from a new partnership between the band's label, B-Unique Records, and Mirriad, the computer vision and artificial intelligence company, to develop and harness in-content advertising for music artists using different streaming and social platforms. It has also been boosted with participation from children's charity Unicef.

You just have to give [babies] space and time and [they] will generally deliver.
The video tells a small yet perfectly formed story about thinking big. A baby dreams of going into space and so becomes an aerospace engineer, pilot and astronaut to make that ambition a reality. The miniature intergalactic hero heads for the stars before returning to earth with a bump and a tasty treat.
"I pitched the idea to management expecting them to laugh about it and say 'yeah right, no thanks,' says long-time Kodaline collaborator, Russell. "When they jumped at the idea I realised I had made a huge mistake, as I now had to deliver. Thankfully, an incredible baby and the team across Ireland, the UK and India made it all possible."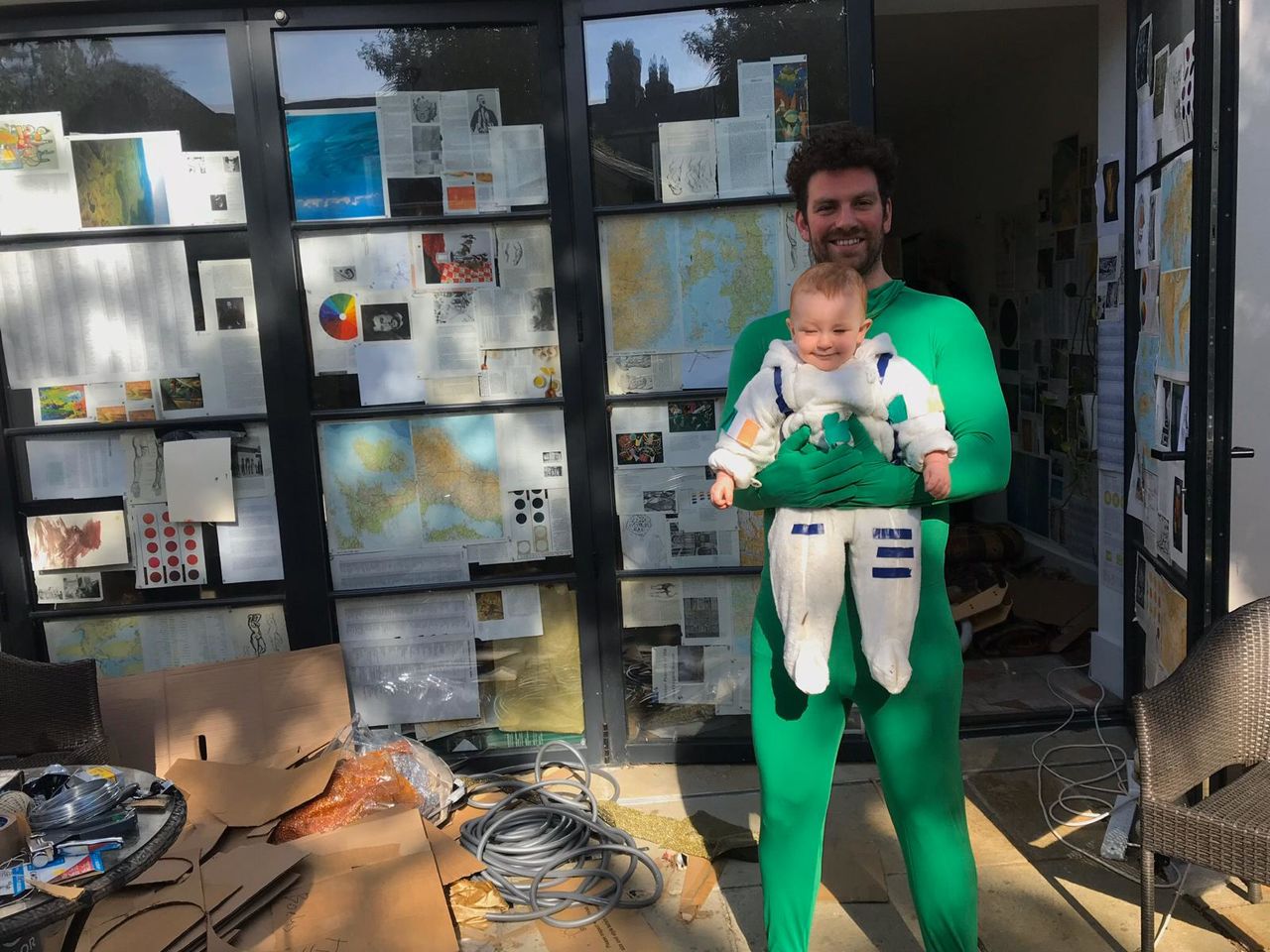 Above: Stevie Russell with his daughter, and star of Say Something, Willow.
The baby in question, Willow, is Russell's own, and his wife. Kitty Moss, created the illustrations for the video. "Shooting with babies is always fun," Russell says. "With this, it was generally easy, as Willow had never seen a lot of what she was playing with and that's always a sure way to get a baby to concentrate. The opening scenes were more of a challenge, you just have to give them space and time and babies will generally deliver."
Willow had never seen a lot of what she was playing with and that's always a sure way to get a baby to concentrate.
The ship that features in the video was constructed using wood as a base and then clad in cardboard. "We then added lots of little bits and bobs," Russell continues, "as well as building the cockpit with Christmas lights, LEGO and sweets. We also had to build a miniature, which was finicky. All in all, it took about a week. We were on a tight deadline (of course). Bob Corish is an amazing artist and builder. He and Kitty played a blinder in terms of getting the thing built in the timeline."
How outer space looked was also a challenge, says Russell, as they wanted it to be a balance between what you might expect and something more childlike. "Finding that balance was definitely a challenge but I'm delighted where we landed," he says. "The post company, Mirriad, based in India, did a beautiful job on a very tight timeline. We were in constant contact on WhatsApp before, during, and after the shoot."
Above: Images from behind the scenes of the Say Something production.