Work
KFC fraternizes with the enemy
Featuring real employees of KFC's fast-food competitors, Colonel Sanders invites them to take part in a meal that lives in Infame.
Unlock full credits and more with a Source + shots membership.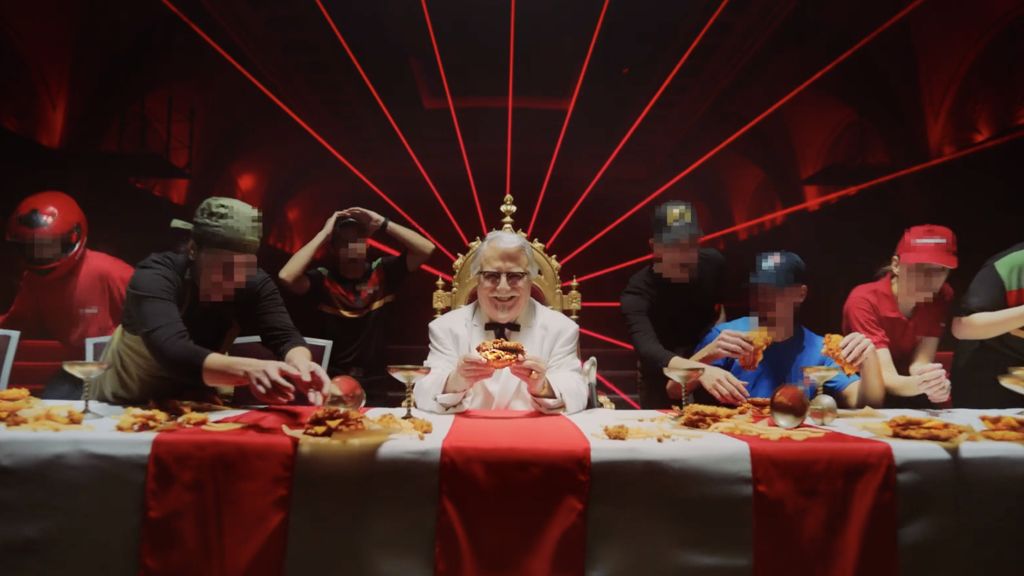 Marketed as the PolloPollo, the new KFC chicken sandwich has two pieces of fried chicken instead of bread, and it's irresistible.
Spotlights shine on anonymous employees of barely-recognizable fast-food competitors, still in their work uniforms. They talk about their jobs, the food, and then, the light shines down on La Infame, the chicken-on-chicken sando that makes even a Domino's employee's mouth water. With humor, absurdity, and a healthy dose of poking fun at their own industry, Colonel Sanders sits at a table modeled after The Last Supper as a cover of Vámanos plays over the scene and all the employees dig in.
The film is ridiculous, but bold, and isn't afraid to invite a response from other fast-food chains. Although the constant one-upmanship of the takeout brands can sometimes feel a little pandering, more often than not, the competition results in a fun, engaging ads, much like La Infame. The film and resulting campaign (whereby employees of competing chains can actually get a PolloPollo sando for free on February 27th) were led by PS21/Madrid.