Work
Journey into the world of Gilbert Grimes
Hallucinogenic wolves on the prowl, hapless woodsmen, and a piano are all hidden in these pastel-pop woods.
Unlock full credits and more with a Source membership.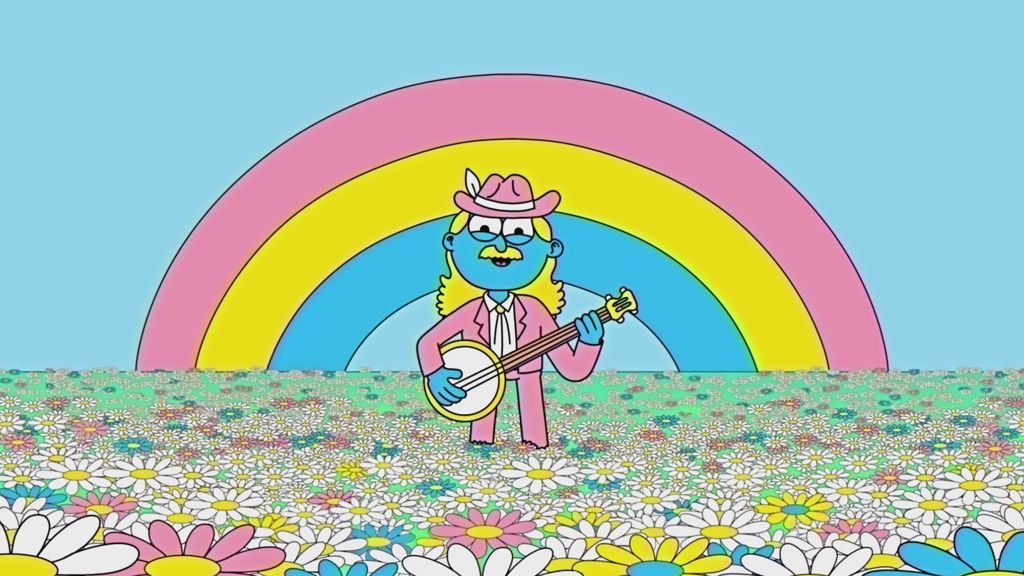 Stunning in primary pastels, We're Not Out of the Woods Yet is a strangely upbeat animated video, undercutting the not-so-familiar story and prophetic lyrical warning.
Produced by Passion Pictures/Paris, the animation is clean and beautifully uncomplicated, never putting more than and handful of bright colors on screen at a time. The fun expressions allow for experimentation with evocative visuals and interesting cuts, bringing to life a story that presents a twist on an old folktale. It feels like a pop icon creation. Something like Sesame Street and Sunday morning cartoons. The familiarity of the style is nostalgic without being too referential.
Simple, big-eyed characters parade across the screen to twangy vocals and a catchy tune. Utilizing soft colors not usually seen in country music videos, Director Alexandre Nart achieves a playfulness that's unique and enjoyable.