Talent
Jola Bankowska on her YDA win, finding animation and how to tell a good Story
The director talks us through how discovering her talent for animation helped her experiment with narrative.
How did you get into animation?
I started drawing and painting, but I wasn't completely fulfilled whilst doing it. In the third year of my studies at the Academy of Fine Arts in Warsaw, I got to the Animation Department, where I realized that animated film, besides every tool I have in painting, gave me an unlimited field to experiment with narration, form, music and editing.
I've always loved films, but I didn't necessarily see myself as live-action director. With animation, I discovered that you can make film by yourself or with a very small crew and have complete freedom. I realised this is what I really love to do and, hopefully, I'm good at it.
Along the way I learned that animation is not only medium to express yourself and tell stories but also forms an international community of extremely passionate people.
What was the inspiration for Story?
Story is my animation debut, initially originated in my sketchbook, in which I write down or sketch some situations that I can observe around me. I love finding individual situations that describe some more universal truth, and from such observations an idea arose to make a film consisting of seemingly unconnected scenes, which, as a whole, form a social commentary on the current reality.
Unlock full credits and more with a Source membership.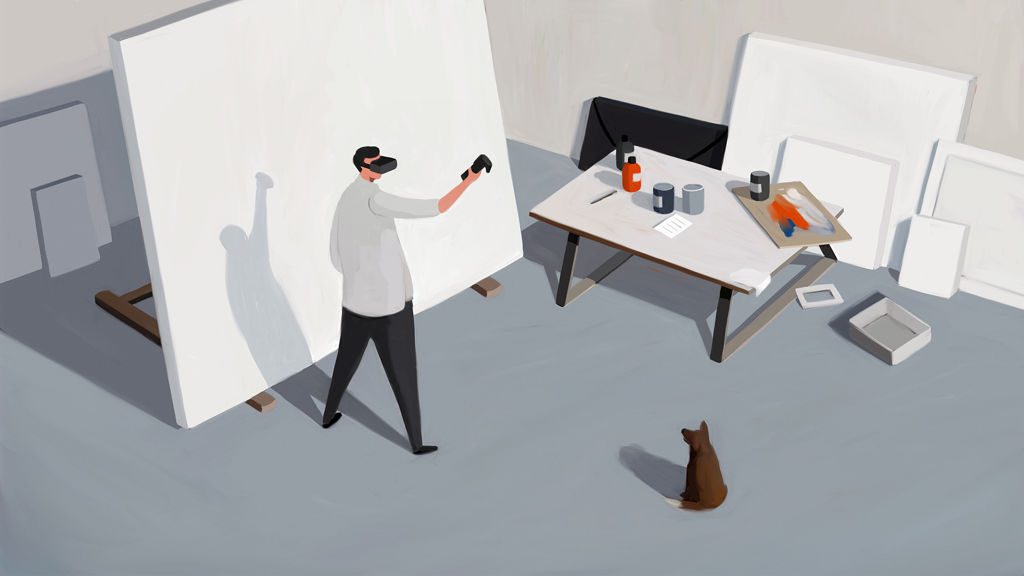 How long was the process and what was the most challenging aspect of the project?
It was around two years from the first idea to the final piece, although I was doing many other things at the same time so it's hard to say how long it really took.
Some stages were very easy and intuitive for me, such as designs or the story itself, others such as editing, with which I did not have so much experience back then, required a bit more work.
I think the most challenging aspect was to survive the stage where you feel that this film will not work at all. Now I know that this is normal, and that you need to embrace this uncertainty and trust the process. I think It's probably the most important role of the director - to believe in the idea from beginning to an end and to not lose initial enthusiasm.
The characters have an endearing design - did it take you long to settle on a look or did it come organically?
I think the process was quite organic. I didn't make a proper character design sheet, that's why every character is a bit different. They are not as coherent as probably should be, but I don't see this as damaging to the film.
I was basically experimenting with my design and style back then, thinking what fits the story and something I just like visually.
What have you learned during the process of making the film?
There are many things, for sure: You need to apply for money; pitch your idea; convince your producer that, someday, you will deliver the film; make a design you like for a longer period than one week; learn new skills which often force you out of your comfort zone.
There are many difficulties along the way, so you learn how much you really care and how much the project means to you.
What does it mean to you to win a YDA and what can we expect to see from you in future?
I feel really honoured especially that in the previous years this award went to Alex Grigg and Niki Lindroth von Bahr among others.
To be honest, awards doesn't really help in your daily life, but they are great opportunity to meet other creative people and get some recognition needed to make next projects.
I'm now developing a new short film.