Work
Hens hemmed in
This tender film for Pride In London depicts a same-sex couple's surprising conversation.
Unlock full credits and more with a Source + shots membership.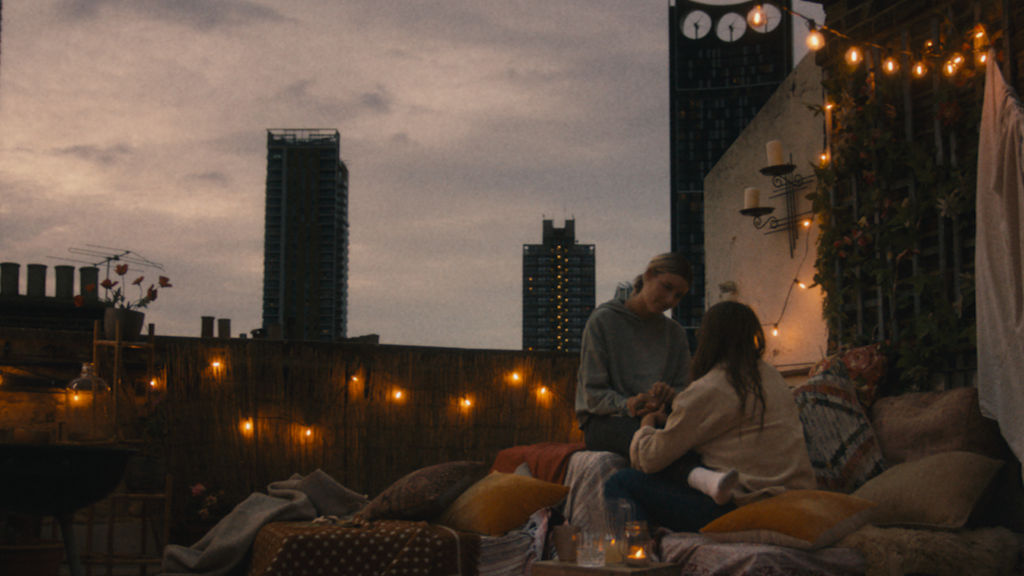 While agoraphobia is a more generalised fear of going outside, enochlophobia is specifically an anxiety about the perceived dangers posed by crowds. As a phobia it is deemed irrational, but in the Covid era, being cautious of contaminating congregations seems rational.
Directed by Chris Fowles and produced by Jealous Films, this sweet spot, Hesitation, takes place on a romantic rooftop-turned-love-nest, and plays on the assumption that one of the protagonists is fearful of crowds due to health concerns.
But, when her partner complains she feels like a battery hen trapped inside and suggests they take courage and head out to the pub or a park, her partner demurs – she is just not ready to take the risk.
The shocking revelation is that a third of LGBT+ people avoid crowds due to risk of harassment. As the tagline states: this is a fear that won't go away when the virus does.
The film started out as the Hoi Polloi-repped director's passion project about life in lockdown, exploring the changed experiences of multiple characters. The cast – Molly and Clare – are a real couple and this their first same-sex relationship – it was only a few months old when the film was shot. Something that makes their gentle, tentative and sweetly well-mannered exchanges seem all the more poignant.