News
Gang Films shoot global Perrier spot with Green Olive Films in Greece
During COVID-19 when the watchword is keep it small or go remote, Green Olive Films services one of the biggest commercials in 2020.
Paying homage to the spaghetti western and a nod to Sergio Leone, Perrier's Heat reincarnates the historic signature of the brand "Water, Air, Life".
The film opens in blistering heat. On horseback, a woman enters the empty square, a cool bottle of Perrier in her hand. A fizz echoes through the city as the bottle opens and a thirst drenched crowd pursue the woman, who escapes them across rooftops.
Shot in Athens over 4 days, it features an international crew with credits between them such as The Bourne Ultimatum, Quantum of Solace, Indiana Jones, True Detective, Skyfall, Harry Potter, and Walk The Line.
With a two-month prep period, the international crew of 40 arrived in Greece to prep and rehearse prior to shooting. For a commercial, the scale of production resembled a feature film. Production demands were challenging, with multiple units, 3 cameras and numerous stunts. With the key production team plus a local crew of 220 people and 150 talent and extras, numbers rose to 400 on set.
Unlock full credits and more with a Source + shots membership.
Show full credits
Hide full credits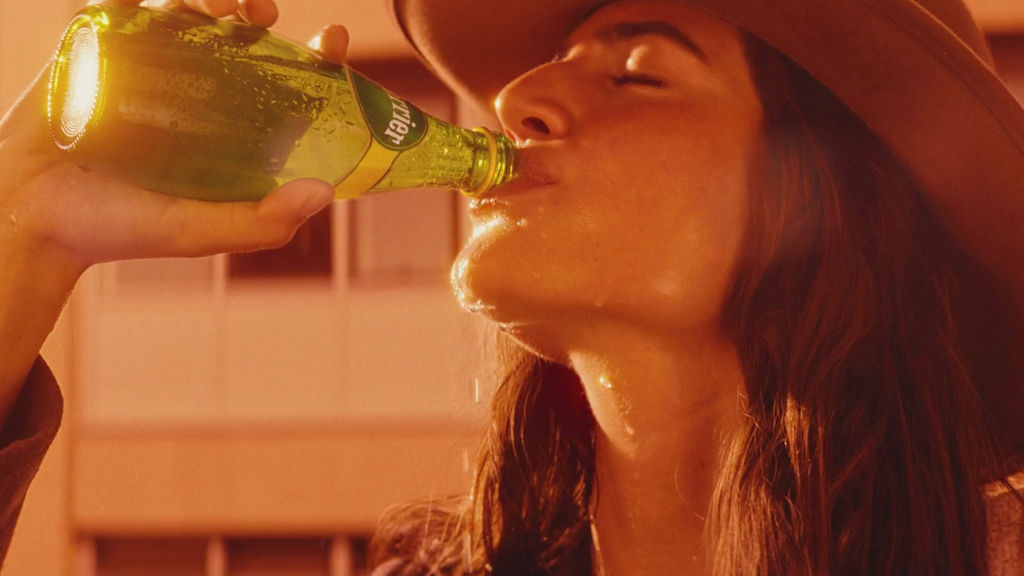 The elaborate chase sequence was shot on exterior rooftops on various levels involving a 6-day build and 3-day rehearsal to achieve the stunt of the woman jumping across the antennas to escape the crowd.
Roads, squares and major streets of the capital were shut down completely – an unusual feat for commercials in Greece. Green Olive Films worked closely with the Hellenic Ministry of Tourism, the Athens Film Office, the Municipality of Athens and the Mayor's office to achieve this.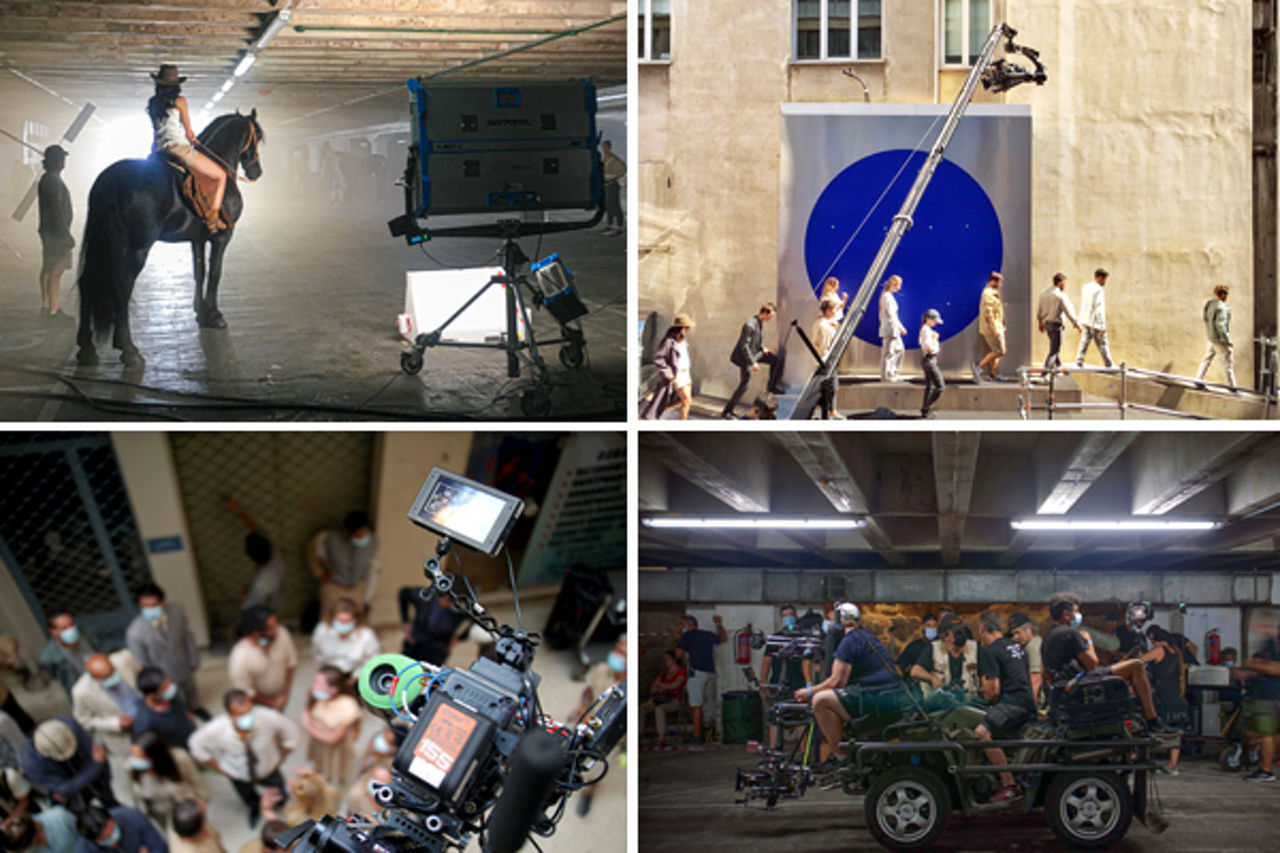 Apart from its amazing locations, Greece was chosen as it has avoided the worst of the global pandemic compared to many other countries, and had no quarantine restrictions or limit on the number of cast and crew based on the current protocols.
A production of this scale involved a detailed strategy and plan which had to be maintained across every stage of the production. Creating conditions to keep everyone safe required Green Olive Films setting up its own independent COVID-19 production unit.