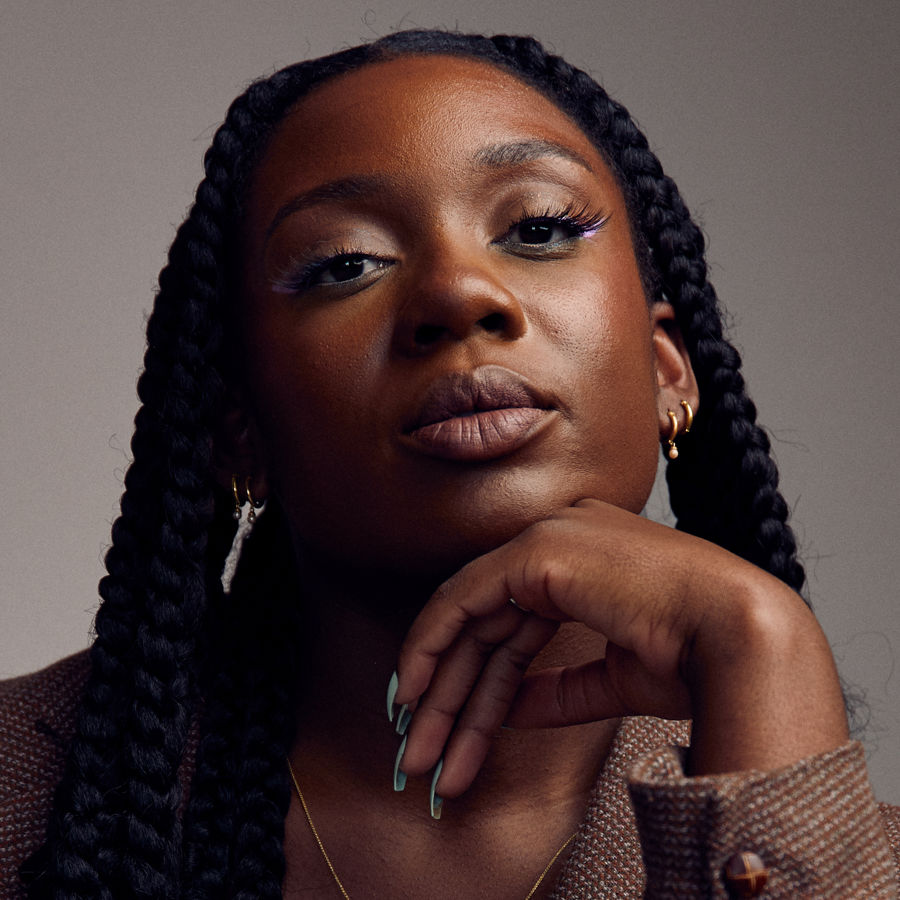 News
Ewurakua Dawson-Amoah joins Greenpoint Pictures
The bicoastal production studio welcomes Dawson-Amoah to its roster for U.S. commercial representation.
Bicoastal production studio Greenpoint Pictures has welcomed Ewurakua Dawson-Amoah to its roster.
An artist in every sense of the word, Dawson-Amoah's passion for film was born from the desire to translate her poetry to the screen. Her work is evocative, deeply moving, and subtly thought-provoking, drawing the viewer into the world she has created through a catalytic camera lens.
At times observed, sometimes narrative, yet always mesmerizing, Dawson-Amoah's work is expertly choreographed. In addition to her dedication to every element of film craft, her multi-level commitment to expanding representation within the industry is what sets her apart as a filmmaker.
Beyond her work as a director, Dawson-Amoah runs The Melacast Network, a virtual platform focused on connecting BIPOC actors, directors, and crew of color with the opportunities, talent, and resources needed to tell culturally rich and diverse stories through film. Her work has been recognized by Fusion Film Festival, Raindance Festival, Cinequest, Toronto Black Film Festival, NFFTY, among others.
In her short film To the Girl That Looks Like Me, Dawson-Amoah extends an outstretched hand to young black girls of all ages, giving voice to their pain and perseverance, while also celebrating a rich, shared heritage and culture. Elemental, nuanced, and poignant, the film was a 2020 Student Academy Awards finalist and selected for the Scene in Color Film Series, a joint partnership between Target and NBCUniversal which will introduce viewers to three emerging BIPOC filmmakers and their short films. Clips from To the Girl That Looks Like Me, were featured in a segment announcing the film series on The Today Show, during which producer Will Packer championed Dawson-Amoah saying, "this is the next generation of filmmakers we're going to be hearing about for a very long time."
"It's a crazy special feeling when you're surrounded by people that want to see you win," says Dawson-Amoah. "What drives me most is telling stories that create an impact and challenge the norms. I'm constantly looking for ways to experiment behind the camera and the team at Greenpoint truly fosters that environment, allowing me the space to grow as a director. I'm excited to say I found my new creative home."
"Ewurakua is one of those rare talents that comes around only once in a blue moon," says Greenpoint Creative Director Niles Roth. "Her films make use of choreography and visual metaphor in a way that you usually only see with seasoned directors. The work she was making in college was so strong we had to see what she could create with the right amount of money and resources. I am beyond excited to have her as part of the Greenpoint family and to watch her star ascend."