Inspiration
Evan Silver: A Few Of My Favourite Things
The Ruffian director talks us through the remnants of his former skate brand, a punishing letter from his former Principal and a very nice bottle of tipple from a special MC.
From pairing the Gorllaz with Jack Black in the hugely entertaining Humility music video to working with Mariah Carey and Snoop Dogg for MTV, it's safe to say that Ruffian director Evan Silver knows a thing or two about collecting together disparate elements to make a satisfying whole.
Because of this, we jumped at the chance to explore his working space for our Favourite Things feature.
Silver talks us through the remnants of his former skate brand, a punishing letter from his former Principal and a very nice bottle of tipple from a special MC.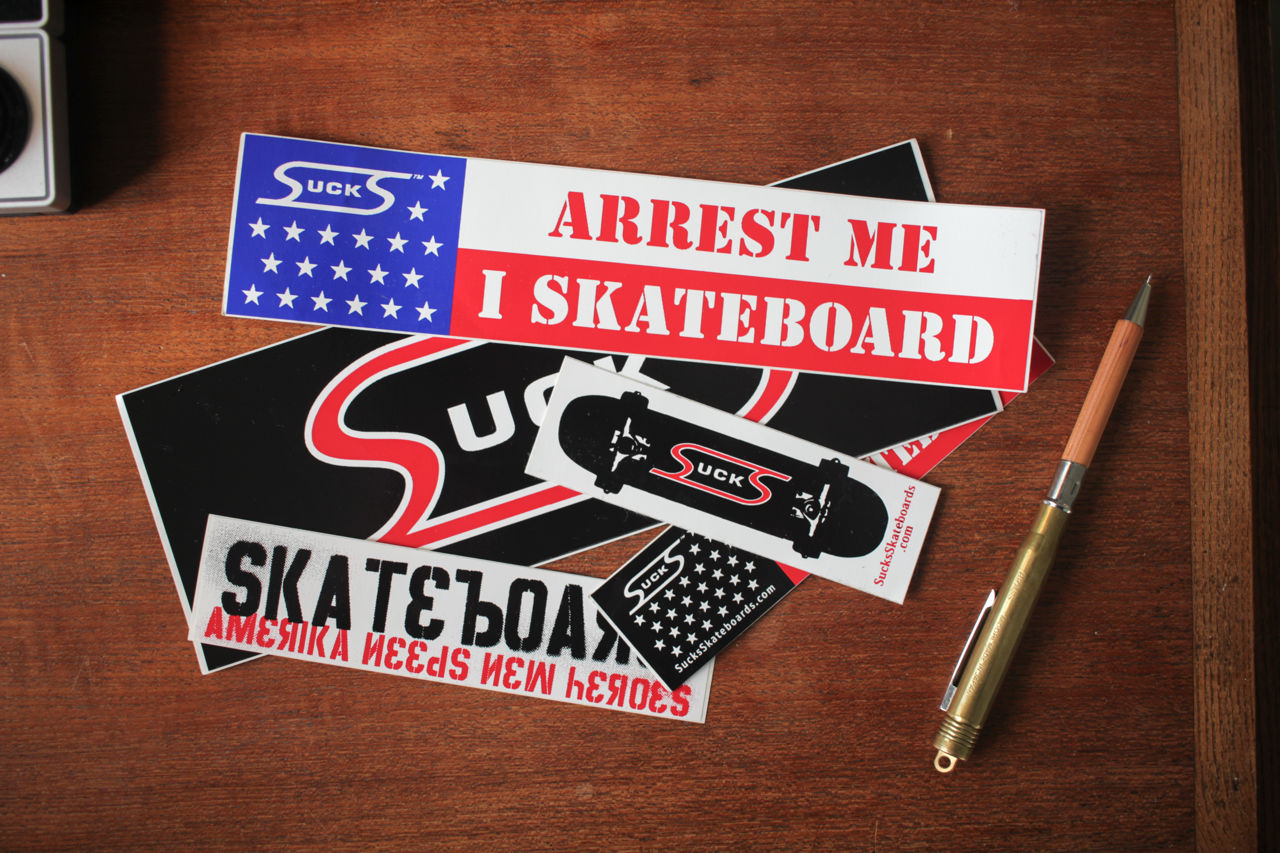 The Skate Stickers
I used to co-own a skateboard company in NYC with my good friend, designer David Weinstock.
We loved running our own brand but decided to shut it down ten years ago. I still have vast stacks of our company's stickers jammed inside my desk that I can't seem to part with.
I guess like punk, childhood dreams never die!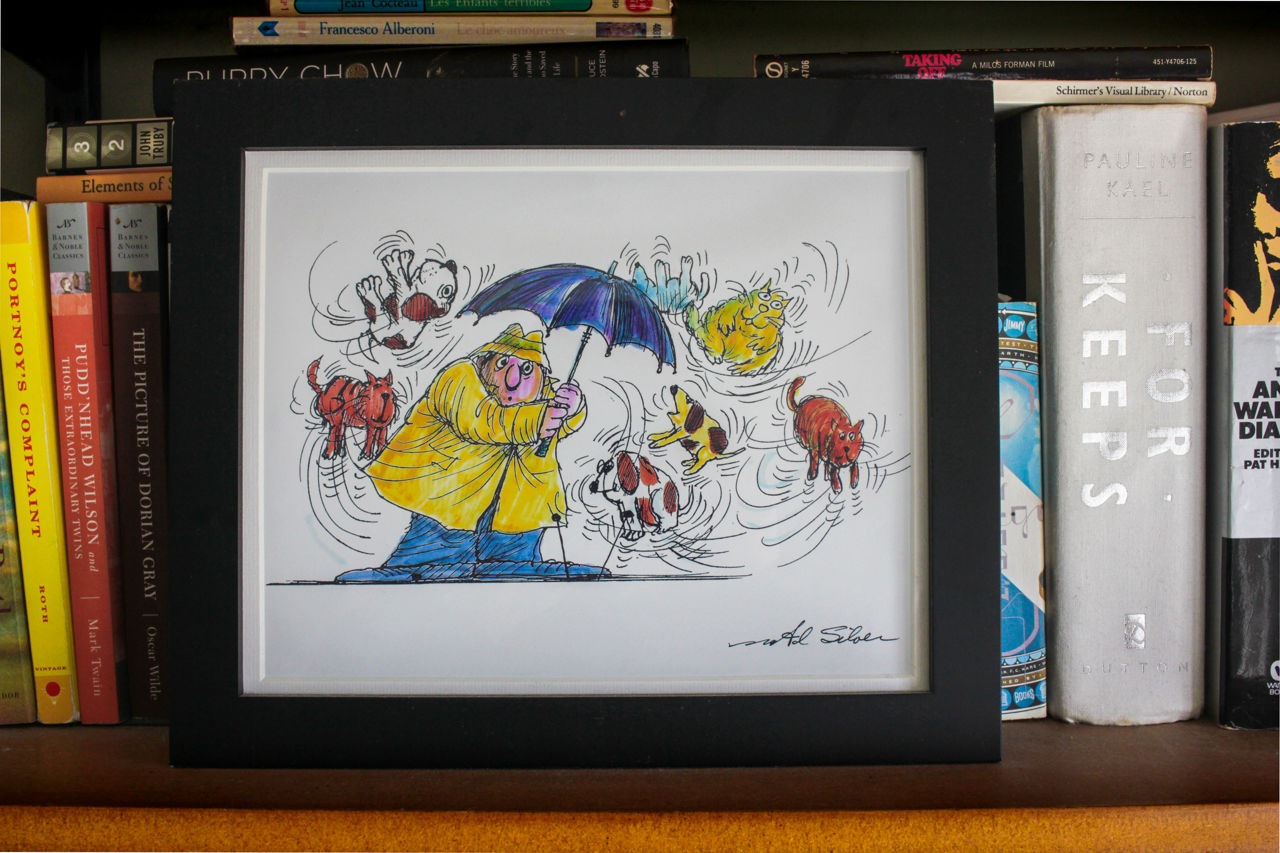 The Father's Artwork
My father was a naturally gifted artist (and former Sr. Executive Creative Director) who filled hundreds of sketch pads with his comical drawings.
No matter what was going on in his busy life, he always found time each day to let his imagination play. I found this sketch in his pad and framed it.
It's a daily reminder to squeeze in some fun along with all the work.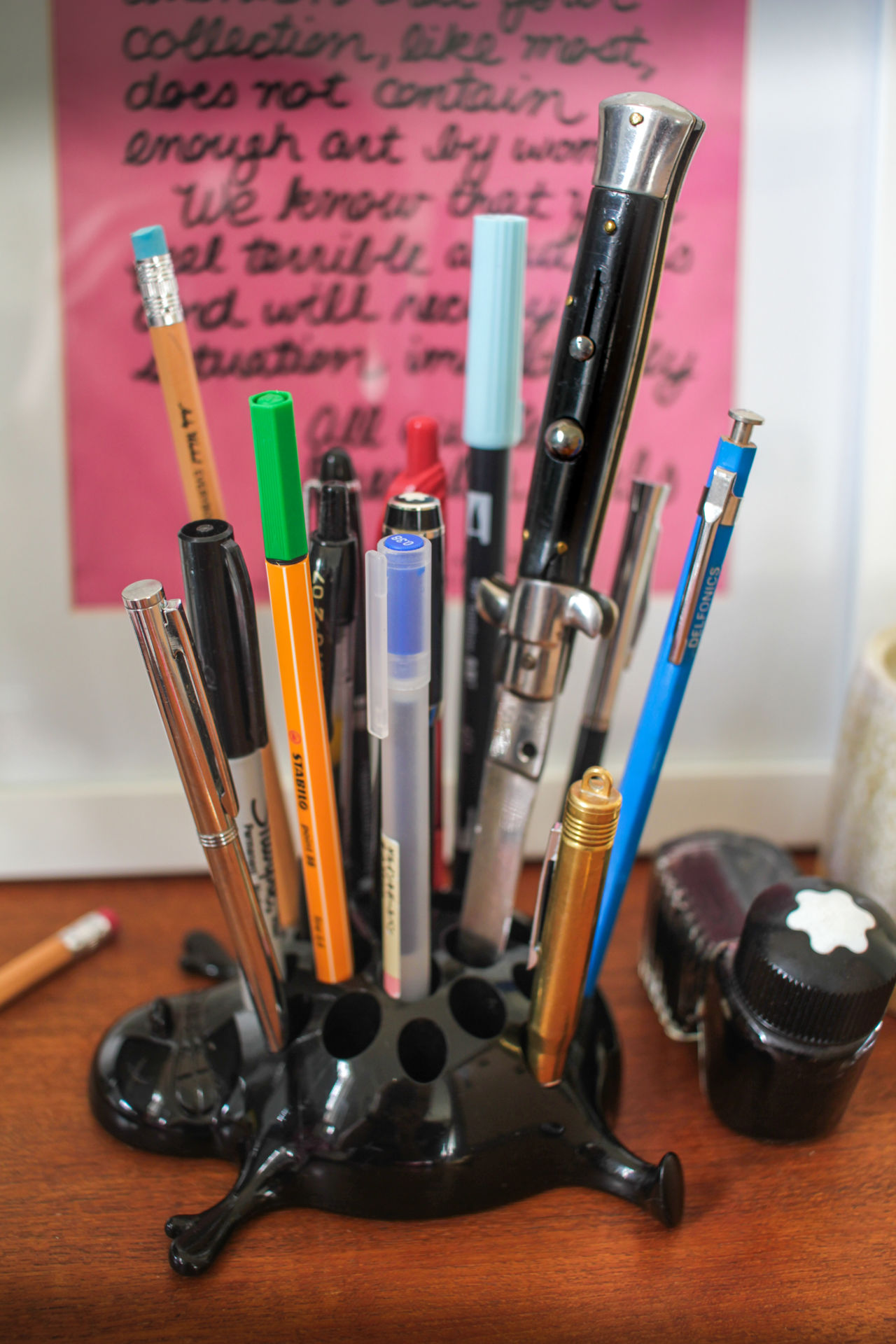 The Found Switchblade
I found this switchblade one morning outside my apartment in the East Village of NYC.
I wondered what degenerate was carrying it and what happened to make them stash it? I decided to rescue it from the mean streets and reform it from street-fighter to letter-opener.
It seems much happier now.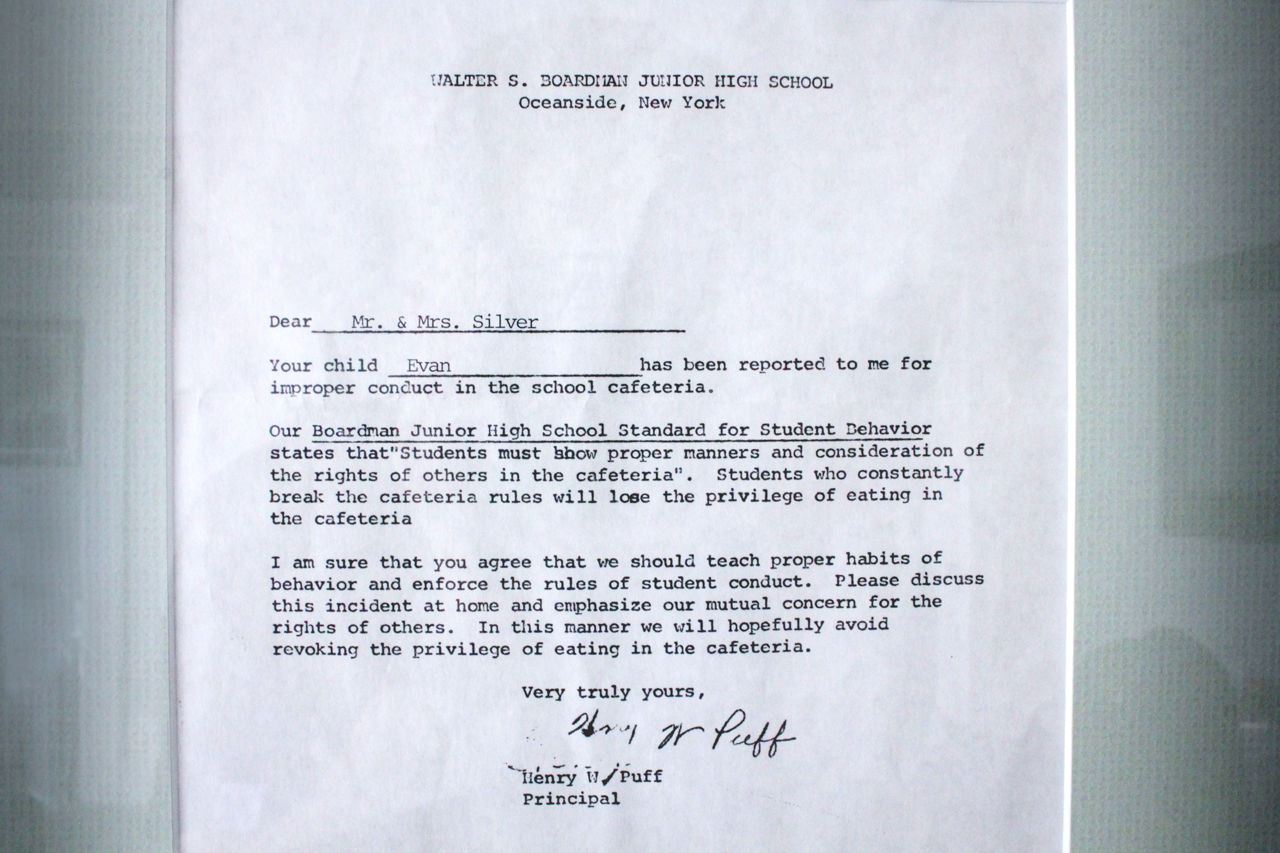 The Letter From The Principal
My parents saved this disciplinary letter from my Junior High School thinking I'd want it when I got older. Thank god they had the foresight to know a food fight would be required training for my future career as a comedy director.
It hangs right beside my desk, challenging me every day to step up and become the man I used to be in the 6th grade.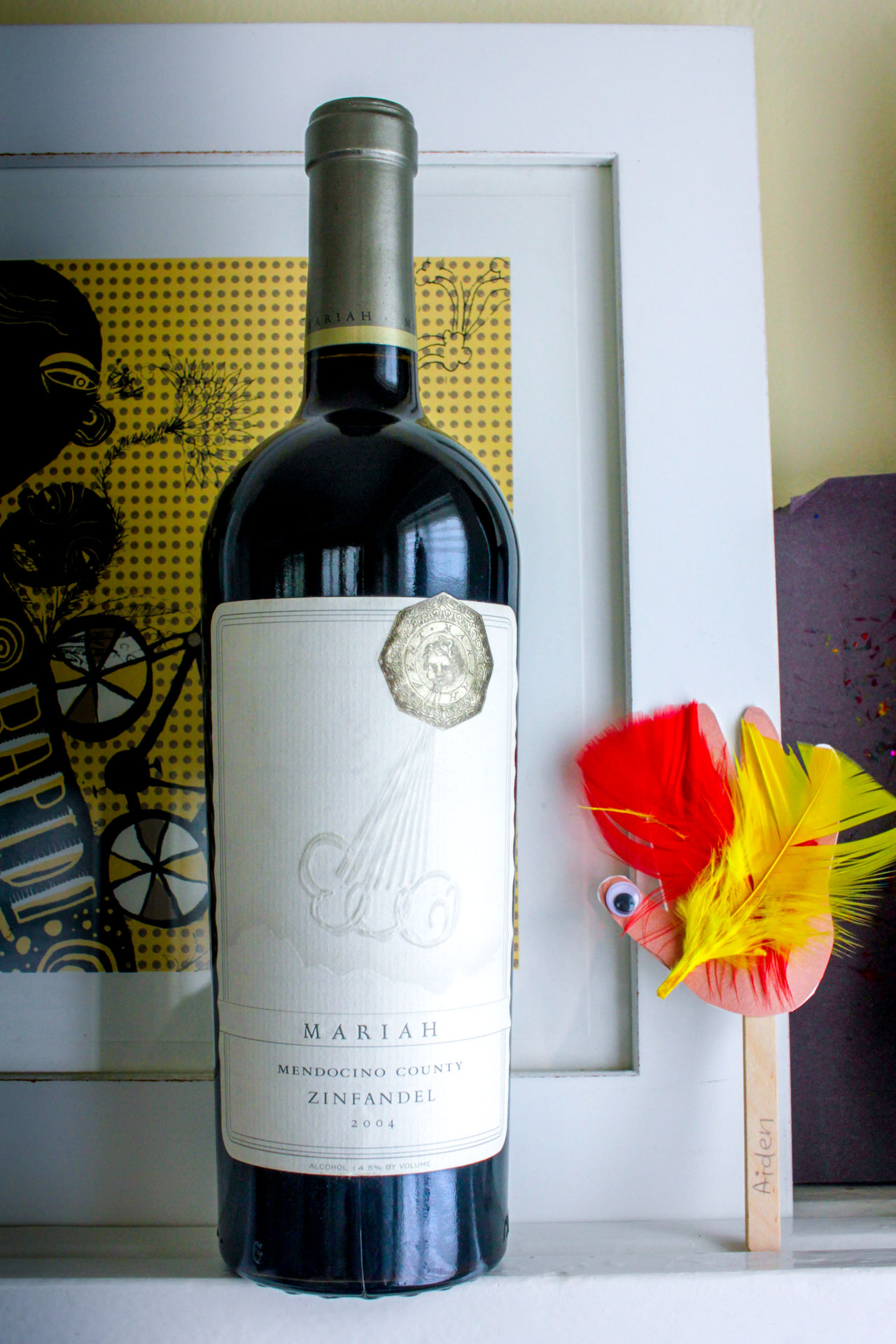 The Bottle Of Mariah Carey's Wine
I wrote and directed a series of comedy sketches starring Mariah Carey and Snoop Dogg when I worked at MTV. After our shoot, Mariah sent me this one-of-a-kind bottle of her own branded wine as a thank you.
I keep it on my shelf as souvenir more than something I'd ever open. I wish everyone I worked with were Mariah Carey. Or at least, they had their own wine to send me after we wrapped.
The Deck Of Cards
Card tricks are a great way to kill time while you're waiting for a conference call or for an edit to post.
This is a Svengali deck, so it's loaded with the eight of clubs. Wait, I'm giving this trick's secret away! All you have to know is that I know your card, and yes, it's the eight of clubs.
And don't tell anyone I told you.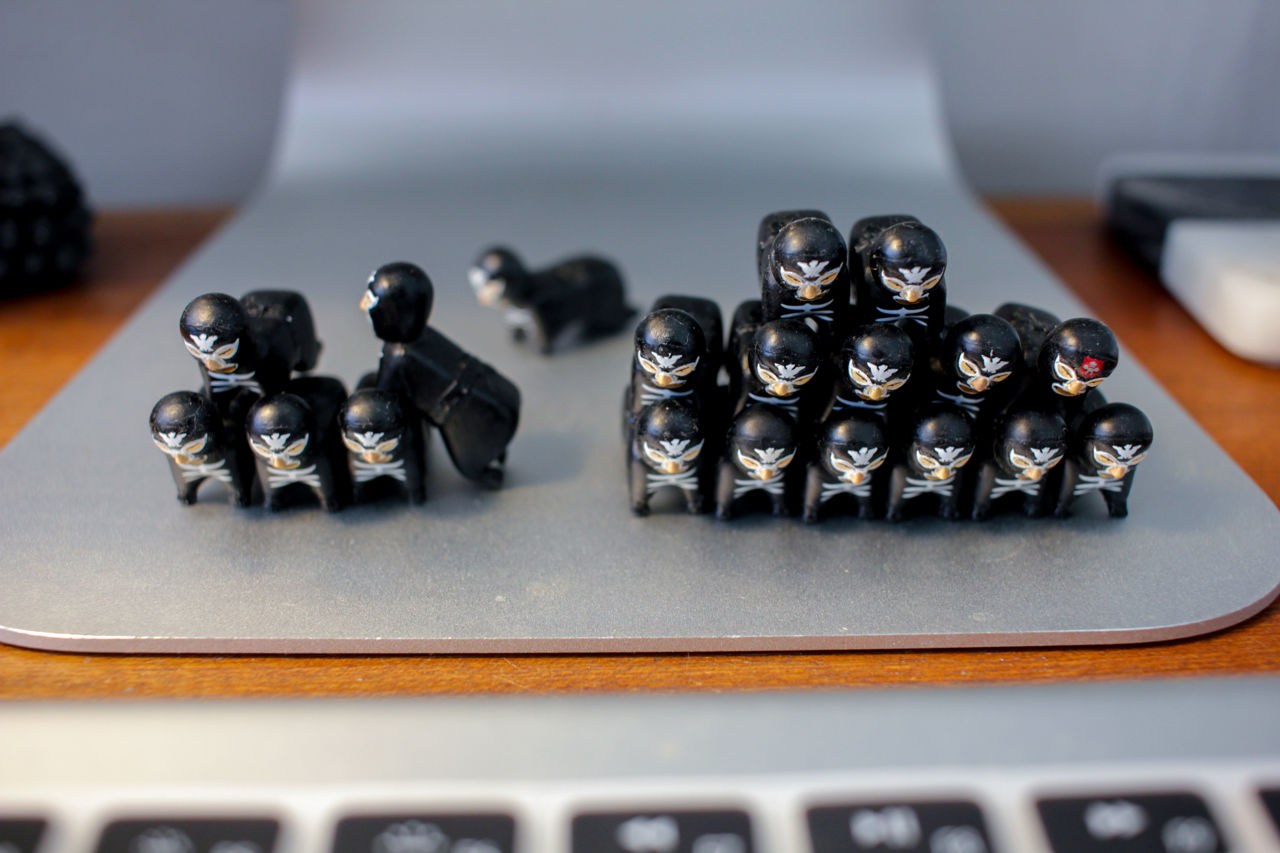 The Japanese Stackers
I don't know what the hell these are actually called. They were a gift from my friend who picked them up in Japan. She told me, you stack them on your desk and they help you relax.
It seems to work... until they fall.
Which stresses the hell out of me.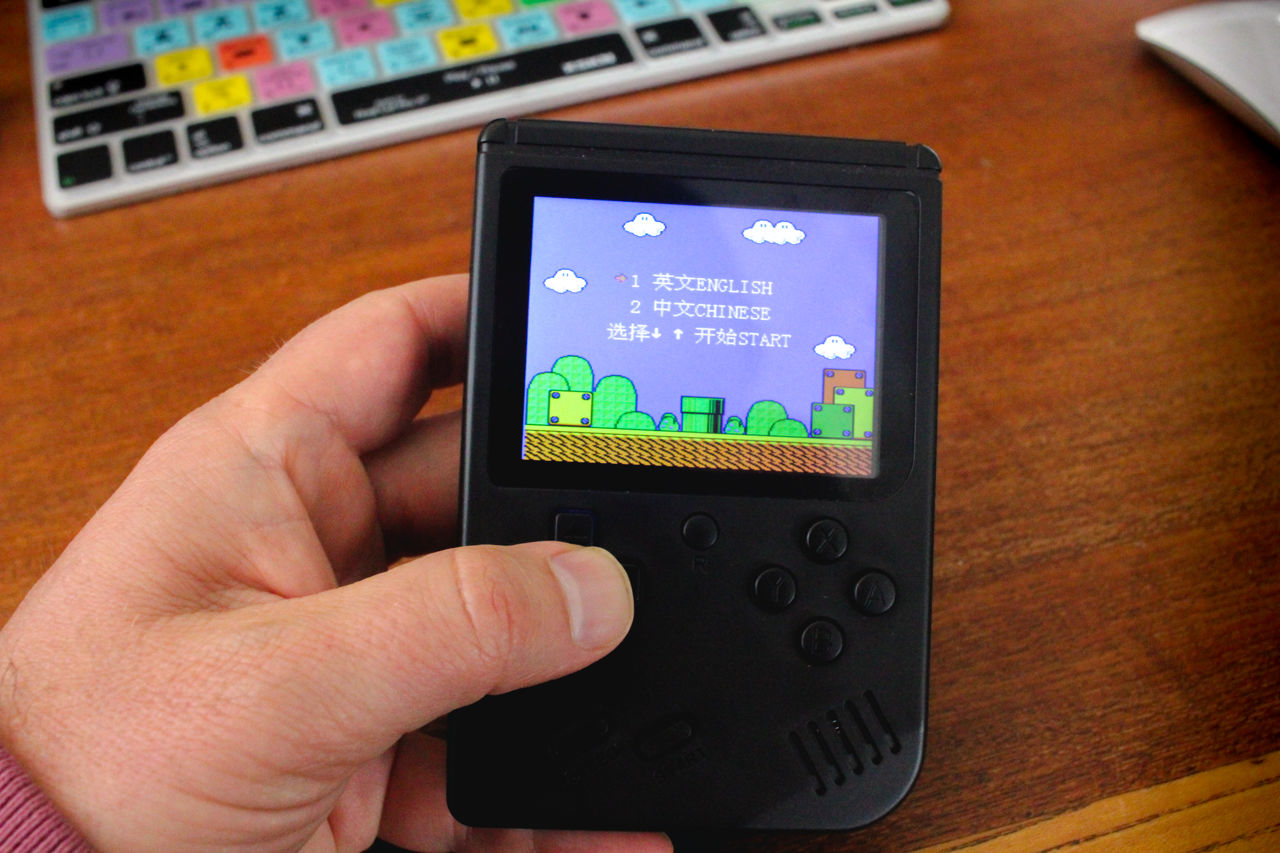 The Faux Game Boy
This is one of those ridiculously cheap, retro-gaming emulators from China that feature over 180 arcade games inside its plastic shell. It lives on top of my desk.
God knows, there's nothing more comforting at the end of a work day than the upbeat sounds of an 8-Bit arcade game in your hands begging you to play.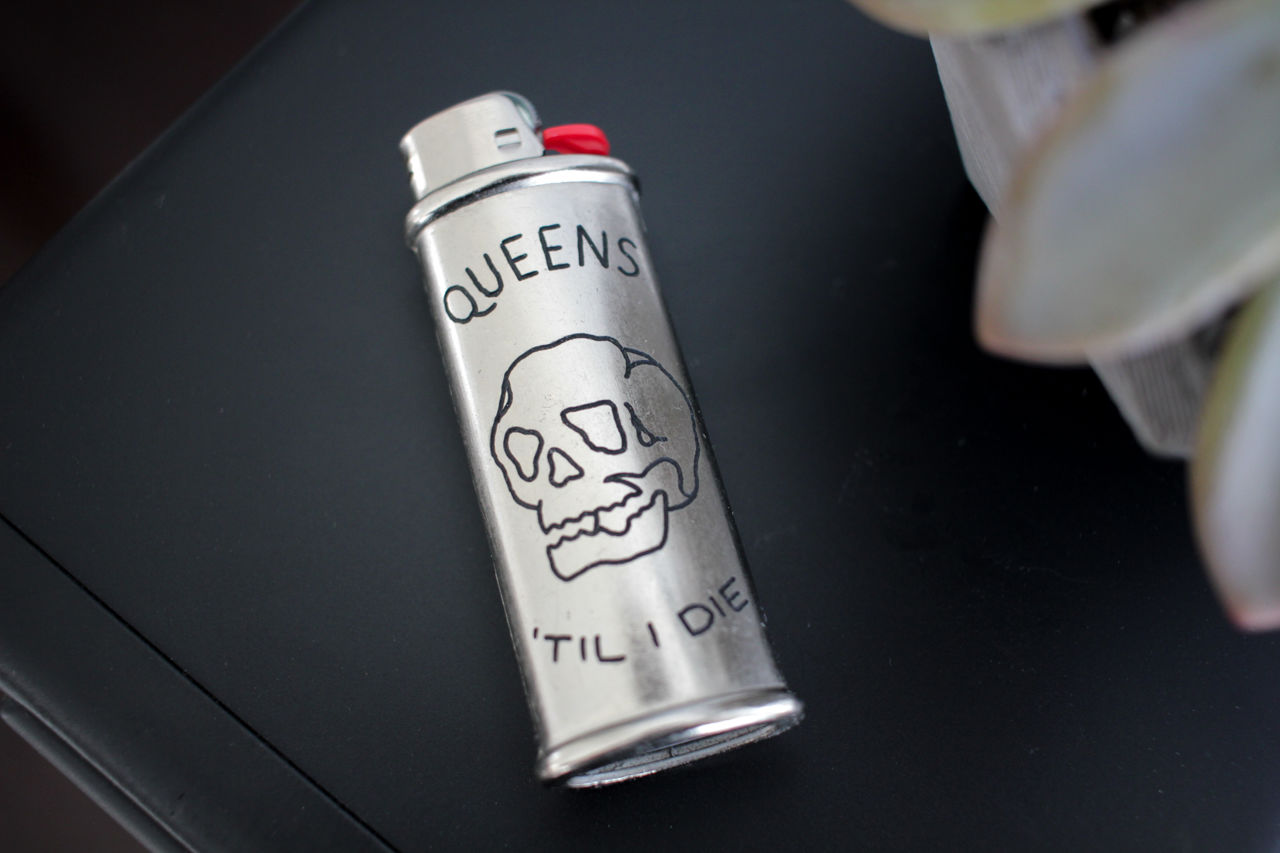 The Hand-Engraved Lighter
I don't smoke, but when I saw this hand engraved lighter by the artist, Ana Stone, I thought I'd start.
Okay, not really. But I needed something to light candles.
Plus, my mother grew up in Queens, so having this inside my desk makes me feel dangerous and unconditionally loved all at once.