News
eightvfx teams with Minted Content for Cadillac's new action-packed brand campaign
David Leitch directs VFX-fueled ads for Leo Burnett Detroit.
Conceived by Leo Burnett Detroit and directed by Minted Content's David Leitch with CG/VFX from award-winning post-production studio eightvfx.
The dynamic and thrill-inducing No Barriers and Finish Line spots debuted this Academy Awards as part of the launch for Cadillac's new "Make Your Way" campaign. Embodying the General Motors-owned luxury brand's aim at linking the brand with people of "unwavering self-determination" the ad campaign was introduced by Oscar®-winning actress Regina King and celebrates the grit of those who pave their own way to success.
Giving a nod to the stunt men and women of the film industry, the 60 second cinematic films follows various models of Cadillacs driving through the city with people seemingly able to sense them from wherever they are. Set to the tune of Nobody Speak by DJ Shadow featuring Run the Jewels, the spot follows women and men as they run out and try to follow the vehicles. One woman jumps up on her desk at work, then crashes through a window. A guy in the library smashes through a bookcase and jumps over a railing to the floor below. Two people chase after the cars in a parking garage, while one woman jumps off an overpass.
Unlock full credits and more with a Source membership.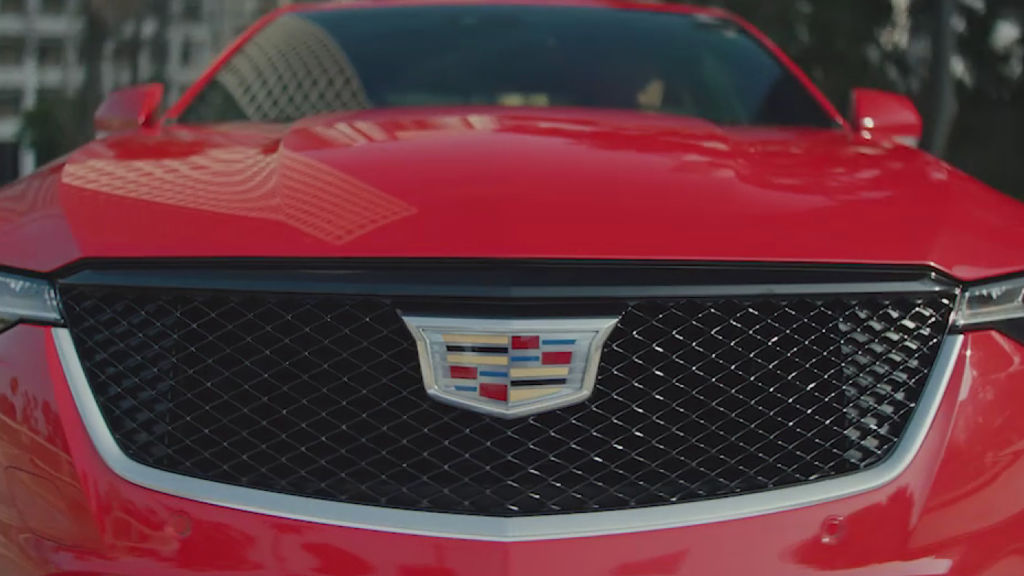 Using a carefully strategized, clever combination of Houdini, Maya, Nuke, and Flame technology, eightvfx's CG and 2D team created the meteoric glass door explosion, enhancing the particle effects and adding the new model of car in post. Comprehensively, five different locations existed where photorealistic VFX had to be integrated to give the spot the blockbuster effects.
"We had to make the world a little surrealistic by modifying the environment, adding colors on buildings and improving the already fantastic performances of the stunts," shared eightvfx Executive Producer and Managing Partner Baptiste Andrieux.
"The entire team at eightvfx enjoyed working with the client and production teams to create the energetic spots packed with intensity for the Cadillac brand. Having worked with Leo Burnett Detroit EP Patrick O' Brien previously made collaboration on this campaign a seamless experience, from start to finish. We had some unexpected challenges arise towards the end of the project and without his dexterity, it would have been much more arduous, " added Ryan Dahlman, VFX Producer, eightvfx. "Car commercials are known for requiring very specific cleanup mandates in order to fall within legal guidelines. The extremely talented team and cutting edge equipment made it possible to complete vital, last minute tasks addressing these issues in the allotted time frame."
Cadillac has been part of the Academy Awards® and its celebration of hard work and creativity for seven years, using the ceremony's broadcast to launch new products and brand campaigns. The spot and two additional ones debuted during the Oscars live broadcast and are currently airing nationally.
Unlock full credits and more with a Source membership.