News
EE envokes envy with launch of the apple iPhone 12 Pro
Kevin Bacon stars in the latest EE brand campaign to mark the launch of the Apple iPhone 12 Pro, available on EE's award-winning 5G network - The new advert sees Kevin Bacon admiring his brand-new iPhone as Doug, who is not yet on EE, looks on enviously.

Kevin Bacon has returned in the latest EE brand campaign which celebrates the launch of the new Apple iPhone 12 Pro, available on EE's award-winning 5G network.
The campaign puts the new handset in the limelight and highlights the benefits customers can receive, reminding viewers why EE is crowned the UK's number one network year after year.

The nationwide campaign launched on 23rd October on ITV.com and, this week, highlights of the 30-second TV advert include Channel 4's Great British Bake Off and Channel 4's Gogglebox.
The advert opens with Kevin Bacon sitting in a café, admiring his brand-new iPhone 12 Pro in all its glory. As he continues to marvel at his new handset, passer-by Doug gazes through the café window in awe, as viewers hear his internal monologue murmur, "That network".
Unlock full credits and more with a Source membership.
Show full credits
Hide full credits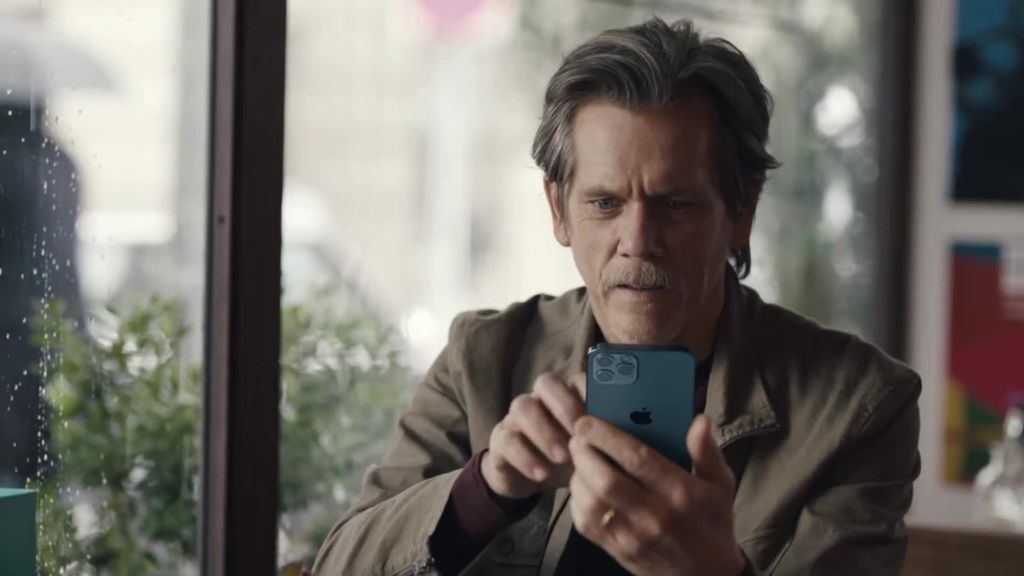 As the music continues, the camera focuses on the unmistakable EE 5G emblazoned bag and Kevin, as he adoringly admires the handset's beautiful design and unparalleled new camera, highlighting that the latest iPhone is available on EE's Full Works Plan made for iPhone.
As Doug continues to look on enviously, a tear comes to Kevin's eye as he says, "There is nothing left to want". In response, viewers again hear Doug's internal monologue as he thinks, "And nothing I want more." As Kevin gazes into the distance, he poses the question, "Will life ever taste this sweet again?".
With the inspiring music reaching its peak, Doug is transfixed on Kevin and his new handset, reaching out to place a hand on the window, we hear his pained internal monologue say, "That could be you, Doug!" Kevin, spotting the envious look on Doug's face, advises viewers to "Get the new iPhone 12 Pro with 5G on EE, and be the envy of everyone".
EE continues to drive digitally integrated campaigns through its ad agency Saatchi & Saatchiwith a focus on social across Twitter, Facebook, Instagram and Snapchat, as well as other video display partners. This campaign will run across TV, out of home (OOH), and video on demand (VOD) – with edits and content developed specifically for a range of digital and social channels.