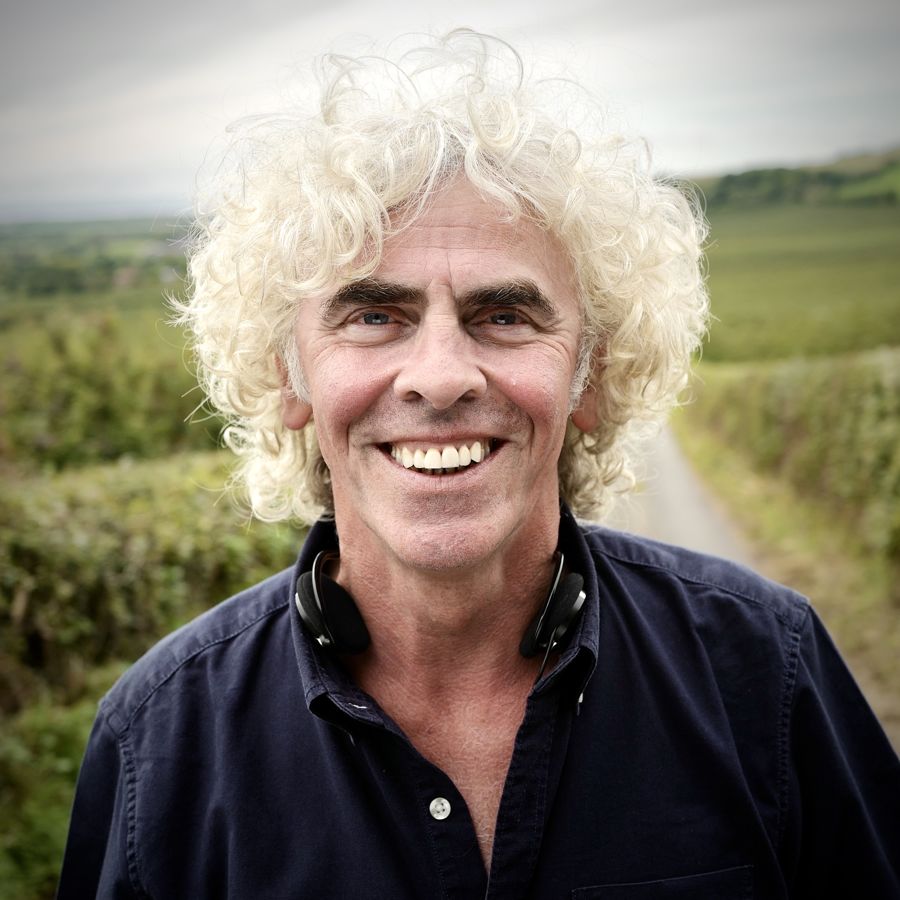 Inspiration
Declan Lowney: A Few Of My Favourite Things
Merman director and all-round comedy-helming legend (Ted Lasso, Alan Partridge, Father Ted) Declan Lowney tells us what he currently keeps in his home-away-from-home in Los Angeles [from where Lowney is repped by Minted Content] to keep his creative juices flowing.
I'm in the middle of a self-imposed short sabbatical to Los Angeles, to give Tinseltown the opportunity of taking to me... or not.
I've dabbled with LA on and off for a few years, coming and going to direct ads and episodes of TV comedies.
I keep popping back to the UK for work, and to check on Dan and Ted, our big boys back in Brighton. I'm in London in Feb to direct the opening episodes of Ted Lasso season three. I've been with the show since season one and it is as much of a joy to direct as it is to watch.
Actually, I'm exaggerating - it's even more fun to direct!
When you're travelling a lot, it's important to have some stuff from home around you, things that remind you who you are and where you've come from.
No matter how lousy some days can be in this business, having a few familiar bits around helps you remember that someone, somewhere still loves you!
These are the things on my desk that keep me close to home. And home is where the heart is: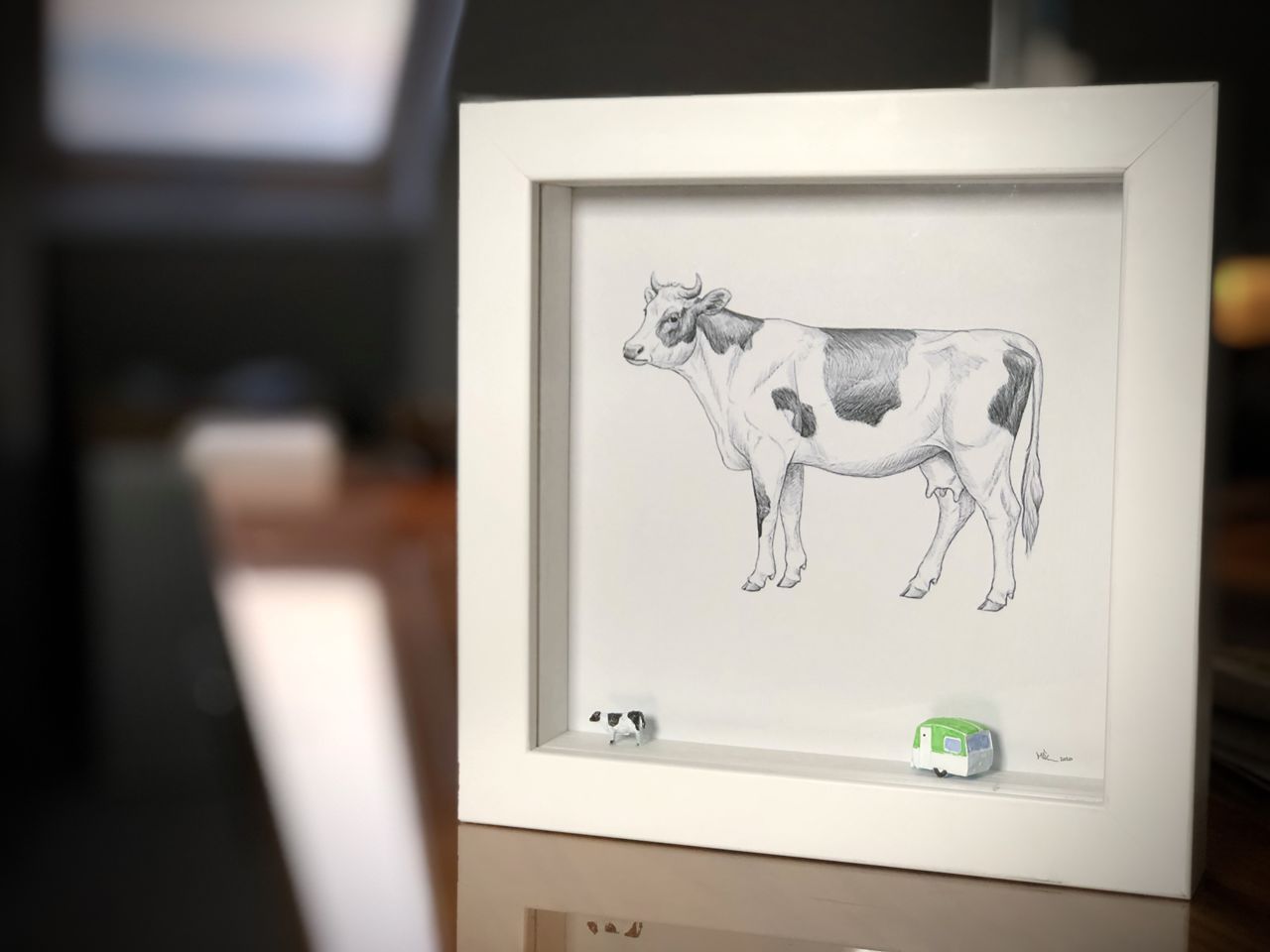 The Framed Father Ted
My lovely Father Ted shadowbox was given to me by my good friends Emma & Paul. It captures the essence of the show beautifully and simply.
It references one of the best gags of the entire series, from season two's HELL.
Ted is on holiday with Dougal and Jack in a tiny green caravan. It's been raining incessantly and they've got caravan-fever. Ted is explaining to Dougal the difference between the plastic cows in his hand (small), and the real cows in the field outside (far away).
The gag always takes a moment to land, but when it does… the hit is awesome!
And then there's the added joy of imagining just what the conversation was in the moments before we joined the scene. Classic, simple, beautiful comedy.
Arthur and Graham, Dermot and Ardal - what an amazing combination of comic minds.
Watching the mechanics of the joke unfold, reading the structure of the sentence, hearing the timing of the delivery, being so close that I could hear the cogs whirring in all their comedic brains was a master-class in funny.
That dialogue is also the most misquoted from the series! I've heard people happily saying "these are near, but the ones out there are real", which doesn't quite work. Seems churlish to correct them, but I did. You can't have people butchering such brilliant writing!
In the time-honoured tradition of all great TV successes, we had no idea of the absolute genius show we had on our hands when we were making season one of Father Ted.
It was only when we were partway through shooting season two (freezing our fecking arses off in the wilds of County Clare, battling short daylight hours, gale-force winds and torrential rain) that the enormity of what we'd created started to become clear.
We won a BAFTA, and pretty much every comedy award going that year.
Father Ted changed my life!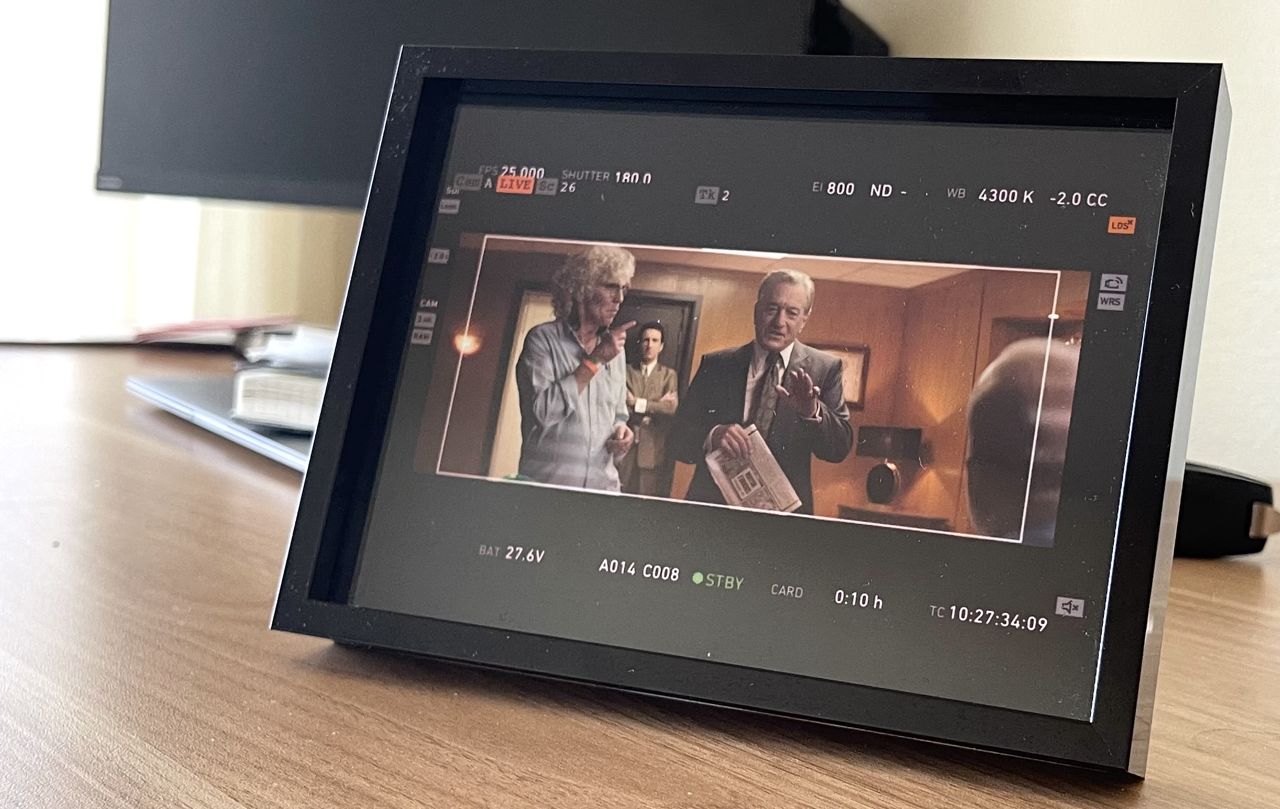 The Doughy De Niro
This was a frame grab from my Warburtons Goodbagels shoot with Robert De Niro.
Bob was on great form and we were having a bit of a laugh when the camera started rolling.
My editor Leo grabbed this.
I hardly have any pictures of me with famous people, because I'm quite shy about stuff like that.
I worked with Pavarotti once and was at the after-show party at his home in Modena. I'd managed to get my Mum and Dad into the party and could see my Dad watching proudly from the next room as the photographer was taking a shot of Pavarotti and me.
My Da would have loved to have his picture taken with Luciano, but I just couldn't bring myself to ask… and in a moment, the opportunity slipped away.
I've regretted that ever since.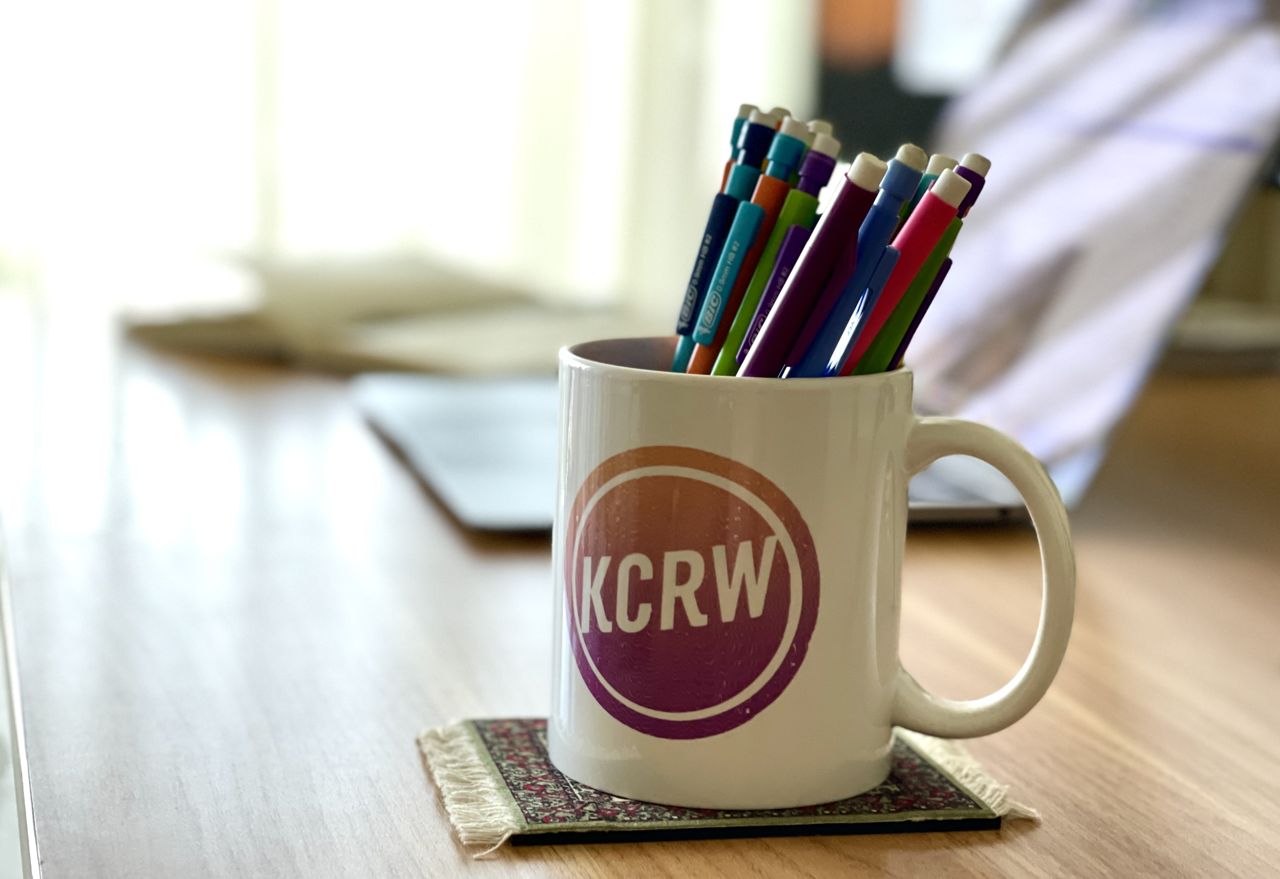 The Radio Mug
I listen to National Public Radio a lot, and KCRW just down the road in Culver City is my favourite station.
It is so hard to find impartiality in media here but public radio still feels like it achieves it.
And I need something to keep my directing pencils in!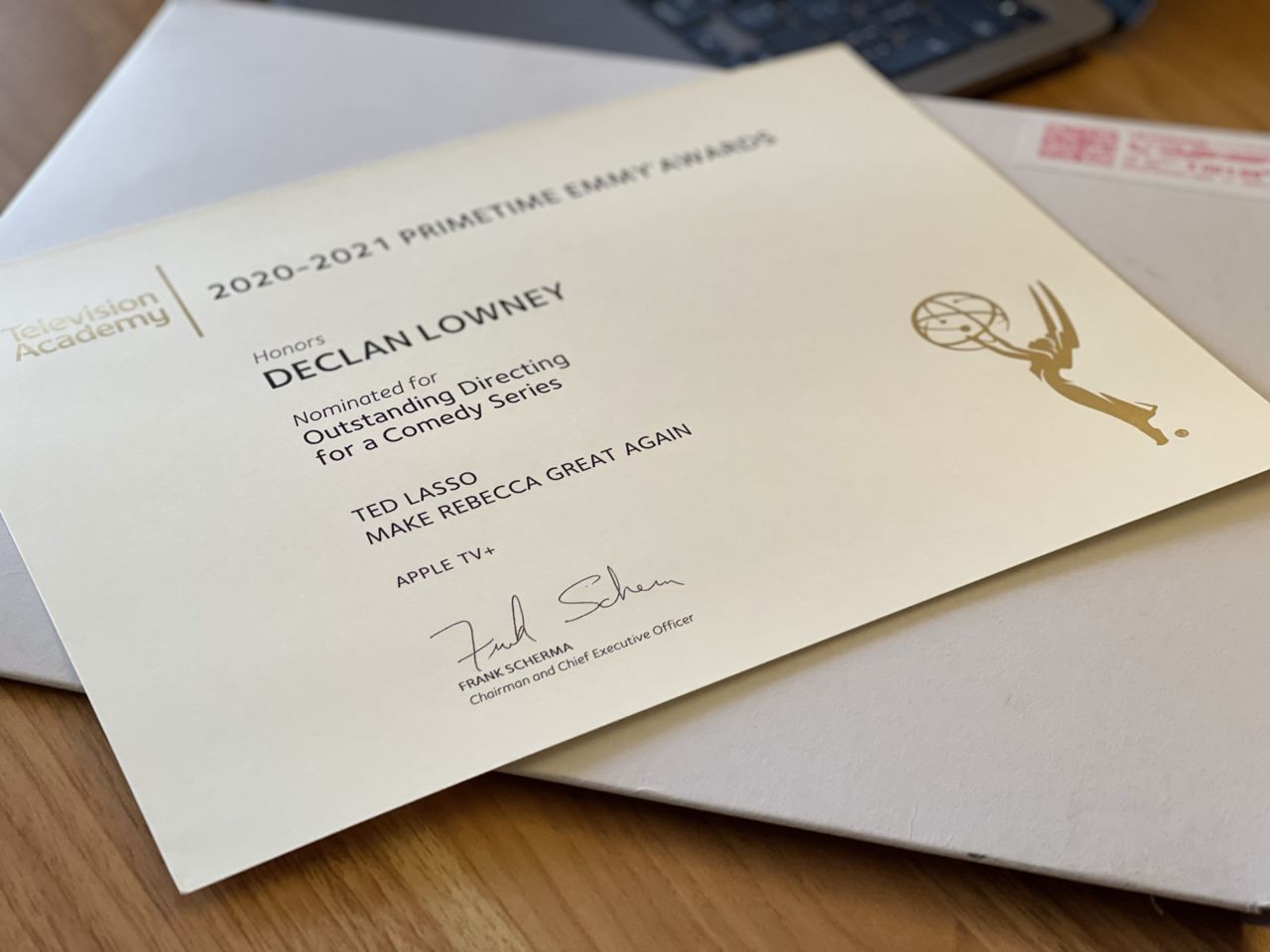 The EMMY Nomination
This just arrived in the post: my EMMY Directing Nomination, for Ted Lasso.
My shows Moone Boy and Little Britain also won Emmys, but this was the first time I was being recognised individually for Directing.
I feel privileged to have worked on Ted Lasso - such a special show, with such an inspirational leader in Jason Sudeikis.
And, once again, back in 2019 when we were making season one, we had no idea we were creating something that was going to have such an impact on its audience when it arrived mid-pandemic.
Ted Lasso heralded a new sort of TV comedy - a show where the characters really cared about each other.
Jason's compassionate take on the sports-underdog-workplace-rom-com scored a record-breaking 20 Emmy nominations, including three for its lovely directors.
And watch out this year for a slew of new comedies attempting to emulate the Ted formula.
The most over-used phrase among Hollywood execs these days is "But can you make it more like Lasso?"

By the way, I don't only work on shows with Ted in the title, but this Ted was another game-changer for me.
The View
My favourite thing on my desk isn't actually ON my desk, but beyond it: the view!
I truly am a sucker for sunshine, and the palm trees and blue skies of LA [above, on the left] take me back to my childhood summers on the beaches of Curracloe [above, on the right], in Ireland's Sunny South East.
We had blue skies, seemingly endless sunshine and rather bizarrely, loads of palm trees!
I find this view uplifting every day; it's a long way from Curracloe of course, but there is something weirdly calming about LA that inspires me.
I can't help but smile when I look out, and daydream distractedly - small wonder I'm getting no work done here!