Work
Danny Corey dips his toes in the sea of absurdism
The LA-based director takes us on a hilarious whimsical break from reality in his latest surreal short film.
Unlock full credits and more with a Source + shots membership.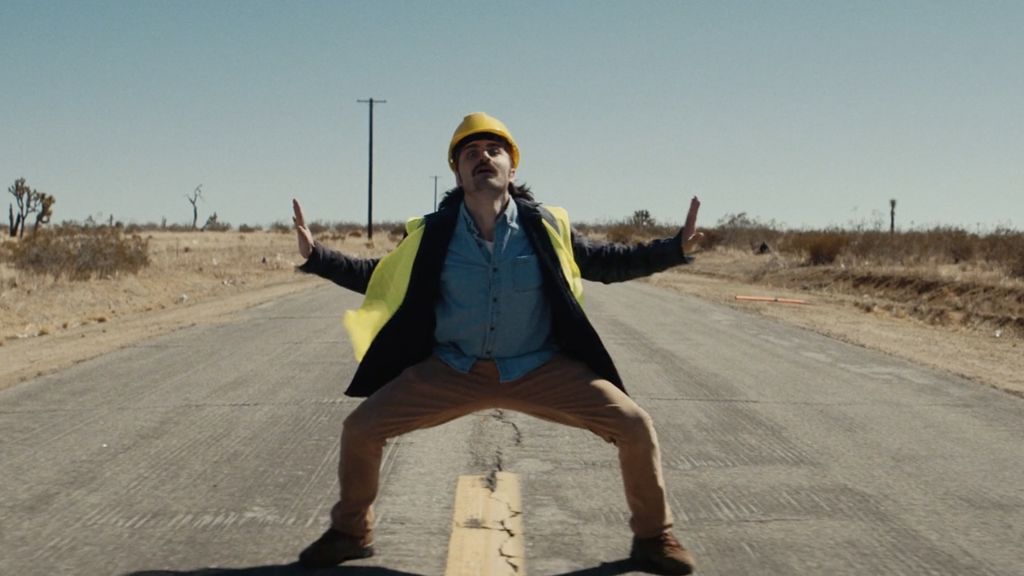 Directed by Danny Corey through Valiant Pictures, Vacations stars a despondent construction worker whose practically obsolete job is to hold a 'stop' sign on the side of a dusty desert road devoid of cars.
Without a soul in sight, the worker breaks out into a comedically choreographed, impromptu dance routine, perfectly paired with an upbeat, instrumental soundtrack. So absorbed in his balmy boogie, he doesn't even clock that an RV pulls up behind him.
Finally letting the car pass and resuming his position at work, he takes a cheeky sip of a blue cocktail, a recipe that Corey, a keen mixologist, created himself especially for the film.
Vacation finds the perfect balance of fun, humour and humanity, playfully illustrating the silent need for escape and the importance of finding excitement in the ordinary.