News
Calabash steps up with new Starkist ad
Animation Studio collaborates with agency Quench on latest spots featuring iconic Bbrand character Charlie The Tuna.
It may be hard to believe but it's been 60 years since America first met Charlie the Tuna, the classic brand icon for Starkist tuna.
The latest ad to feature the work of animation studio Calabash is Stair Climb 500, which finds our favourite fish assuming the persona of a sports announcer (complete with an outsize microphone) providing a running commentary to a busy mom's day as she climbs the household stairs around the house. "How does she do it?" Charlie asks. The answer, naturally, is by refueling with Starkist Tuna chicken and salmon pouches.
The new ad is one of two Calabash collaborated on with Harrisburg, PA-based agency Quench. Stair Climb 500 is currently airing; a second spot will break later this year.
Unlock full credits and more with a Source + shots membership.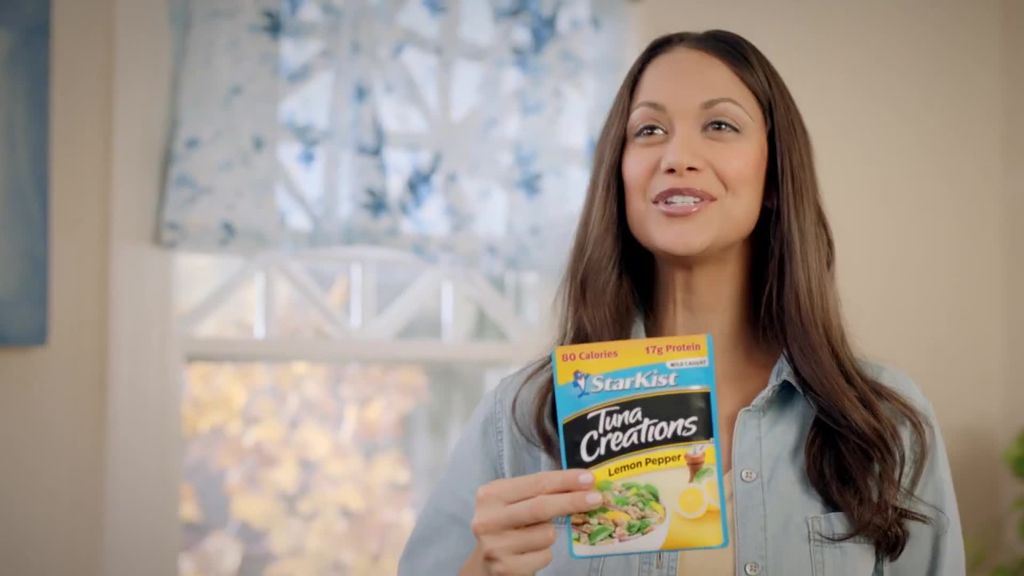 "We've worked on many StarKist ads with Charlie, but each time it always feels fresh and new as we animate new actions for Charlie," Wayne Brejcha, Calabash's Creative Director, says. "In this one, he swims alongside the actress as she hurries up the stairs and high-fives with her. The pandemic made it necessary to work remotely, so the animators were never all together in the same room. We managed the project on Slack. The animation rig for Charlie is always a challenge, but our animators came up to speed quickly."
Brejecha adds, the actor did a particularly good job performing with an animated character, aided by an actual-size stand-in print of Charlie that helped the director compose the shot and the actor know where to look in order to appear to be looking at the animated Charlie's eye-line.
"The scene where she high-fives with Charlie was the most challenging, but thanks to our compositing experience with the Charlie character, the final shot was flawless," Brejecha says.