Work
BMW creates a moving tale of brothers reunited
The spot, launching for Ramadan, sees painful memories spark an emotional reunion.
Unlock full credits and more with a Source membership.
Show full credits
Hide full credits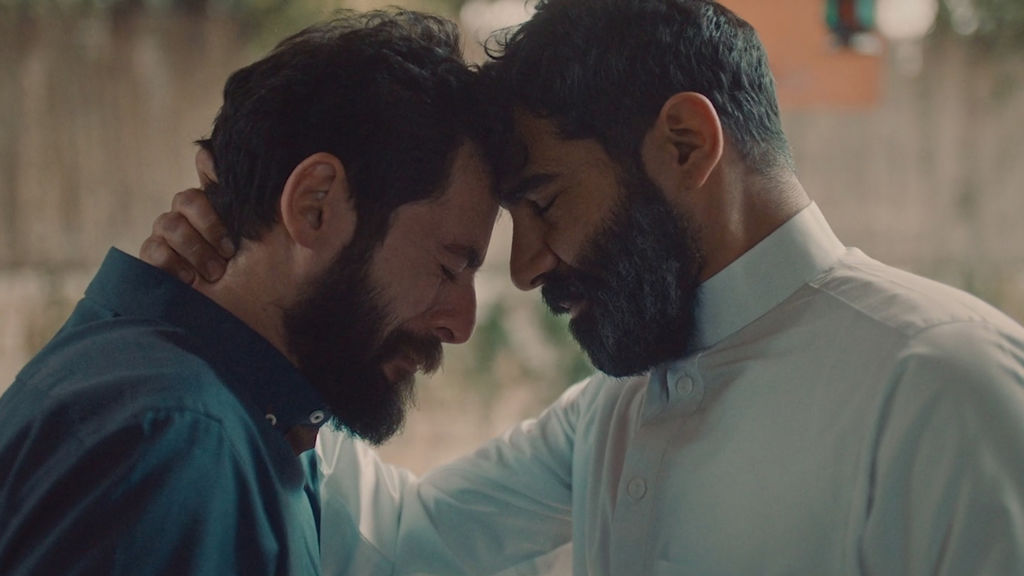 Trying to cut through in the month of Ramadan is particularly tricky for brands, especially as many companies offer discounts on their products or services in the spirit of giving and generosity.
As a neat counterpoint, BMW and agency Serviceplan instead chose to pull at the heartstrings with Brothers, playing on the family aspect of the religious period to tell the tale of a father whose emotional separation from his sibling weighs heavily on him.
Filmed in an incredible seemingly single-take shot by director Sune Sorensen, the spots delightful construction and central performance from Lebanese actor Elie Mitri (previously excellent in the Grand Prix-winning Hope for Red Cross) give it a real emotional intensity.
Speaking of the spot, Sorensen says: "I was equally humbled and excited to take part in this - it felt like one of those very special moments with a message that really resonated with me. Life is too short to waste it on pride or ego - we only stand to lose that way. And we gain so much from forgiveness and reconciliation. Love always wins.
"The client and agency took a great leap of faith with me on this film. What started off as a 30 second commercial ended up as an epic 3 minute one-take, and it took a lot of courage for everyone to understand the value of that. I wanted to portray the film's emotional development with a sense of immediacy by creating a proximity to the actor and his feelings of distress and turmoil while they happened. A pain that nor he, or we, could escape from because they appeared in the moment. This meant going beyond the natural boundaries of traditional commercials - to allow space for the internal process to externalize and to allow uncompromising authenticity with the characters. The strength of this approach became apparent almost the second we started shooting. The actors had room to truly convey their emotional distance and Elie could dig deep into his character's feelings of remorse and resentment for not being able to reconcile with his brother during such an important month of the year - it was very hard to watch, even behind the camera, and let's just say the actors were not the only ones crying. The experience was very moving."

The commercial will be featured across on TV across the entire MENA region on Rotana Khaleejiah + MBC Drama (MENA) and Dubai TV and will also air online for the GCC region, and on social media platforms (Instagram, Facebook, Snapchat, YouTube).