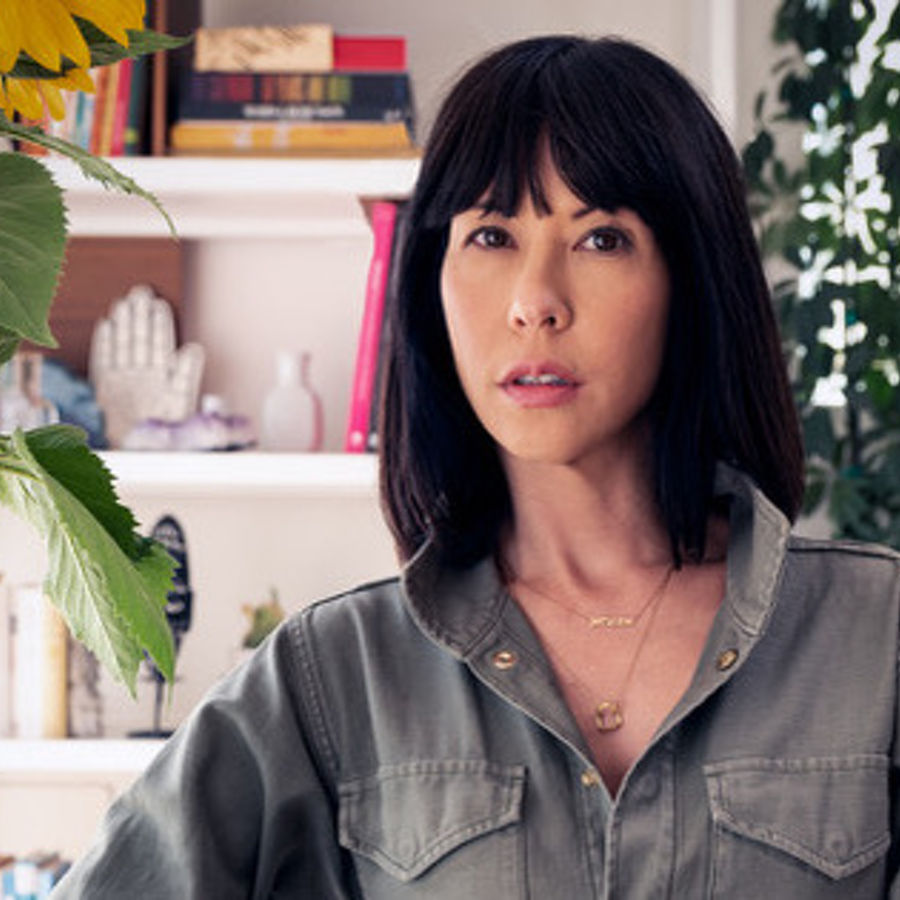 Inspiration
Art of Advertising: Lisa Houck
Executive Producer at Timber, Lisa Houck shares the vibrant, femme-forward, and multi-cultural artistic inspirations that have carried throughout her life and career.
Luis Barragan
The culture, arts, and rich tapestry of tradition of Mexico have greatly influenced many facets of my life including how I create space, use color, invoke natural elements in my surroundings artfully. Barragan is a master of this in his architecture. While spending two months in Mexico City last year, I was able to return to some of my favorite Barragan works including Casa Barragan & Casa Gilardi. Cassa Giraldi exemplifies a reverence for nature - the entire structure was built around a single Jacaranda tree. The exterior walls were painted the exact shade of purple to match the blooms. His work evokes space created for tranquility, serenity, and intimacy.
Peter Beard
Peter Beard has been a huge influence on me and inspired my decision to study photography as early as high school and college and to this day inspires my sense of adventure and lust for travel and discovery. I fell in love with his diaries - photographs, drawings, writing, collages, etc. The style was madcap and evocative of far-away lands and adventure. His work in eastern Africa featuring haunting black-and-white images of the wildlife in compromised living conditions due to big game hunters was a testament his commitment to animal rights
He's the ultimate storyteller. There is so much richness in each of his works from the photo, to the written story, to the drawing, and even in the mediums themselves. He often used blood as ink. He sadly passed this April.
I adore everything about Natalie's playful, hyper-feminine and erotic line drawings. Her delicate renditions are a celebration of female self-care and pleasure. In addition, I appreciate the vintage look and feel created by her use of antique ledger paper and collection of vintage lingerie seen in the drawings, her depictions of pinups and 1920s-style women. She's part of a new generation of female artists flipping the concept of the male gaze and creating the "female gaze."
Graciela Iturbide
While living in CDMX for a few months last year, I stumbled upon an exhibition of Graciela's with no previous knowledge of her at all. I was walking by one of the many ornate buildings in the Centro Historico district, which had its grand doors open… I peeked in and saw a photo exhibit. This discovery was everything I love in photographs: mesmerizing rawness, honesty in subject, and gorgeous lighting. Each picture invokes a narrative beyond what is seen in the image. There is a sense of mystery. Her recurring themes of looking at symbolism and ritual specific Mexico's diverse cultures and practices fascinate me. For me her work with the local indigenous women of Oaxaca presents a feminist perspective, showing these subject's independence, pride, and femininity.
Alonzo King
Alonzo King was born in Georgia to Civil Rights activists in 1952. He is the Founder & Artistic Director of Lines Ballet in San Francisco. I discovered Lines in the early 90s while living in the city. Having been an obsessive fan and student of dance my entire life, I immediately connected with how special King's work was. Aesthetically, the look is more modern than traditional ballet. He chose many BIPOC, and specifically Black people for the majority of the principal roles, and coupled casting with unique choices in musical collaborations, and sparse sets and costume designs. All this meant that King had crafted an entirely unique genre within the practice of ballet.
His musical collaborations with artists such as Pharaoh Sanders, Hamza el Din, and the San Francisco Opera create a multi-sensory impression that I cannot forget. I fell in love with the production "Rasa," music scored by Zakir Hussain.

This was in the early 90s and I went out and bought the CD released in conjunction with the performance. I wish I still had that! King believed that space holds energy, and that we are all intrinsically connected by this energy in our spaces. Therefore, we are always in a state of collaboration. This man is an artist, a community builder, and visionary on so many levels. I miss taking classes at the Lines Company School in downtown SF housed in a breathtaking historic building built in 1909 for a fraternal society, named the Odd Fellows!
Most famously known for his cult films El Topo, Holy Mountain, Sante Sangre, which blend some of my favorite genres, the surreal and fantastical. His work is based on a life of spiritual seeker and the underlying principal that life is based on change and transformation. The way this influences his characters, stories, and the art direction in his films is fascinating to me.
The art direction resonates with me not only from the historical context of the colors and type of material used in the 1970s, but also because of Jodorowsky's use of symbolism from both the tarot and the Kabbalah. He produced surreal images, a hybrid blend of mysticism and religious provocation.
Nikki de Saint Phalle
Nikki de Saint Phalle is another example of an artist whose work deals with transformation, symbolism, and feminism. Saint Phalle was an avant-garde artist, a forward-thinking feminist, and an activist for civil rights and early AIDS education.
Her colorful, monumental sculptures of the female form contemplates women's societal norms. This idea of transformation is ever present in her work. One of her greatest works is the Tarot Garden. Its a massive 14-acre garden in Tuscany filled with tarot-inspired sculpture and mosaics, many of which are what Saint Phalle was best known for - her vibrant, patterned female figures in a variety of shapes and sizes.
Kerry James Marshall
I was introduced to Kerry James Marshall in 2017 through a massive, 35-year retrospective of his oeuvre. This African-American painter's work focuses entirely on Black subjects through exquisite portraits, lush landscape paintings, and everyday domestic interiors and brings truth to the phrase "Black is beautiful." This quote says it all, "You can't be born in Birmingham, Alabama, in 1955 and grow up in South Central [Los Angeles] near the Black Panthers headquarters," Marshall said, "and not feel like you've got some kind of social responsibility." I didn't want to stop looking and his images, full of stories within them, have stayed with me ever since.