News
Arnold Worldwide delivers Connect2Compete for Cox Communications
Campaign focuses on daily challenges many Kids face to obtain reliable internet access outside of school.
Cox Communications, the third largest cable provider and largest private broadband company in America, and creative agency Arnold Worldwide debuted their first creative collaboration since being named lead brand agency.
The new work is centered around the gap caused by the digital divide across U.S. households and Connect2Compete (C2C), a Cox program designed to provide lower-income families with low-cost, high-speed internet.
While many have heard about the digital divide, the issue is astounding when it relates to children and students. According to Common Sense Media, 15 to 16 million students don't have access to adequate devices or internet connection; equaling about 30% of all students in the U.S.
The work from Arnold sheds light on the barriers that kids without high-speed home internet face to compete at school; highlighting the tenacity and extreme efforts taken by those who don't have access to the internet at home. Whether it's unreliable Wi-Fi signals or financial limitations, students are steadfast in finding ways to gain internet access. With an empathetic lens to the cause, the campaign stresses the idea, "How much more could these children accomplish with daily internet access?"
Unlock full credits and more with a Source + shots membership.
Show full credits
Hide full credits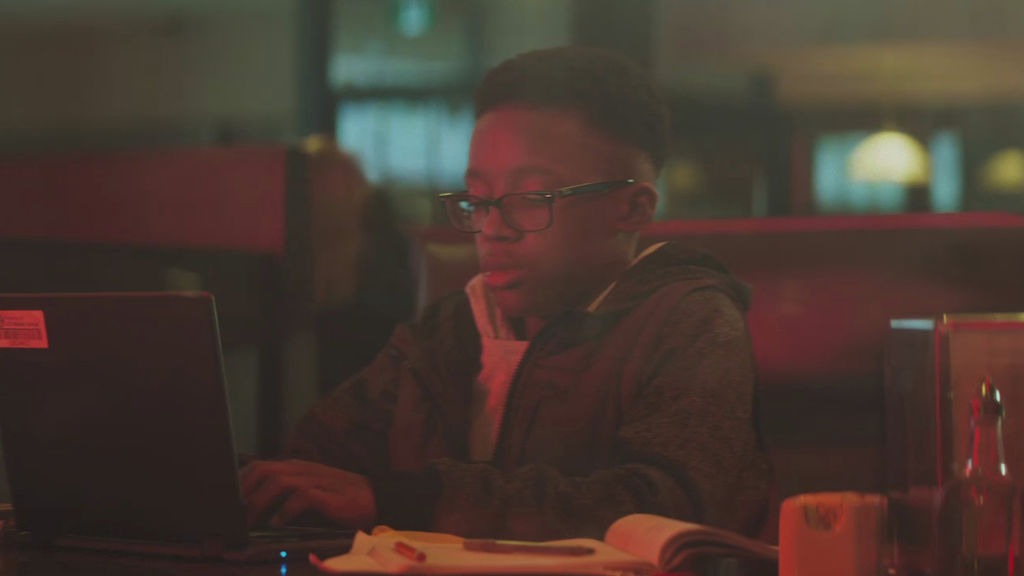 "Cox Communications is dedicated to bringing people closer and we're proud to share that the Connect2Compete program has connected more than 840,000 people to the internet, with most having access for the first time ever," said Senior Vice President of Cox Communications, Gaston Vaneri.
"Connect2Compete provides greater informational and digital access that didn't exist for many of these families previously. Our partners at Arnold helped us create work that truly champions our belief that all kids deserve an equal opportunity to succeed in life and being connected to the internet is a major component for them to succeed."
Arnold Worldwide focused on delivering a powerful message for a problem that is often overlooked. This campaign is an appeal for the potential success of future generations and their accessibility to information, communication, and opportunity.
"The digital divide is real. The extents to which lower income students must go just to get internet is real," said Executive Creative Director, James Bray. "This work not only highlights these students' resiliency but also asks the viewer to imagine a world where the "home" is finally put back in "homework." The C2C program aims to do just that."