Inspiration
Amirah Tajdin: A Few Of My Favourite Things
Kenyan film director and artist Tajdin talks us through the items that keep her creatively inspired, including a green zebra, a corner altar and a drawer full of literature.
Award-winning Scheme Engine director Amirah Tajdin's Kenyan heritage and influence are present not only in her work but also in the objects she keeps around her workspace to aid inspiration.

Regarded for her clear voice and lyrical stories of women and underrepresented subjects, Tajdin's output includes commercials, fashion films, documentary and narrative projects for brands such as Cadillac, Bloomingdale's, M.A.C, and more.
Here she presents items of note, including floor plans from her feature film, Birth Song, a catalogue of cameras and a Zoom companion in Lou Reed.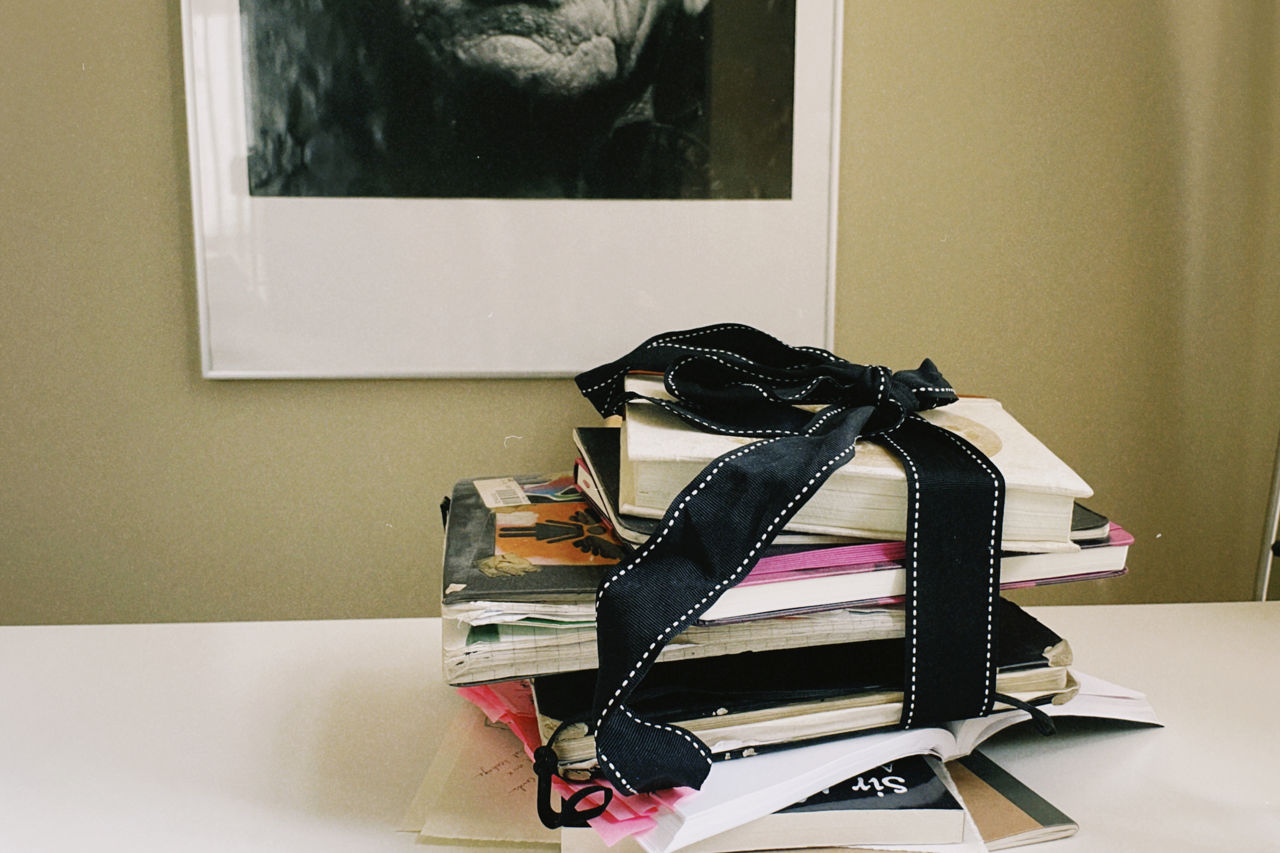 The Journals
I keep on my desk all of the journals I've written since I was 14.
They are reminders of where I've come from and where my voice is going.
Sometimes I go through the many ideas/poetry I've jotted down over the years and find myself adding them into dialogue and scripts that I'm working on.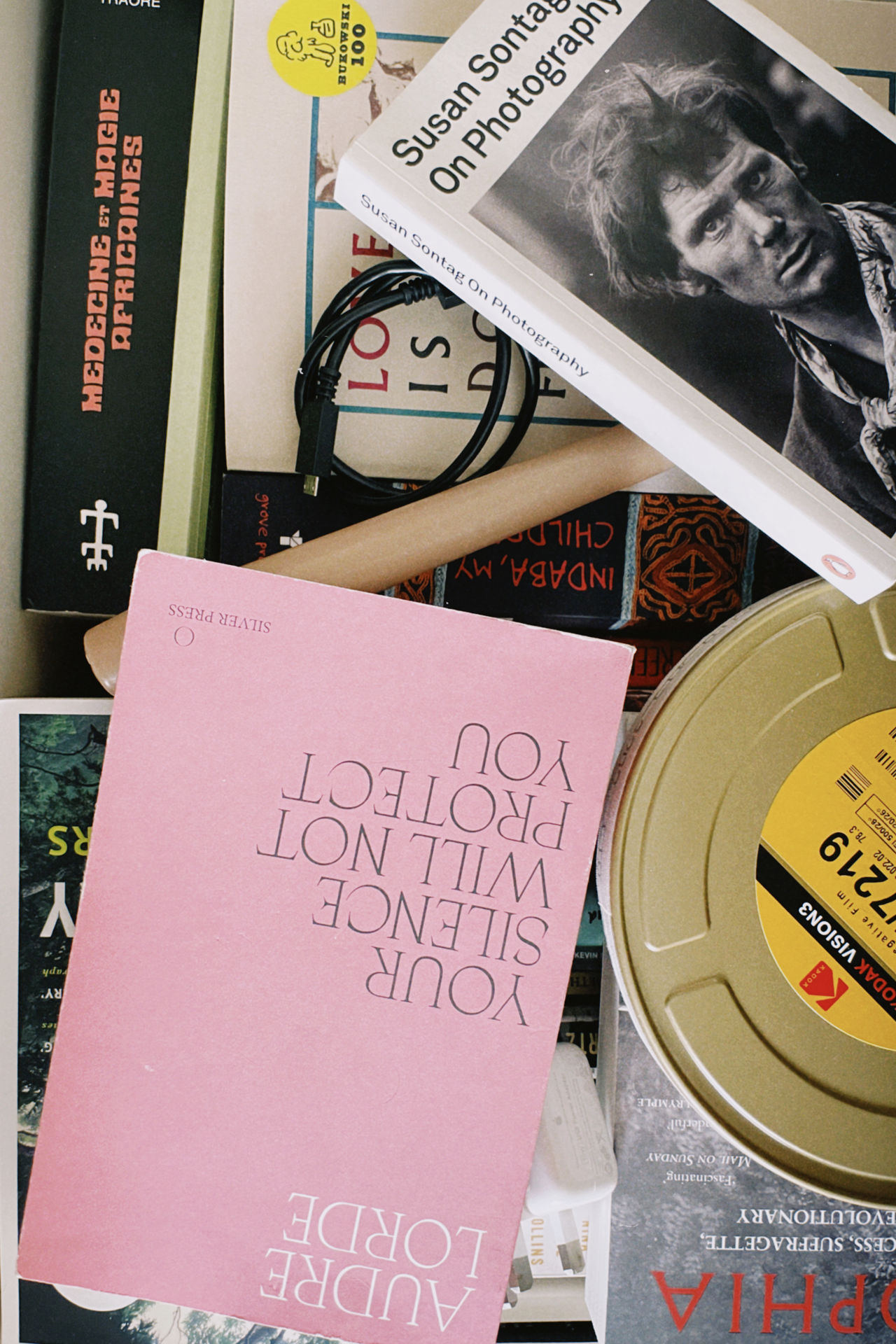 The Drawer Of Books And Things
I keep my books in a drawer, not on a shelf.
I find it more charming to pull open a drawer and discover my stuffed away memories.
I actually need a bigger drawer, I've had to stuff some old film, candles, and a USB in between Aunty Audre.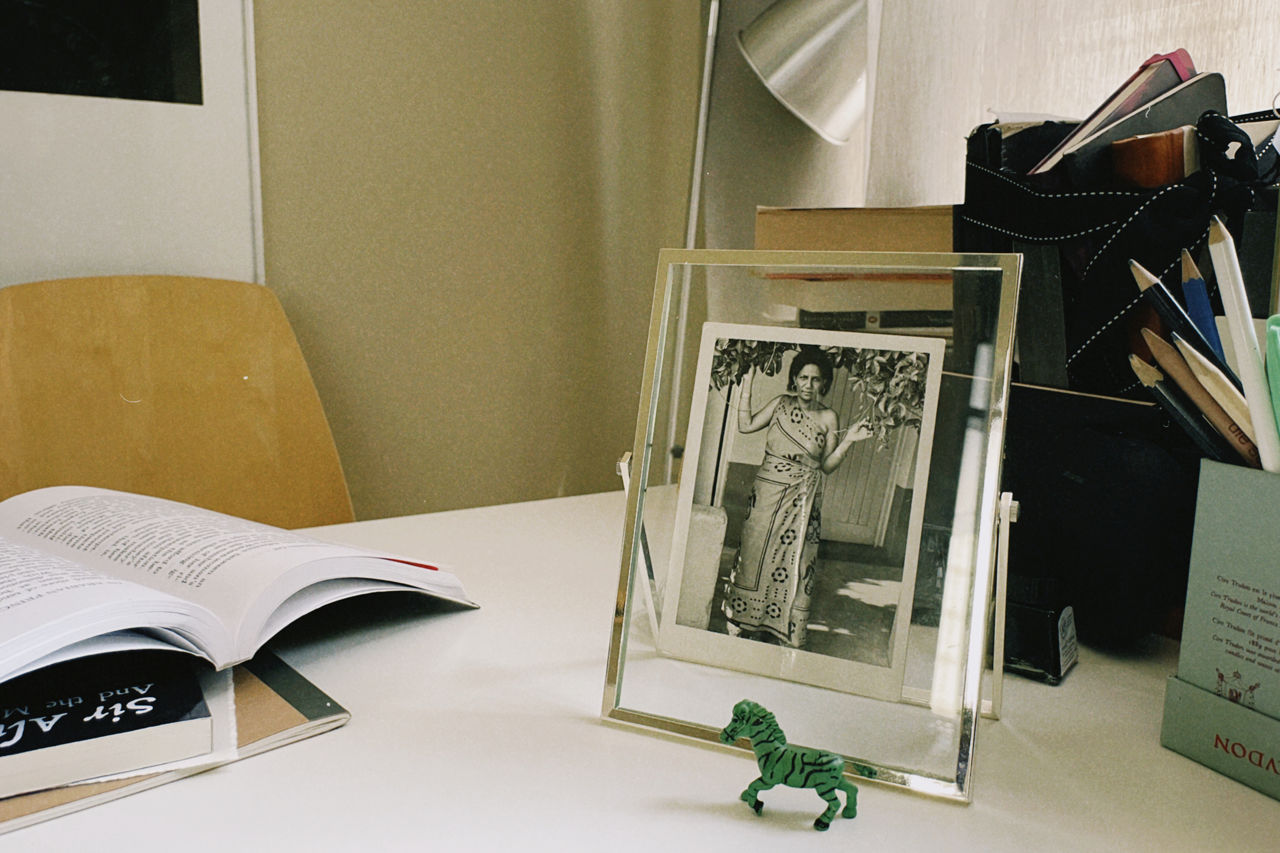 The Grandmother And The Zebra
Bibi Lulu was my grandmother, this is her somewhere in Nairobi in the 1960s.
She's the reason I became a storyteller - she taught me the power of imagination, whimsy, and how to be a Black woman.
Raphael is my totem green zebra.
I found him on a street in Queens ten years ago and took him home.
Green is my favorite color and zebras my favorite animal -- what are the odds?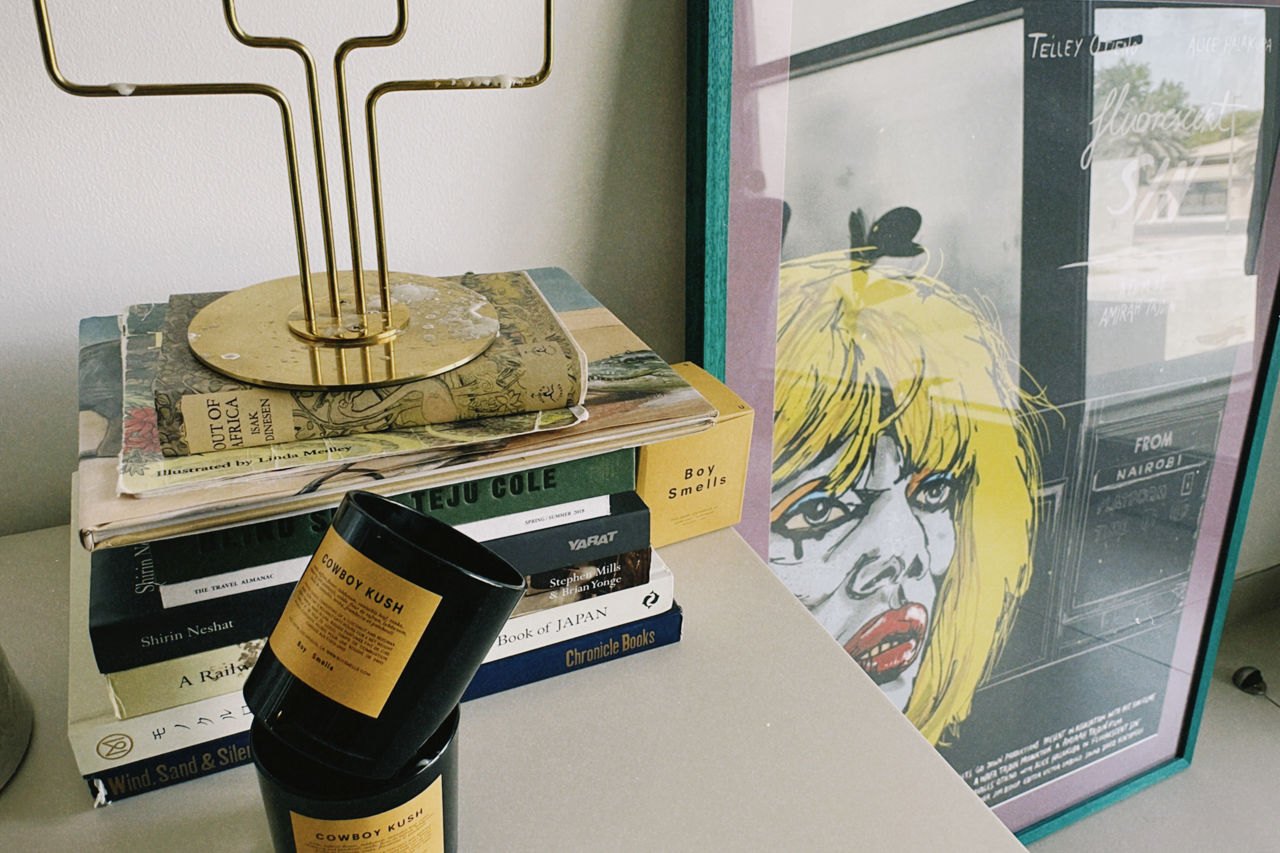 The Corner Altar
My current favorite candle scent and a poster of my first short film, Fluorescent Sin, that my sister Wafa produced that resulted in our working relationship.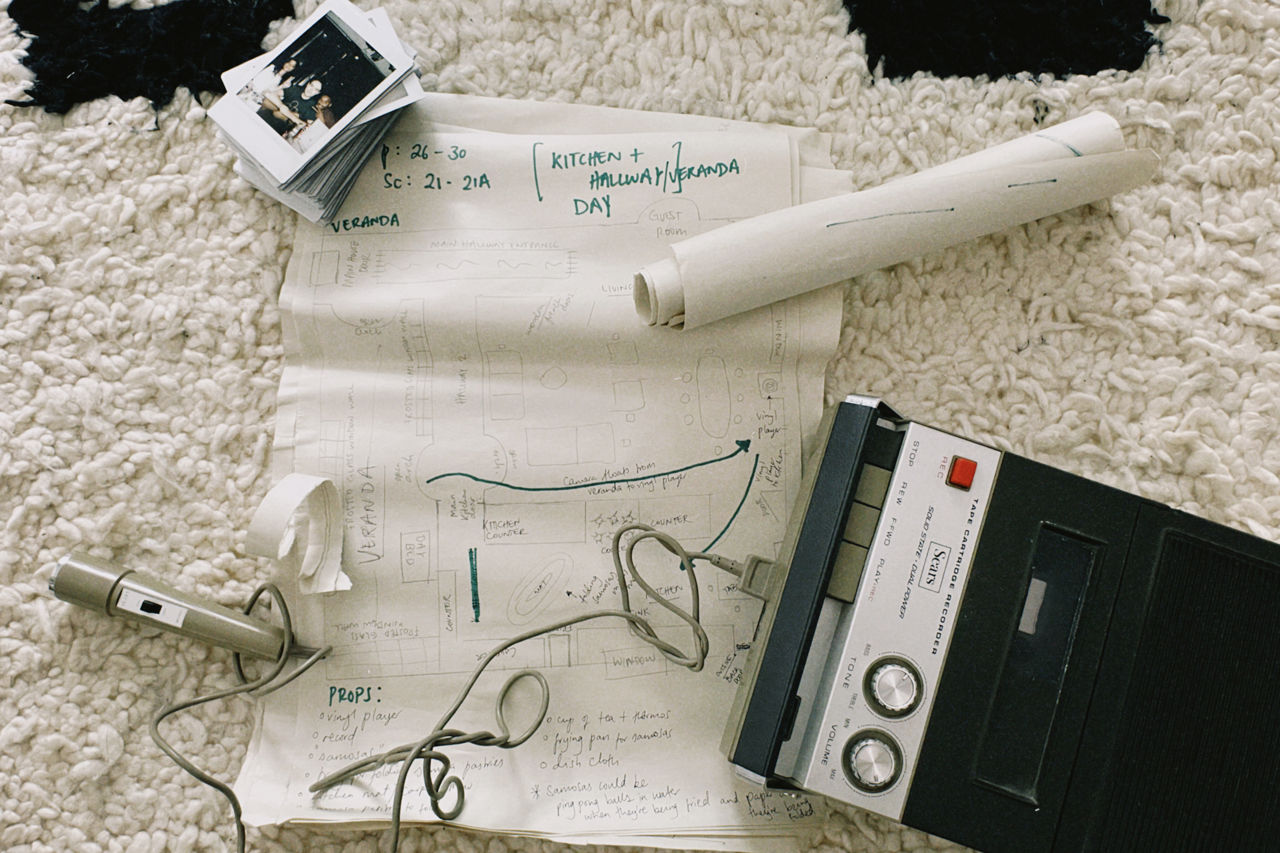 The Floor Plans
These are floor plans from a scene I shot while at the Sundance Director's Lab for my feature film, Birth Song, which is still in development.
Next to it, I have a vintage tape recorder + mic, which I found on eBay and inspired an entire story arc in the film.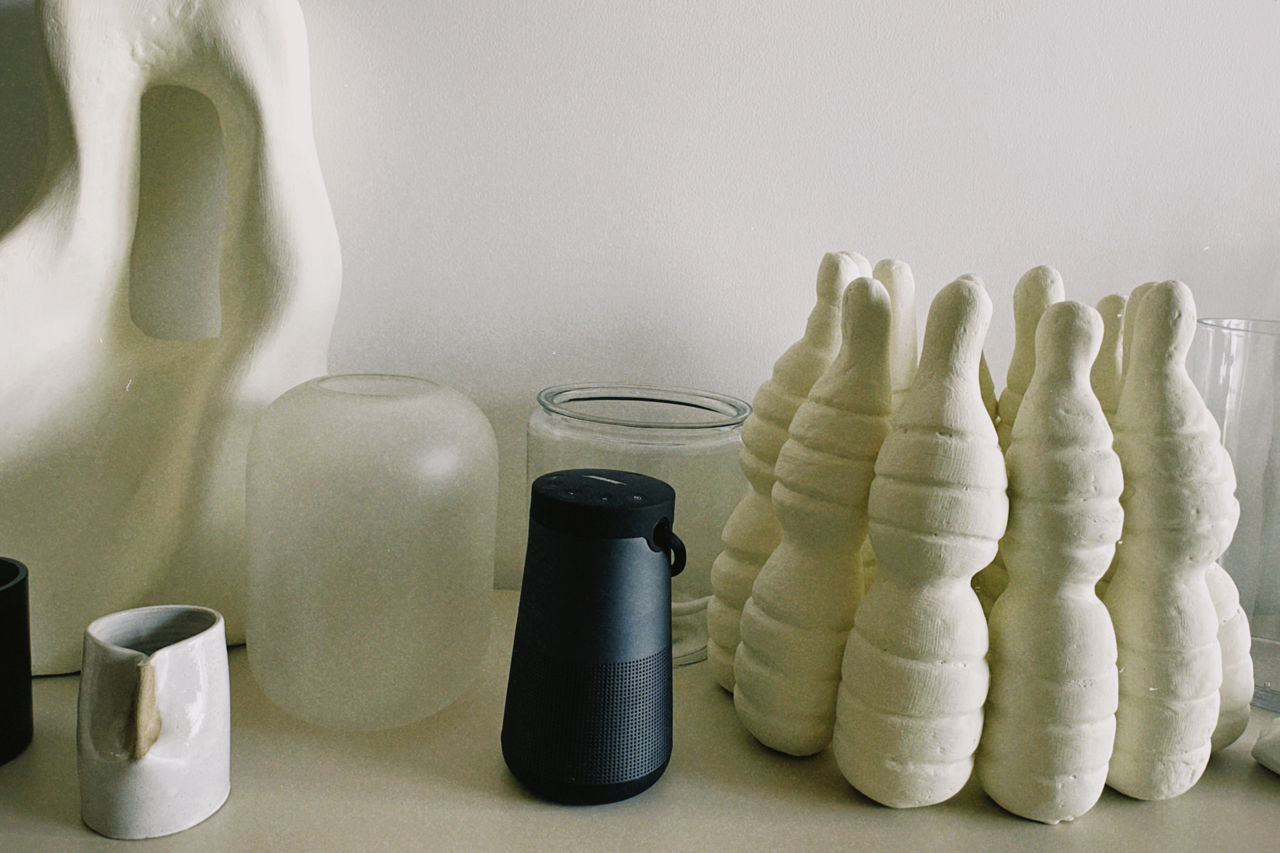 The Hand Me Down Sculptures
Sculptures I took home from set - perks of the job - on the last Farfetch campaign I directed.
They were made from styrofoam by the art department.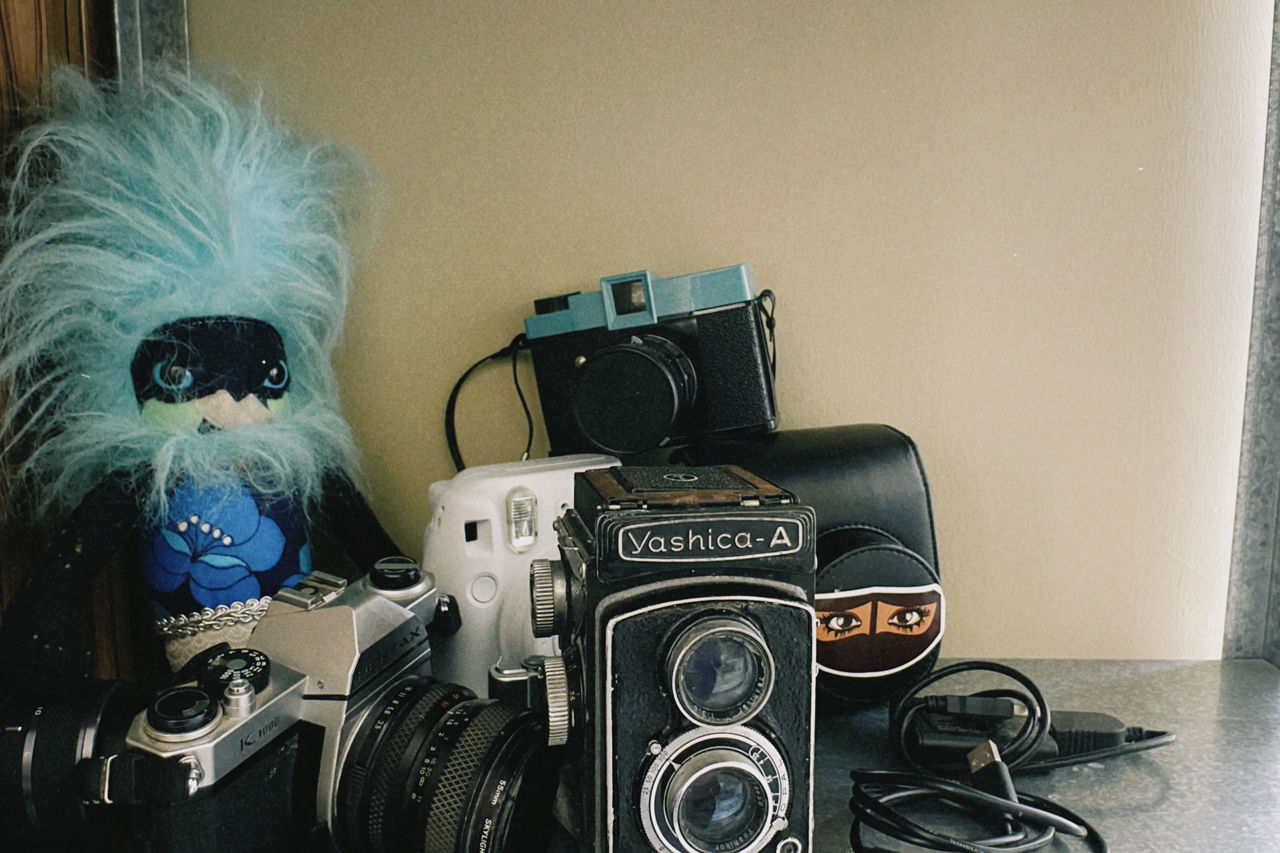 The Shelf Of Cameras
My shelf of cameras from various corners of the world.
A Rollei I found in an antique store in a small town in South Africa, a Lomo from a trip to new york I did with my best friend (we bought matching cameras), and a Pentax gifted to me from my college mentor, friend and counsellor in Baltimore.
And a little furry wild creature from Winnipeg that my younger sister gave me as a reminder to stay wild.
She felt we looked alike. I agree.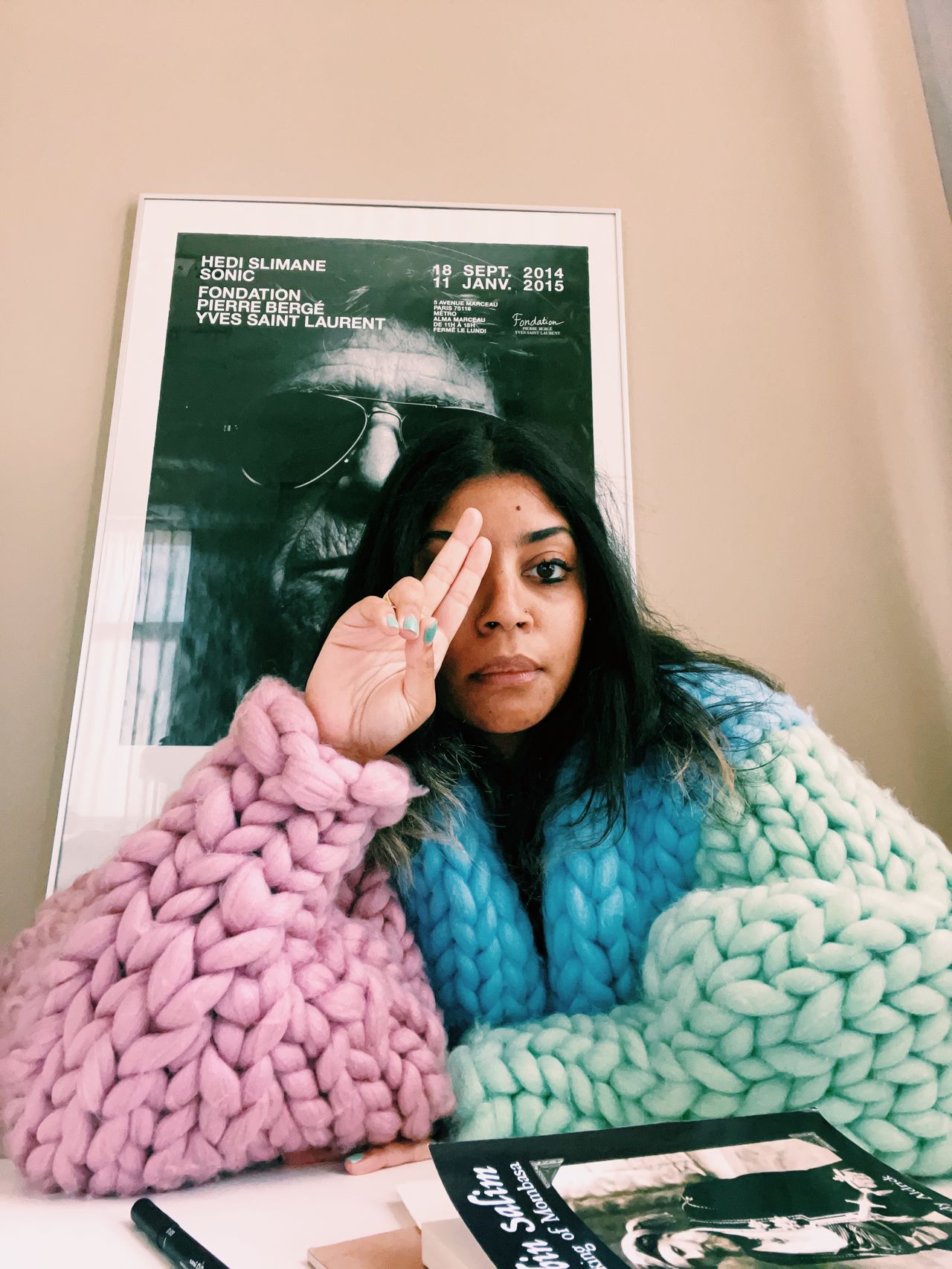 The Lou Reed Poster
I picked this up at Hedi Slimane's Sonic show in Paris in 2014.
He had just joined YSL as creative director and I had been a fan of his photography for years, so it was a most important stop.
And more importantly, Lou Reed/The Velvet Underground was the soundtrack I listened to every morning on the bus to school as a teen.
It now sits behind my desk and has been my trusty ZOOM call homie for the past 18 months.