Work
AllRise makes a stand for planet Earth
The not-for-profit organisation AllRise is aiming to set a legal precedent when it comes to protecting planet Earth by accusing Brazilian President, Jair Bolsonaro, of crimes against humanity at the International Criminal Court.
Unlock full credits and more with a Source + shots membership.
Creative agency 180 Amsterdam has created a communications platform and toolkit to help empower audiences to create a voice so loud that the complaint can't be ignored.
The global NGO, AllRise, is filing a complaint against the President of Brazil Jair Bolsonaro at the International Criminal Court which is designed to establish a groundbreaking legal precedent that makes it easier to hold ecological criminals to account and prevent similar crimes in the future.

The Planet Vs. Bolsonaro was created to amplify the complaint's purpose, bring attention to it and galvanising the public to act. The campaign aims to inspire collective action and empower audiences around the globe to show their support.
From the hero film [above], to stickers, GIFs and the website itself, every design element has been created to work for everyone. The campaign pages are also being launched on a host of platforms, from Twitter to Facebook, leaving people with no excuse not to get involved.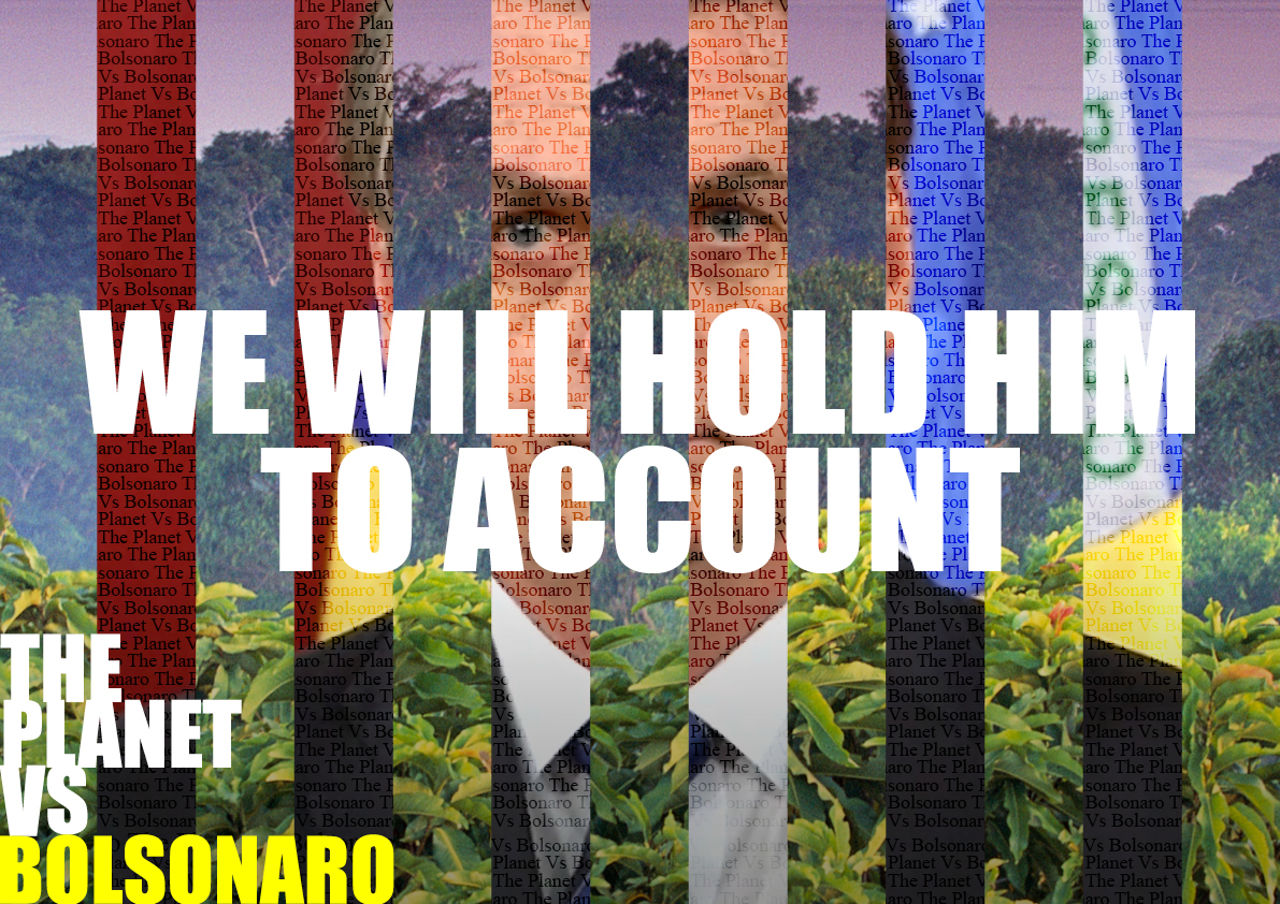 The assets have been purposefully designed to be as accessible as possible, to allow anyone to customise their own messaging and 180 Amsterdam created a democratically minded design system that anyone with a working internet connection, no matter their technical prowess, could access.
"The Planet Vs. Bolsonaro is an incredible initiative that can drive remarkable change," said Kalle Hellzén, Chief Creative Officer at 180 Amsterdam. "We're so proud to be part of this idea and the democratic design and messaging system that will capture the public's attention and empower them to act, creating a conversation that is too loud to ignore."
From the website, individuals can download the full legal and climatological complaint, as well as being able to access and sign the petition.