Unlock full credits and more with a Source + shots membership.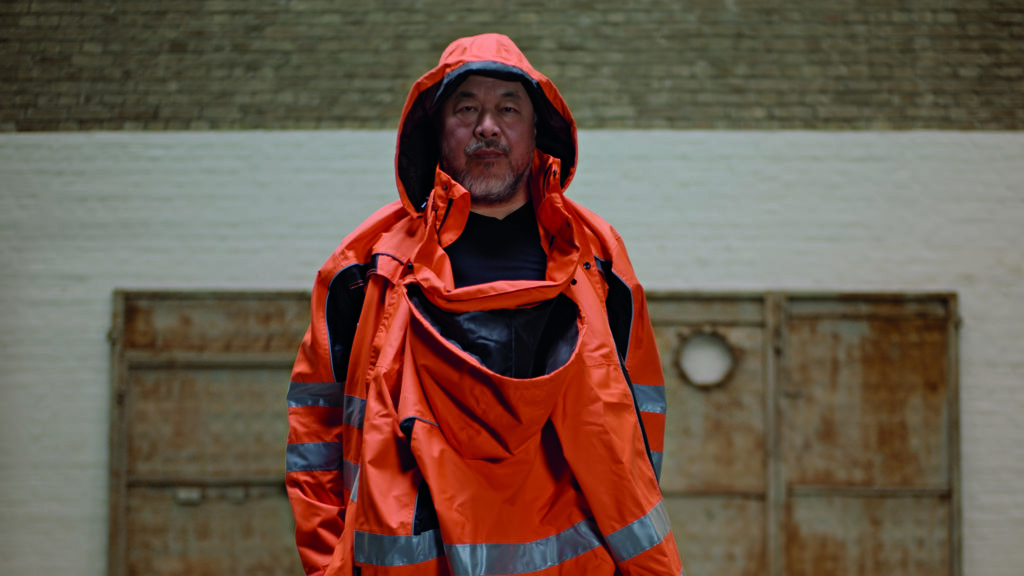 In Safety Jackets Zipped the Other Way, an earnest film from Heimat Berlin and NEUTRAL Zurich, Ai Weiwei talks about art and ownership, demonstrating how to assemble your own personal installation.
Many modern artists struggle with how to present work that is both accessible, utilitarian, and still unexpected. Ai Weiwei, noted installation artist, sculptor, and political critic, has created an art installation that anyone can recreate, using common items and clothing to develop his piece. The documentary by Hornbach features the noted artist talking about the work, explaining the materials and his own approach to art.
The film itself focuses on the materials in the high visibility jackets used to create the installation. The art is made of the same thing that you can buy in stores, and the way to assemble it uses common items like zip ties and standard metal poles. It's part art install and part corporate promotion, and the film's objective is on the materials. Directed by Harun Güler, Safety Jackets Zipped the Other Way asks big questions in small bites, and despite arguments that can be made whether or not this has achieved the goal of being 'non-pretentious,' those questions do remain.
Is the film art as well? Is it accessible? Is it understood? Maybe. The instructions for the art is available for anyone who wants to try.