Work
A moonlight flit
In the video for experimental cellist Gaspar Claus' new single, Ô Sélénites, nude moonpeople go for a lunar-tic swim.
Unlock full credits and more with a Source + shots membership.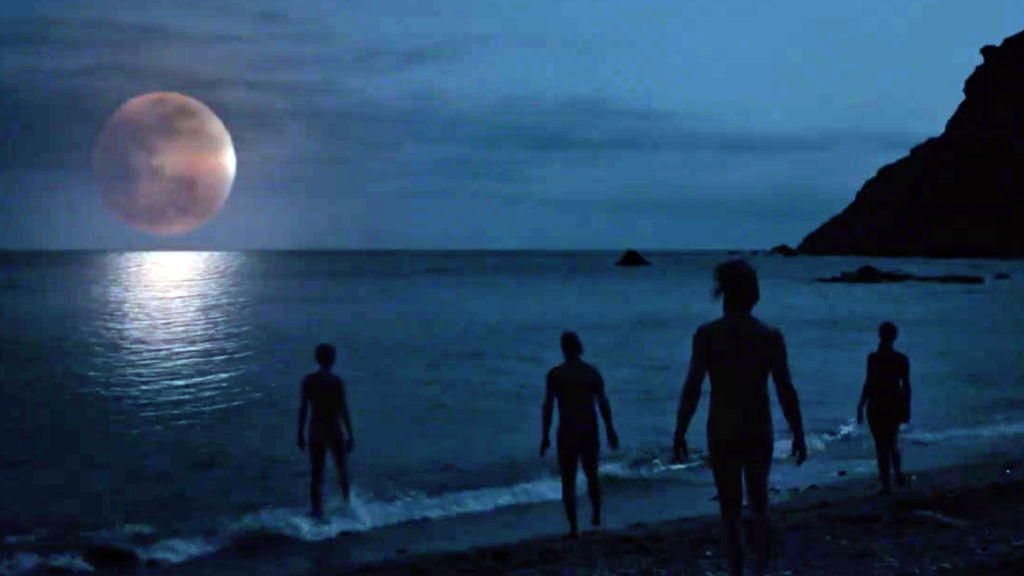 The moon has long been thought to encourage odd behaviour, and when it rises over a deserted cove, with a cellist intoning deliciously mournful strains, it's no surprise one might be moved to perform a few pagan-style, moon-hailing hand jives before wandering, butt-naked, into the ocean and completely submerging oneself.

This atmospheric video, directed by Ilan Cohen and produced by by InFiné and Partizan, sees Claus playing his haunting melody like a pied piper, seeming to conjure from the beach a group of strange figures who almost appear moulded out of the ancient stone surrounding the cove.
These are the selenites, named after a form of gypsum, a stone said to reflect the light of the moon. Selenites was also the name given to the imaginary inhabitants of the moon in ancient Greek culture.
Cohen decided to only use natural moonlight to shoot the story, enhancing the mysterious atmosphere. It's advisable to watch in 4K for optimum image quality.
Once the gorgeous music has reached its climax and the moonpeople have sunk under the waves, we are left with the soft susurrus of waves breaking on a dark sand – and Claus having a cheeky smoke after the effort of his lunar labours. How very French.
Ô Sélénites is taken from the cellist's debut album Tancade, released by the label InFiné.