Craft
Rag & Bone Invites AI to Fashion Week Dinner
Fashion brand launches its fall/winter 2019 collection with a 'sensory experience' created by SpecialGuest.
Unlock full credits and more with a Source membership.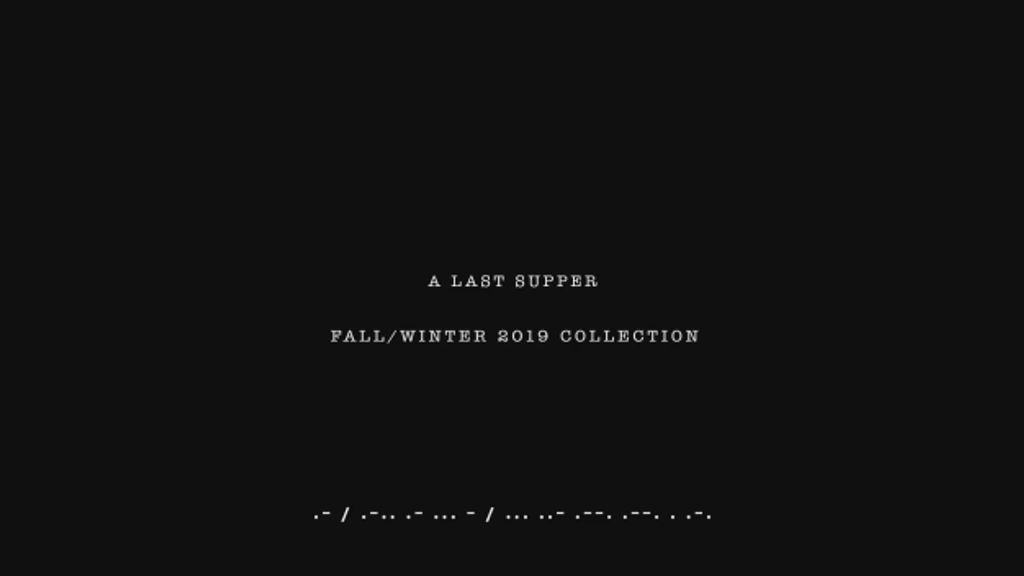 "
This week, the streets of the Big Apple have been full of brightly-clad stylistas attending New York Fashion Week. But while many brands opted to preview their new-season threads the traditional way, via a catwalk show and a front row stuffed full of celebrities, others turned to more creative methods.
Take US label rag & bone, which chose to launch its fall/winter 2019 collection with a 'sensory experience' dinner party, entitled A Last Supper.
Alongside a mouth-watering menu, curated by chef du jour Ignacio Mattos, guests were serenaded by music curated by Nigel Godrich, and entertainment courtesy of an eclectic cast of performers directed by Christine Jones and choreographed by Damien Jalet. So far, so fashion - but amongst the real-life attendees, there was an interesting virtual addition to the guest list - a custom-designed AI.
Image credit: Elie Zananiri
Created by artist/creative technologist Ross Goodwin, the AI spent the course of the evening machine-learning about what a dinner party is, and at the end of the night demonstrated the 'knowledge' it had gathered.  
Throughout the evening, several (human) guests were also captured with cameras to generate data, creating a representation of how the AI sees the world. The resulting content was fed into live, futuristic video-scapes created by Tarik Barri, an audio-visual composer, in real time.
 Image credit: Elie Zananiri
The resulting video campaign, created by Aaron Duffy and communication and arts company SpecialGuest, is set to a remixed track by Thom Yorke, and weaves together all the elements of the evening to highlight the new collection in a completely novel way. For those of us whose invite got lost in the post, it's definitely worth a watch, managing to feel futuristic and vintage at the same time, like a combination of Minority Report and a Victorian ghost story.
It's not the first time SpecialGuest has collaborated with the fashion brand - they were behind last year's hypnotic short film, Why Can't We Get Along, starring Kate Mara and Ansel Elgort.
"
Connections
powered by
Unlock this information and more with a Source membership.