Talent
YDA-winner Nina Holmgren wants us to panic
The filmmaker talks us through how talks by young climate activists Greta Thunberg and Xiuhtezcatl Martinez inspired her to create her visually dazzling, emotionally charged short.
How did you get into directing?
I have a background in fine art, and I began working in the documentary field with both sound and images.
I wasn't so interested in doing documentaries that felt very traditional and didn't have a layer of imagination. I wanted to explore working with a more visual and artistic side of storytelling.
I made a film about my grandfather, which was a personal homage to him and to old age. The film is called CLUB 99.7 and premiered on Nowness. I directed, filmed, edited and did the sound design.
It was the first film I'd made and it made it to the Cannes Lions. The film was branded content for my friend's streetwear brand. They thought my grandfather was the coolest 99-year-old they had ever seen and wanted to support the story about the youth celebrating old age.
Unlock full credits and more with a Source membership.
Show full credits
Hide full credits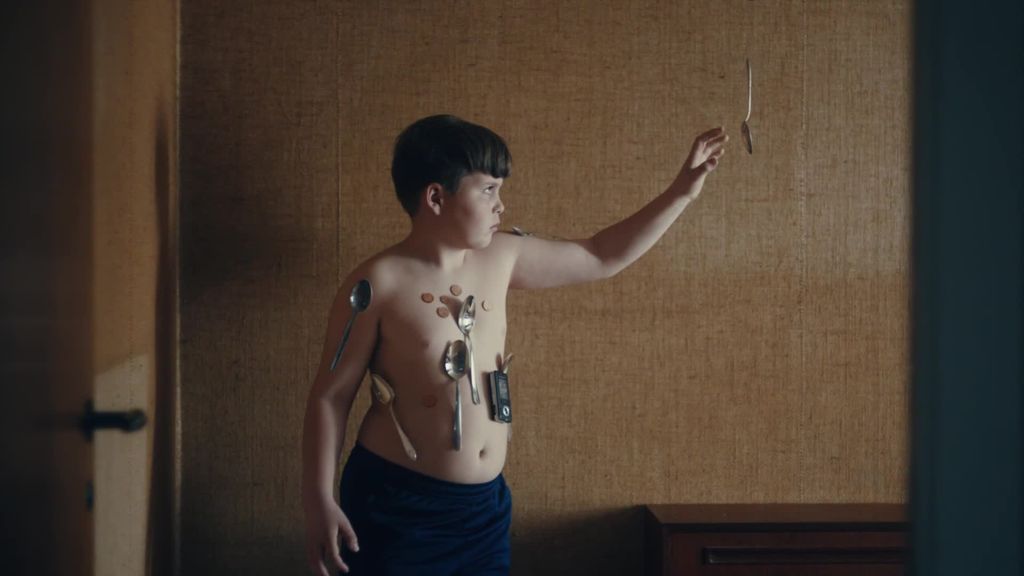 What was the inspiration for I Want You To Panic?

I wanted to engage in a project that studied people and their attitudes toward climate change. The film is an abstract observation on passivity, and I wanted to ask the question: what will it take for humans to react.
The film is inspired by the young climate activists Greta Thunberg and Xiuhtezcatl Martinez, both of whom really made a strong impression on me, and luckily both of them said yes to be featured in the film.
In I Want You To Panic, the pleas from two of the biggest youth climate activists go unheard. They are trying to awaken a family that is sleepwalking through life, but no one reacts, they don't see the fire right in front of their eyes.
The film premiered exclusively on Nowness and became a part of their special curated program called Survival Season - a call to action on climate change.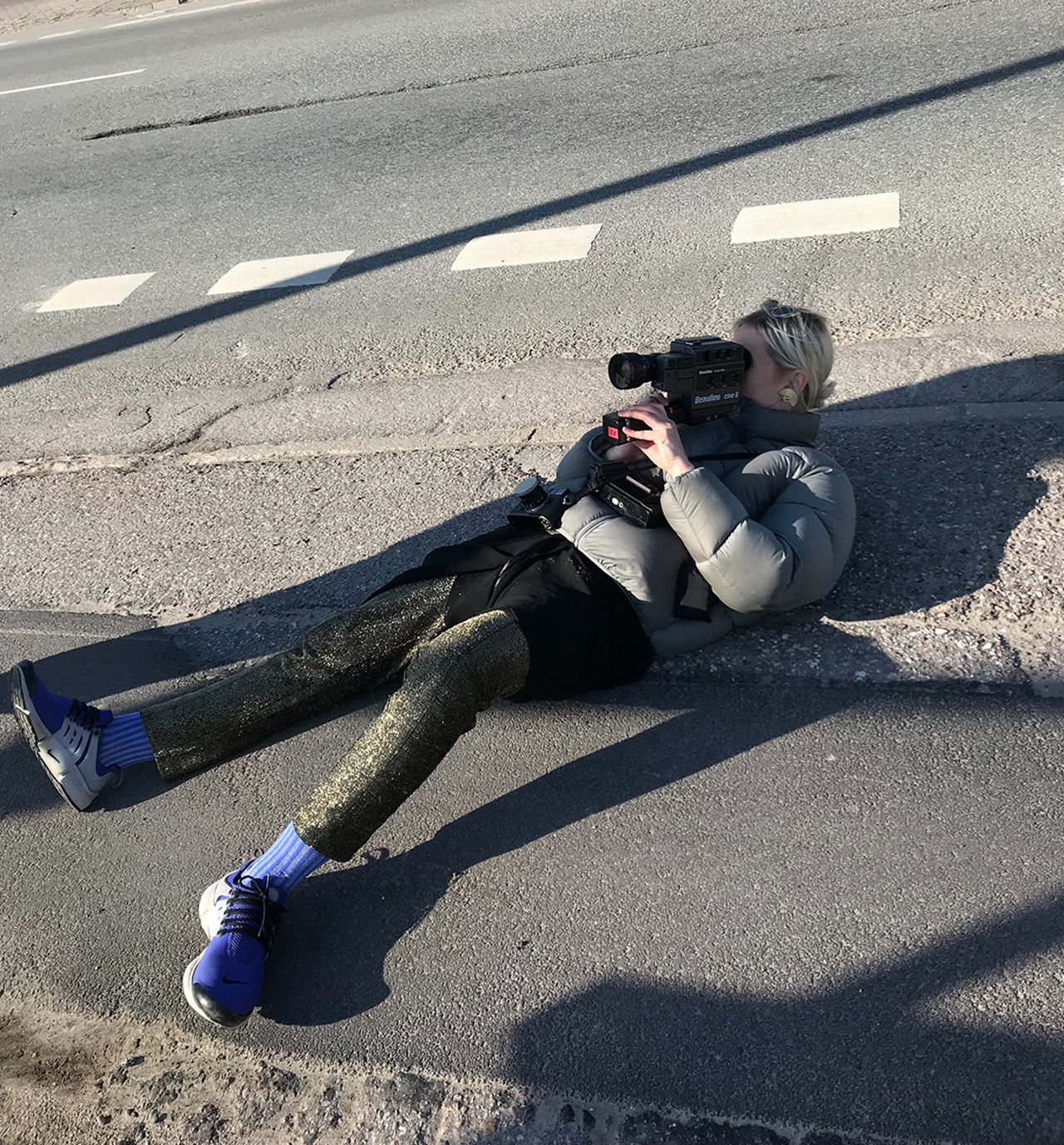 ABOVE: Director Nina Holmgren
How long was the shoot and what was the most challenging aspect of the project?
The film was shot in one day, so I had to be very well prepared with what I wanted.
I honestly don't know how we did it, but we managed to shoot everything from the script.
The DP Jacob Møller and I looked at each other at some situations during the day and just had to laugh out loud, because we knew that this setup was a bit insane. But we had such good energy on set and an amazing team, so we really made things happen. I could have never made the film without the incredible team of people helping me out.
What was the casting like for the job and did you know what characteristics you wanted the cast to have?
I knew that I wanted to cast different characters with individual characteristics and quirks to play the family. And since the film has no dialogue, visually they needed to come out strong.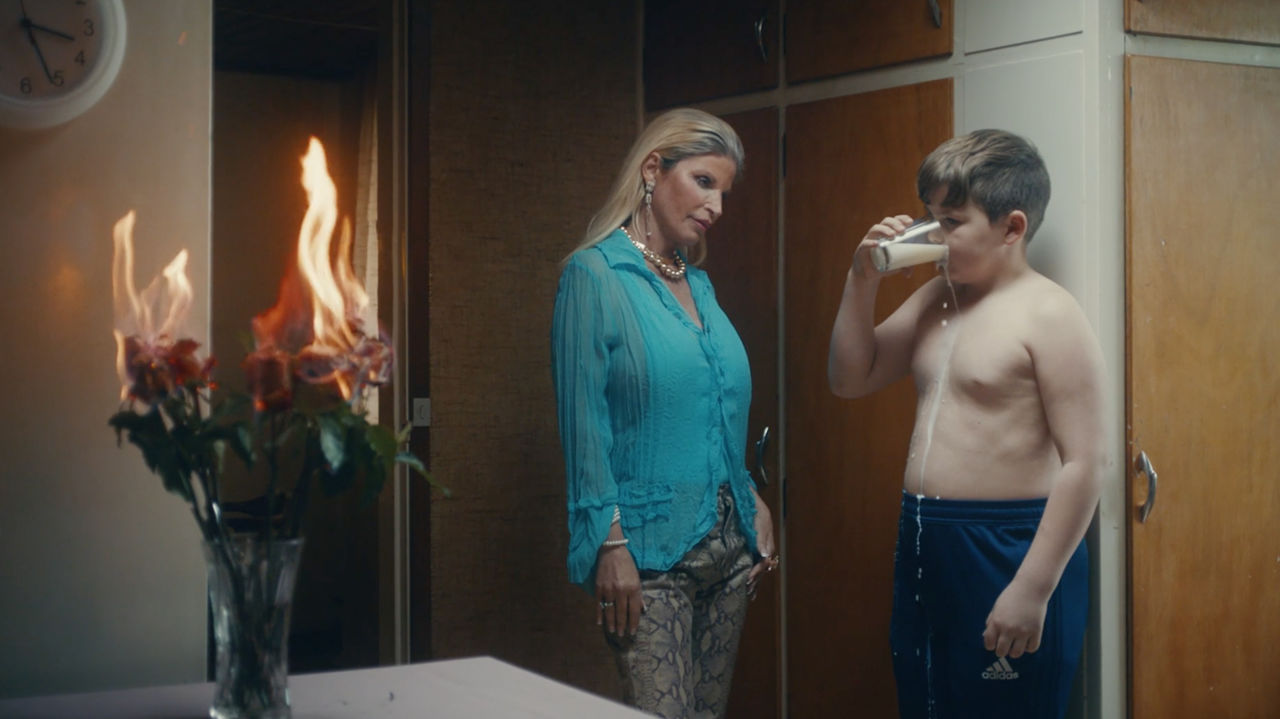 The film is full of compelling imagery, like the burning chair and the milk drinker. Did those moments come from the early planning or did you experiment whilst shooting?
I wrote the film and all the scenes early on. We had to plan everything in advance - because we wanted all the fire shots to be shot in camera.

Everything is basically shot in-camera with a SFX team on set, including the smoke and the magnetic spoon boy. We only did small fix-ups with VFX afterwards, and they were done brilliantly by our colleagues at Bacon X.
The film is called I Want You To Panic. What emotions did you want the audience to feel whilst watching and after?
The film is inspired by Greta Thunberg's speech to the world leaders about the world's passivity regarding the climate crisis. It's also one of her quotes in the film. And the fact that the characters in the film are doing anything but panicking just made all of it a bit more obscure.
I hope the film makes people reflect, and hopefully by the end of it you'll have a strong desire to keep thinking about these issues.
What have you learned during the process of making the film?
Never to take no for an answer, and not to be afraid of suggesting wild ideas even though people think it's crazy. I presented the idea to Bacon Production, where I am signed, and luckily the were ready to support me.
Plus, the importance of working with a crew that really gets your vision.I had such a good collaboration with my DP. Every time I sent him something insane he just said: "Yes, that's cool. Let's definitely do that."
Having international recognition kind of makes me feel I am on the right track.
What does it mean to you to win a YDA and what can we expect to see from you in the future?
I am grateful for the support of the YDA jury and shots. To leave Cannes with three Young Director Awards was just insane to me.
I Want You To Panic took home one gold and one silver award, and my other film, Right To Play - a short film about an Afghan girl who started the first national football team in her country, where women weren't allowed to play sports - also took home one silver award in the category 'Changing the World Frame by Frame.
Having this international recognition kind of makes me feel I am on the right track. And, in many ways, the wins at YDA motivates me to keep pushing how I tell stories.
I am working on a film installation I want to do in collaboration with a brand, and I am writing a new short film. Then I am keen on doing more commercial work and branded content films.