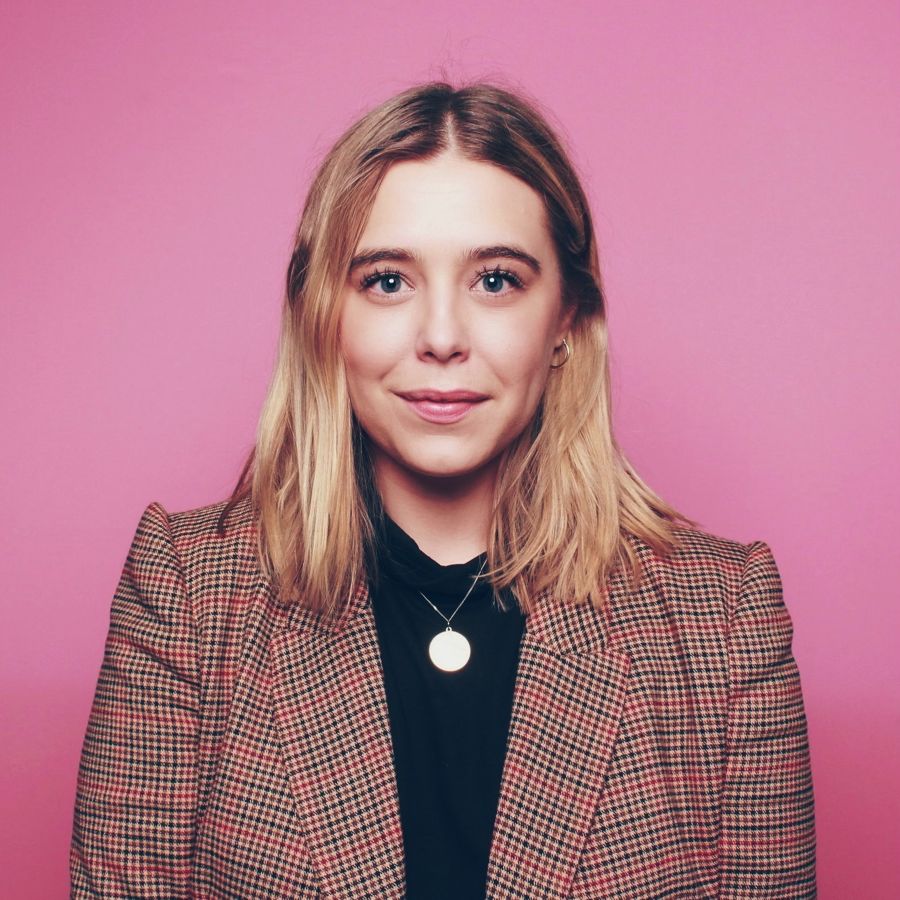 News
Wild Gift signs Rylee Ebsen
The celebrated comedy director joins creative collective for commercial work.

Creative collective Wild Gift, home to some of advertising and entertainment's most exciting storytellers, welcomes Rylee Ebsen to the company for commercials.
A Telly-award winning comedy director and writer, and alumnus of the 2020 Forbes 30 Under 30 list, Ebsen also recently was honoured as Best Director at the Women's Chicago Comedy Film Festival for her short fiction film Boomerang, starring Marin Hinkle of The Marvelous Mrs Maisel, about complicated family relationships which boil to the surface during pandemic isolation. The film also nabbed a second place honour for Best Narrative Short at the world's largest comedy film festival, Just For Laughs.
"I strive to make relatable narrative work that taps into the humorous complexity of dysfunctional family and relationships," Ebsen said. "Directing comedy, whether it's a commercial or narrative project, is all about being present and creating a comfortable environment for your talent to try things and take risks."
"Rylee is an absolute hoot," said Wild Gift founder David Mitchell. "And she is a gifted, generous director. She works collaboratively with everyone to bring out the best performances. She is so empathetic and has such a wonderful sense of humor and comic timing. It's not surprising that her comedy and advertising roots run deep."
Ebsen's grandfathers were the late Buddy Ebsen, best known as Jed Clampett on The Beverly Hillbillies, and Stan Freberg, a Madison Avenue advertising legend known for pioneering the use of self-aware humour in early TV ads and someone whose "disruptor" approach has influenced how Ebsen directs today. Ebsen attended NYU's Tisch School of the Arts and studied improv, character and sketch at The Groundlings. She began her career at Snapchat when it was under a dozen employees, directing over 1200 spots and overseeing creative for Snap's consumer and business product launches.
Since then Ebsen has directed commercials and branded content for some of the world's largest brands, including Google, Amazon, Kellogg's, Disney, Facebook, State Farm, Dr Pepper, ESPN and Zillow. She's worked with high-profile talent and comedians including Seth McFarland, Ben Schwartz, Tom Felton, Nicholas Braun, Brittany Snow, Alfonso Ribeiro, James Marsden, Sky Katz, Sherry Cola, Zuri Adele, Jay Williams, Doris Burke and Iliza Shlesinger.
"It's an exciting time for the advertising industry," said Ebsen. "Attention spans are contracting but the ad products are expanding, especially due to time spent on mobile and social media. Commercial directors today need to get to the message quicker and create supplementary content around the main idea as well as to feed all the additional platforms. I think comedy is a great way to achieve this, which is why I'm so happy to be a comedy director, and so happy to be working with David Mitchell and Wild Gift, a company that is so creative, flexible and open minded, which are critical things for production companies to be in this current climate."
Ebsen, who directed a spot for Disney that got her into the DGA, participated recently in the organization's Director Development Initiative, a nine-month program in which proteges receive in-depth training from seasoned episodic director members focusing on education, networking and career development. In addition to aforementioned honours, Ebsen's short film Boomerang also won the Audience Choice Best Narrative Short at Santa Fe International Film Festival and has been selected for Hollyshorts, Palm Springs International Shorts Fest, Brooklyn International Film Festival and New York City Short Comedy Festival, to note just a few highlights.
Ebsen also has two feature film projects in development. She's managed by Kaplan/Perrone for film and television.