News
Weekly Rewind: September 18th, 2020
This week's round-up of the most interesting stories from the world wide web includes political Paul, Apple announcements, Taco tipple and Artemisia's ArtZoom...
Masked crusader
Wearing a face mask has become an important, if sometimes divisive, mainstay of 2020. As the coronavirus pandemic seemingly gears up for a second wave across many countries, governments are making concerted efforts to convince people – especially those under the age of 40 – to wear a face covering. But how best to appeal to that demographic? Well, in New York, Governor Andrew Cuomo teamed up with perennial young person, Paul Rudd, to get the message across. Rudd, star of films including Ant-Man, Anchorman, I Love you, Man and, possibly, other non-'man'-based films, is actually 51 one but seems to hold the secret of eternal youth. His funny video features him as a 'certified young person' trying to convince 'us millennials' that wearing a mask is 'totally beast'.
iThought there would be phones
Apple sprung their annual hardware update on us on Tuesday 15th, but those looking forward to a handset upgrade were left wanting. Instead, the hour-long presentation focussed on a lovely new iPad Air, taking on the form-factor of the latest round of iPad Pros, some snazzy new watches that can sense the level of oxygen in your blood and a service bundle - Apple One - that combines the company's Arcade, TV+, Music, iCloud, News+ and new Fitness+ offerings.
The big surprise, particularly for developers, was the announcement that the new iOS software would be on handsets the very next day! As reported in The Guardian, the launch sent app-makers into into a frenzy, assuming that they would have a week or two more to finalise their updates.
With new iPhones surely around the corner, we don't think this is the last unexpected chunk of Apple we'll be seeing this year.
Cheesey does it
There's tons of cheese on Taco Bell's menu, so a wine to pair with it is a natural next step. Fast food chain Taco Bell is debuting its own custom wine, Jalapeño Noir, to pair with its Toasted Cheesy Chalupa. The tantalizing combination is only available for a limited time in Canada to celebrate the launch of the menu item.
Taco Bell Canada said in a release the duo is "irresistible," adding that "the rich taste and crunchy texture of the beloved Toasted Cheesy Chalupa complements notes of wild strawberry, cherry and beetroot in this silky limited-edition red wine." The wine is made at an Ontario, Canada vineyard.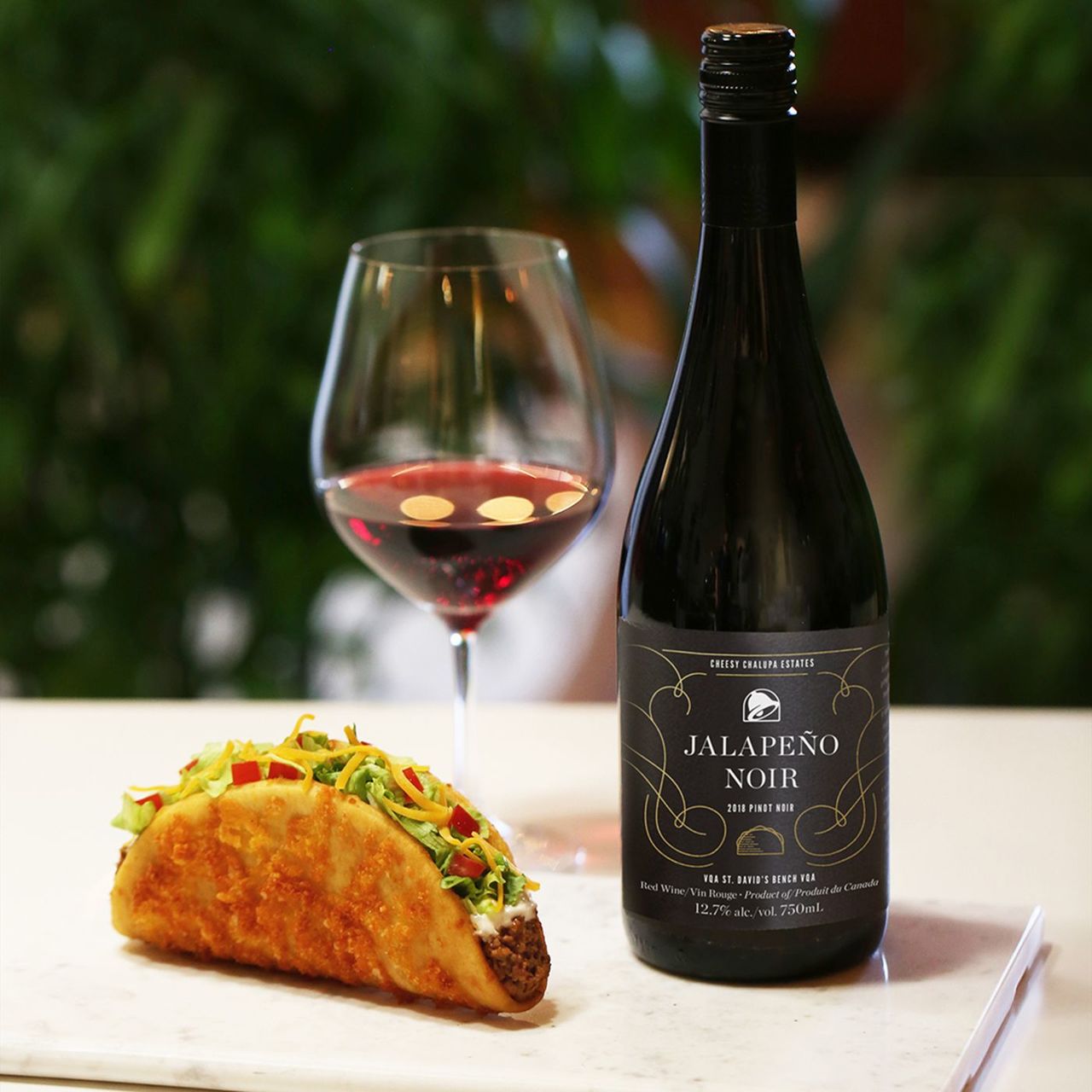 Artemisia's Magdalene in the light
In a beautiful, lilting voice, FKA twigs goes deep into the symbolism, infamy, and facade of Artemisia Gentileschi's Mary Magdalene, an avant-garde depiction of empowered femininity created in 17th century Italy. It was thought lost, existing only in sketches that were recovered from Gentileschi's notes. When it was proven to have been preserved, it was sold at auction for over a million USD. In the video, which is part of the Google Arts and Culture series, ArtZoom, FKA twigs examines the history and the details present in the painting. In the videos, musicians give their perspective and explain their own connections to the classic works of art. Comparing the painting to her own work, entitled Magdalene, she finds the unusual and the revolutionary in the painting.